Online betting in Australia is licensed and regulated, as one of the country's most popular forms of entertainment. In fact, the Australian government licenses many betting sites. The most popular markets are sports and horse racing.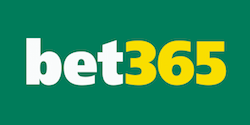 The legality of betting in Australia makes the betting sites based in the country some of the best in the world. However, there is one rule that restricts Australian betting sites. Placing bets on events after they begin, also known as live "in play" betting, is prohibited. The Australian government thinks live in game betting is too addictive. Players choosing Australian betting websites will want to make sure they get all of their wagers in before an event starts. Luckily, players will not have to rely on live betting because the wide variety of events in Australia guarantees there is always something exciting to wager on.
Attributes Of The Best Australia Betting Sites
The best Australian betting sites allow players to place bets on special events in addition to the usual activities available. Some of these special events include food eating contests or World Series of Poker tournaments.
The best Australian betting sites give users a wide variety of options to deposit and withdraw money from their accounts. The most popular methods used in Australia are bank transfers and credit cards. When transferring funds, it is important that the site you choose offers encryption to keep any bank or credit card information secure.
To increase winnings, the best Australian betting sites offer bonuses or reward programs. Most sites give players instant credit to begin betting with when they sign up on their site. The best Australian betting sites also give rewards when a player wins a certain number of bets or makes a certain amount of money.
While other forms of online gambling are illegal in the country, betting is completely legal. Australia offers a number of government licensed betting sites for players to try. A government license increases the chances that the Australian betting site you choose is reputable. The government makes sure that all licensed sites offer fast and reliable payouts. This makes Australia one of the best countries for online betting.
Australia Online Betting Laws
Australia's gambling laws are fairly relaxed from our point of view as mere gamblers. We can bet on sports and play the lottery at licensed operators, but there are no laws that make it an offence to participate in unregulated forms of online gambling. The laws here deal exclusively with what operators are allowed to offer and how they may advertise their services to citizens.
Licensed Australian betting sites may offer real money sports betting but only as long as all wagers are taken before any match takes place (i.e. in-play betting may not be offered by licensed bookmakers). Certain types of lottery games are also legal with the exception of instant win scratch-style games.
As individual gamblers, we have little to worry about as far as the law goes. The Interactive Gambling Act of 2001 forms the basis of Australian betting law and it specifically states that all possible penalties and offences are applied to operators, not to citizens. The onus to comply is on those who actually run online betting sites.
Interactive Gambling Act of 2001
The Interactive Gambling Act of 2001 (IGA) was passed to clarify and update Australia's gambling laws in the internet age. It was one of the first major pieces of legislation to address online betting anywhere in the world and shapes the nation's online gaming landscape to this day.
Under the IGA, online betting sites may offer exactly two types of online gambling to Australians:
Sports betting / horse racing

Lottery games
This law is supposed to apply to both local operators as well as those based overseas. However, the IGA has no enforcement ability over offshore operations. Thus, we have little trouble finding casino-style games such as pokies and real money poker. I should note once again that the IGA only targets those who offer such games. There is not a single national law on the books that could ever be invoked to prosecute someone who simply logs on to some gambling site to play poker or casino games.
Even so, I urge readers to stick with licensed betting sites for safety considerations. Licensed operators undergo a serious vetting process and investigation to ensure they are safe, legitimate and properly financed. Furthermore, almost every major international betting site already holds an Australian betting license.
The IGA also puts forth strict regulations over how online betting sites may advertise in Australian media. Unlicensed bookmakers are prohibited from advertising while media companies are prohibited from publishing ads from unlicensed bookmakers. Violations are very expensive for both parties.
While it is the IGA that sets the law, it is the duty of the Australian Communications and Media Authority (ACMA) to monitor advertising, receive complaints and then refer violations on to federal or state police for ads broadcast on radio or television. The Department of Communications deals with ads posted online and in print media.
Online Sports Betting in Australia
Online sports betting is completely legal in Australia provided it is offered by licensed bookmakers and those bookmakers follow all regulations. You're welcome to bet on all manner of sports from the comfort of home, by telephone and in person.
Gambling laws prohibit betting sites from taking in-play wagers (such as betting on who will score next during a football match), but the law does not target punters. If you find a betting site that takes in-play wagers, you will not get in trouble for placing those bets. The betting site, however, would face serious fines.
At the time of this writing, there is a bit of controversy regarding a practice that some licensed betting websites have taken up of late. In-play betting is illegal over the internet, but it is perfectly fine over the phone or in-person at betting shops. Last year, Australia's major bookmakers came out with apps that use voice recognition technology and place Voice over IP (VoIP) calls to effectively offer in-play wagers without breaking the law. Lawmakers are considering legalizing in-play betting and being done with it, but local bookies and bar operators are forming coalitions to lobby the government to outlaw all in-play betting.
Australian Horse Racing Betting
Licensed sports betting sites may also offer real money horse racing betting in Australia thanks to the Interactive Gambling Act of 2001. If you visit any major bookmaker website, the odds are you'll be able to bet on races in addition to every other sport. Unlike many other countries, Australia does not have special rules or regulatory bodies for horse racing – everything falls under the IGA.
The Australian Racing Board does oversee the sport of racing as a whole. The board's job is to ensure that horse racing is conducted according to the same rules, general practices and integrity across the nation.
State and Territory Regulatory Bodies
In addition to national gambling laws, each state and territory may regulate online betting as it sees fit. All regions comply with the broad regulations enacted by the Interactive Gambling Act, but they have full autonomy to regulate offline gambling as they see fit. The following is a list of regulatory bodies by state/territory.