The Ultimate Review of Cheque Betting Sites

Adding funds to your online sports betting site account using a cheque is still possible. In this guide to cheque betting sites, we explore and describe step by step how to deposit and withdraw. We compare payments with other methods. Are you charged for using this method and if so, how much? How long it takes to fund your account and receive your winnings? All these questions and many more, are answered.
United States's Top 4 eCheque Betting Sites
Best Betting Sites in United States
Bonus Offers
Highlights
Rating
Secure Link
T&Cs
BetMGM
100% up to $500
19+

,

46+

,

94.09%

Visit Site!
Full T&Cs Apply! New customer offer. Please gamble responsibly. 21+
888sport
$500 Risk Free Bet
18+

,

55+

,

94.23%

Visit Site!
Full T&Cs Apply! New customer offer. Please gamble responsibly. 21+
Sugar House
100% up to $250
20+

,

58+

,

94.83%

Visit Site!
Full T&Cs Apply! New customer offer. Please gamble responsibly. 21+
Borgata
Get $100 in Free Bets
18+

,

112+

,

94.09%

Visit Site!
Full T&Cs Apply! New customer offer. Please gamble responsibly. 21+
Finding a payment method that suits your needs can take a bit of time and effort. To steal a horse racing phrase, "different horses for different courses", as what suits one punter might not be useful or relevant to another. For some people, the amount they can deposit and withdraw is important; for others, the speed of payment is critical. In our comprehensive guide to cheque betting, we explore all the pros and cons of betting sites that accept cheques, and you'll find all the information you need to make an informed decision.
Essential Info for All Punters
All payment methods are not the same; there can be significant differences between them. The same is also true of online sports betting operators. Over our many years of gambling online, there are very few that we haven't tried and we'll use this experience to recommend our top three sites that accept cheques. As punters ourselves, we know what is important and ask the same questions that you'll be thinking, "Is this site safe to use?", "what promotions does the bookmaker offer?", "Is there a better alternative?" Once you find a bookmaker, you like the sound of, you can read a full in-depth review; you can find a complete list of our reviews here.
Fees and Processing Times
Our next section concentrates on what is usually the first question that gets asked about a payment method, and that is one of cost, are there any charges to deposit and withdraw at online betting sites when using this payment method? After all, if two bookies are very similar but one impose a fee to deposit or withdraw, we know which one we'd pick! Also, in this section, we compile all the information on transaction speed, once you deposit with the bookmaker, how long will it be until you can use those funds? We also repeat the process for making withdrawals. You can see the results of our research in the table below:
Operator

Cheque

Processing Time
Limits min/max
Fees

William Hill

Up to 10 working days
£25 – £100000
Up to 10 working days
Unlimited
As you can see from the table above, our recommended sports site that accepts cheques does not impose charges on either depositing or making withdrawals. This is good news, especially as most banks do not charge and that makes them a better choice for the cash-conscious than other methods such as a Bank Transfer which often incurs charges. We will discuss processing times at the bookmakers in the next section.
The Pros and Cons of Using Betting Sites that Accept Cheques
So far it has been positive for cheque betting, cost-wise we have seen that there are no charges from either the bookmaker or the banks for using this payment method (although if you are using a business account, there could be possible charges). The landscape changes once we look at the processing times and the bottom line is that if you are in any hurry to depositing funds to use, cheque gambling sites are probably not for you and instead you should consider quicker ways such as Mastercard or Visa as depositing can take several days or even weeks.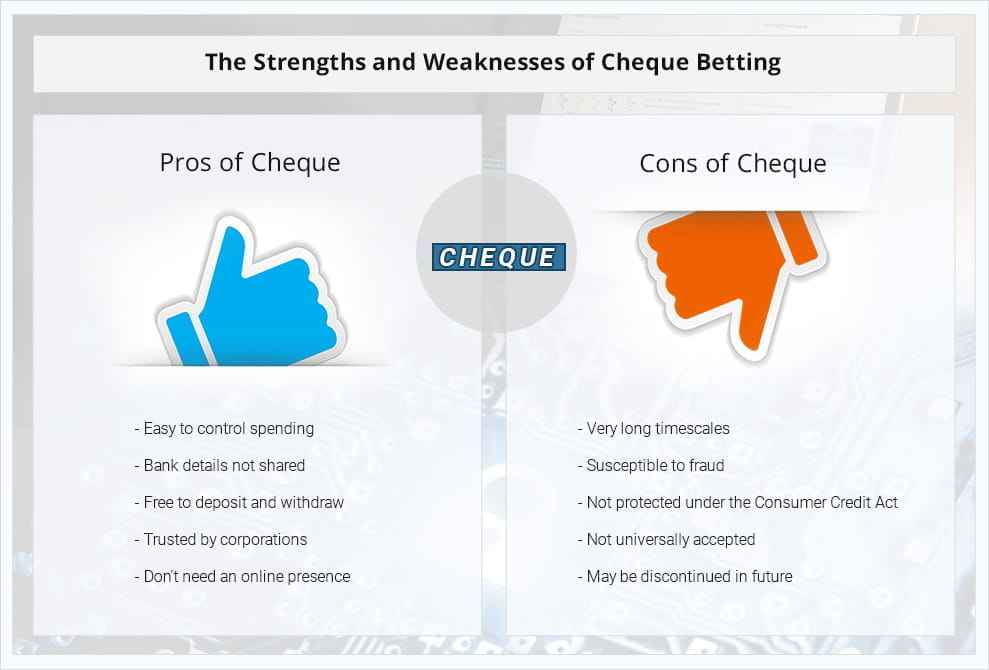 The extended timescales are also correct when withdrawing your winnings, with a period of ten days quoted at cheque gambling sites. To add insult to injury, the ten days are working days which means at certain times of the year (Bank Holidays, for example) the actual number of days could be much longer. You also have to send it to the bookmaker, which means using the postal service, which also doesn't operate during holidays. In fairness, William Hill do estimate an ETA of just three days to issue the cheque when we tried that withdrawal method. Whether timescales are critical depends on your circumstances, we are aware that not everyone is as impatient as us! On the plus side, it's easy to control your spending as the forethought needed to pay by this payment methods can prevent spur of the moment bets.
Depositing Funds with Cheques Betting Sites
The process to deposit funds at betting sites is a three-stage process.
You firstly need to log-in to your bookie's account and select withdrawal. All the information you need will be displayed; you will need to use this information to write it out. Once you request a deposit, the address you need to send it to will be displayed. Let's take a look at the process for cheque betting.
Step One: Log-in at your Online Sports Betting Account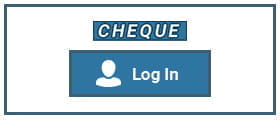 The first step in depositing funds into betting sites that accept cheques is to log-in to your sports betting account. If you don't already have an account, you can find highly recommended bookies listed on this page, all of which are licensed and regulated by respected gambling commissions, such as the UKGC or the Government of Gibraltar Gambling Commission.
Go to the account section and select the deposit option and select cheque from the list of payment methods. The
It's worth pointing out that this stage is only to obtain the details you need to send, if you already know the details that the bookmaker uses, you may not need to complete this stage. However, as using the account section forewarns the bookmaker, it's probably worth doing as it will place a note on your account.
Step Two: Write out your Cheque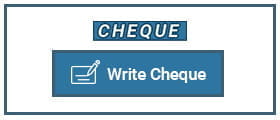 If you are wishing to pay by cheque at an online betting site, the chances are that you already are an expert at writing , but just in case we will recap.
A cheque, for it to be valid and to avoid the risk of it being returned needs to contain the following information: the payee's name (the person you are paying), the date, the amount in words, the amount in numbers, your signature.
We would advise you to double-check you have enough funds in your account to cover the amount you wish to send as most banks will charge you if you go overdrawn or the transaction could be declined. With these payments, the bookmaker could also levy charges for a returned one, so please bear this in mind.
Step Three: Send the Cheque to the Bookmaker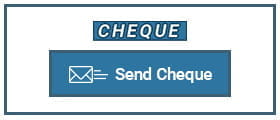 The address that you need to send it to will have been displayed once you selected the cheque method in your account section at your online bookmaker. However, using the example of William Hill, here is how the envelope should be addressed.
Customer Finance Dept., William Hill Gibraltar International c/o, 3 St John's Centre, 31 Merrion Street, Leeds, LS2 8JF, United Kingdom
It is good practice to include your return address details on the back of the envelope.
If it is of high value, we would recommend you use a recorded or courier service to ensure safe delivery. Especially if it is a banker's cheque, these cannot be stopped and are treated the same as cash.
Withdraw Winnings Through Cheques
As you've seen, it's not an immediate process to deposit funds at cheque betting sites; this is also the case when it comes to withdrawing your funds. This involves requesting a cheque, waiting for it to be processed and delivered as well as the time it takes your bank to process it. As we've already discussed, timescales are not always critical so let's look at the process.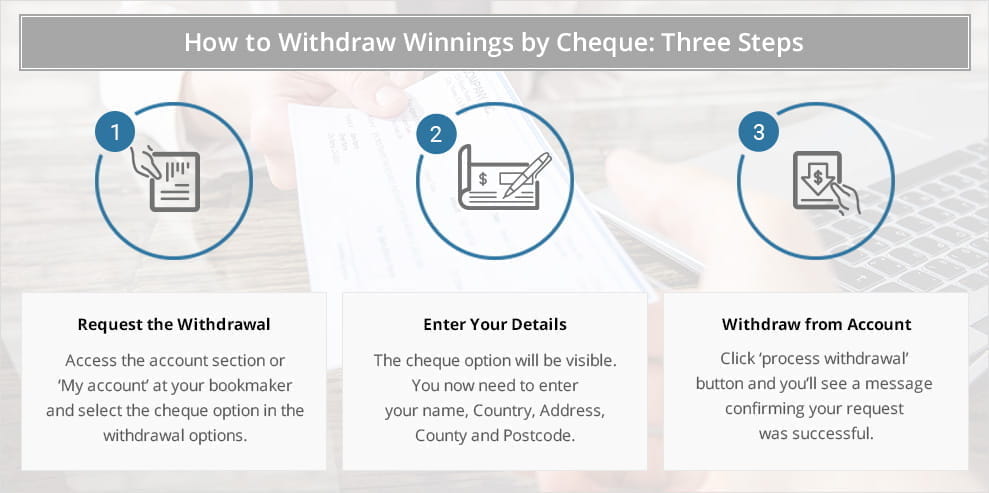 To recap.
To request a withdrawal by bank transfer, click on the balance icon at the top of the page (could also be called my account or similar) and then select withdraw. Select cheque from the list of withdrawal methods. Type in the amount and fill in your address details. You'll be presented with a confirmation screen, confirm once you are satisfied, and you'll see a screen displaying a message saying the request was successful. You will also see a date when it is expected as well as information if you wish to reverse the withdraw request.
Security of Cheques Gambling Sites
Cheques don't have the best reputation when it comes to security, "it's in the post" used to be one of the oldest excuses in the world (we know we are showing our age!). It contains a wealth of information that would be a goldmine for fraudsters such as full name, sort code and bank information. There is also the possibility that the cheque details could be altered to change the payee details or the amount.
However, these risks need to be put in perspective. As paying by cheque is away from the digital world, it is one of the only payment methods that are safe from cybercriminals and that's why you should play with the best cheque betting sites. The chances of one being intercepted in the post are very remote, and the odds that this will be by a fraudster are even smaller.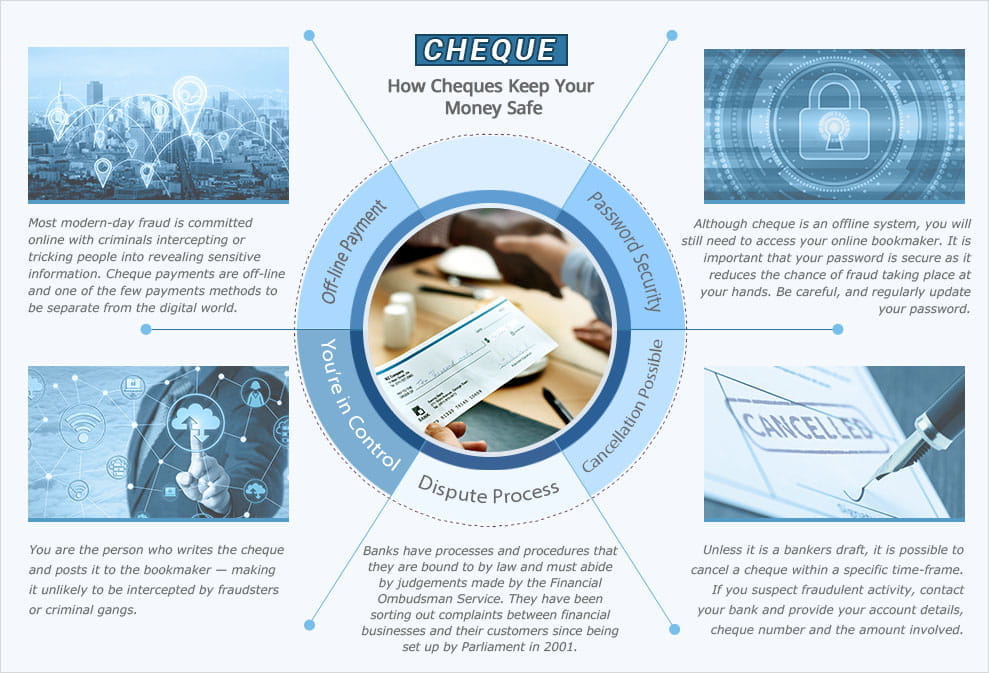 A Few Facts and a Little History
You could be forgiven in thinking that the days of writing cheques are well and truly over, after all, when was the last time you used a one? However, reports of this methods demise are well exaggerated, as you will see from a few facts;
In 2018, 346 million were used for payments or were cashed, these totalled a huge £442 billion, to put that figure in context, Apple made record quarterly profits in that same year with a total of $20.1 billion. On an average day in the UK, 1.4 million are processed day and despite long-held fears about bouncing", less than half a per cent are refused due to lack of funds. An interesting thing about is how much they are used for charitable purposes as research showed in 2018 that 87% of charities said they had either made or received a payment by cheque in the past month. It's still one of the preferred methods of giving money as 53% of charities said they receive donation income through this method. Businesses still rely on cheques with 75% of UK businesses said that they had either made or received a payment by one in the past month. Even for personal banking, they still have a use, with 55% of UK personal account holders said that they had either made or received a payment by one in the past year.
How Do They Compare to Other Alternatives?
Our list of payment methods that we have reviewed grows all the time, and this puts us in a great position to compare cheque betting with other alternatives. One of the most popular methods of funding online sports betting operators is by using PayPal. Part of the eBay Group, it's a well known and trusted method of payment. You can use it on Windows Phone betting apps, and even Blackberry betting apps. How does a traditional payment method such a cheque compare to a new modern alternative?

On paper, it's not a fair fight! Very few bookies allow you to fund your account or withdraw using a cheque. PayPal, while not being universally accepted, is accepted at many more which increases the chance of getting better odds and loyalty bonuses. PayPal offers almost instantaneous transactions; these are much slower. A positive for them is that you are leaving a tiny digital footprint and the offline nature of cheques makes them immune from cybercrooks. This could be an option if someone has been the victim of identity theft and is unsure if personal details have been compromised.
Cheque Betting Sites: Conclusion
Cheques were first used in the UK on the 16th February 1659, and have for hundreds of years been a way of paying all sorts of household expenses and have always been part of the best cheque betting sites. They have in recent decades, faded out of public awareness for consumer use with debit cards replacing this form of payment. It's sad, as many of us who grew up in the '70s yearned for a 'Blankety-Blank chequebook and pen'! A debit card doesn't quite sound the same.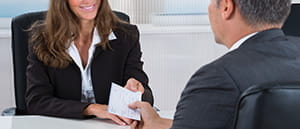 Financial details not shared
Very safe to use
Large deposits and withdraw limits
eCogra, IBAS
Licensed by:
UK Gambling Commission
That said, we are now in the digital age, as can be attested by our list of best betting sites, and we have been spoilt in the past decade. For the average punter, it is hard to make a case for this payment method. Cheque gambling sites are so few and far between that finding one is stressful enough. You also wonder how long hey will be supported due to the relatively high costs for the operator. The number of operators accepting cheques dropped even in the time of writing this review. If you don't want to share your card details, then PayPal offers the ability to fund directly from your bank account, and it's instant. This would be a better option in our view; If you want to know more, you can read our review of PayPal here .
Q&A
We love hearing your feedback and suggestions for our site, and if you have any questions regarding cheque gambling sites or any sports betting questions, then you are welcome to drop us an email at info@bestbettingsites.com.
Should I put my cheque guarantee card number on the back of my cheque?
Most cheque guarantee cards are either for £50 or £100, if your cheque is within the cards limits we would recommend using it. A bookmaker will not charge if a cheque is honoured, even if the funds are not there. This situation should be afforded due to the high bank charges you could incur.