The Best Betting Sites in Australia – Top Australian Sportsbooks for 2021
Australians love to bet on sports, which is why it is important to ensure that you are only betting with the fairest and legal Australian sportsbooks. To help make finding the right bookies even easier, we've created this guide to the best betting sites in Australia.
Page topics: click to go to your favourite one!
Best Betting Sites in Australia
Bet at Safe Bookies Verified by our Reviewers
Available Leagues and Events
Top Bonuses and Promotions
By reading this article, you will be given the most comprehensive and informative guide to Australian sports betting available online. Aside from recommending the top sports betting site in Australia, we'll also explain the deals, the payouts, the betting options, mobile betting, some important security details and much more.
Top 4 Sports Betting Sites in Australia
Australia sports bettors are spoilt for choice when it comes to sport betting sites, making it difficult to decide which one to bet with. To create our list of the best sports betting sites in Australia, we have carefully checked and reviewed the top legal sites to determine once and for all which sites are the best.
The below sites represent the best sites to place legal sports bets in Australia. These were chosen because they performed the best across our criteria, which will be explored in further detail later. These sites provide particularly generous bonus offers so we suggest making the most of them today.
Australia's TOP 4 Sports Betting Sites
Best Betting Sites in Australia
Bonus Offers
Highlights
Rating
Secure Link
T&Cs
bet365
N/A
42+

,

88+

,

94.25%

Visit Site!
Full T&Cs Apply! New customer offer. Please gamble responsibly. 18+
William Hill
N/A
33+

,

148+

,

94.82%

Visit Site!
Full T&Cs Apply! New customer offer. Please gamble responsibly. 18+
Betfair
N/A
33+

,

101+

,

94.83%

Visit Site!
Full T&Cs Apply! New customer offer. Please gamble responsibly. 18+
Unibet
N/A
36+

,

135+

,

94.19%

Visit Site!
Full T&Cs Apply! New customer offer. Please gamble responsibly. 18+
We can guarantee you that the above-mentioned bookmakers are highly reputable among sports bettors and commentators, have earned the appropriate licensing and are completely safe to use. However, different bookmakers perform stronger in different categories, hence why we've listed the best online betting sites in Australia by category below.
Best Betting Sites in Australia by Category:
At this stage in this guide, we wouldn't be surprised if you're still yet to make up your mind about which betting site to open an account with. We suggest you continue reading for a more detailed explanation into the criteria we have used to make our picks so you can better make yours.
Before we begin, you may want to follow these below links to find the latest news about sports betting in Australia and across the globe. Following sports news is one of the best ways to make sure that your bets are accurate, informed and likely to win.
The Criteria for Finding the Best Online Bookmakers in Australia
To create our shortlists of the best bookies in Australia, we selected the categories that are most important to sports bettors when deciding what site to bet with. We then compared every licensed and safe bookmaker in Australia with a good reputation against the criteria.
Among some of the most integral criteria for our grading included the odds and payouts offered, the betting types, the mobile betting options, the payment methods and the customer support provided. Of course, security is also a key feature to our reviews, as secure betting is the only way worth betting.
The List of Criteria for Ranking the Best Australian Bookies
Sports and Leagues
Australians are among the most passionate sports-lovers in the world, so it's important that sports betting sites in Australia provide a huge range of sports and events to bet on. Below, we've listed the most popular sports and events in Australia that are available to bet on.
While the above explanations cover some of the most popular sporting leagues and events at top sports betting sites in the country, they don't even scratch the surface of what a standard Australian betting site offers. As well as local events, it's common for Aussie bookmakers to accept bets for international events and sporting leagues.
Therefore, while it was important to see that our recommended bookies accepted bets for these sports, we were also reviewing whether they accepted bets for less conventional sports or events that may appeal to Australian bettors. This includes special bets for things such as politics, television shows and global affairs.
Payout and Odds at the Best Bookies
One of the most important things to consider before placing your bets is whether or not your bookmaker is offering the best payouts and odds for your bet. After all, depending on how much you're betting, the odds could have a huge impact on how much you win if you've placed a winning bet.
In Australia, odds are usually displayed using a decimal system. This represents how much you would win for every $1 you have bet, favouring representing the payout over the profit. For example, a bet with odds of 5.0 will mean that if you win, you'll take home $5 on a $1 bet.
bet365 – 94.25%

Payout Rate

William Hill – 94.82%

Payout Rate

Betfair – 94.83%

Payout Rate

Unibet – 94.19%

Payout Rate
The above list represents the best betting sites in Australia for payout rates. In order to discover this, we calculated the average payouts of the top Australian bookies. Keep in mind that payout rates and bookmakers' odds will differ from sport to sport and will always fluctuate depending on the market.
Betting Offers: Bonuses and Betting Sites Promotions
Ask any bettor why they joined a particular sportsbook and they're likely to mention the welcome bonus on offer to new customers. Good welcome sportsbook bonuses are a great way to start your time with a betting site as they allow you to try the platform with a budget. Below are the top betting welcome bonuses in Australia.
Not all betting offers are created equally. There are many different types of bonuses that can be awarded when you are either a new customer or regular bettor, ranging from deposit matches, bookmakers' free bets, cashback and bet credits. For the best bookmakers according to bonus categories, see below.
While it's easy to be lured into the promise of a casino welcome bonus, it's important to take the time to read the terms and conditions in the small print. Unfortunately, what may appear to be a generous bonus actually may not offer much, and might just be a way to manipulate you into signing up.
It's important to consider factors such as the wagering requirements, the validity of your bonus and minimum odds requirements. If these are unrealistic then they will have a major impact on the value of your bonus. Thankfully, all of our recommended casinos have fair terms and conditions.
It's also worth taking the time to research whether an online bookie continues to offer bonuses to existing customers instead of just new ones. Betting site promotions such as reload bonuses and VIP programs will ensure you have longevity with your bookmaker and will be rewarded for your loyalty.
Type of Bets
Plenty of Australia's best sportsbooks will offer their customers a wide variety of betting options. Among the most popular are parlays (or multi bets), line bets and exotics. It's well worth taking the time to research what each bet type means as using them correctly could lead to significantly larger wins.
In order for any of our recommended bookmakers to have made it to our shortlist, it was important that they offered numerous betting options. Offering more bet types proves to us a commitment to fairness and interesting betting. Below, we've provided a list of the most common betting types in Australia.
Head-to-head
Over/Under Line bets
Parlay
Player props
Handicaps
Margin Betting
Same Game Multi
ScoreCast
Exotics
Single Bets
Future Markets
Double Bets
Every player tends to have a preference of specific types of bets, just as many bettors may have individual sports that they may be interested in betting on. While we understand that it's important to bet on what you know, we suggest taking the time to improve your skills and chances by taking advantage of other bet types provided at betting sites in Australia.
Safety and Security
As interest in online gambling grows across Australia, it's becoming increasingly more important for players to be wary about their online security. Online casinos and bookmakers have become the targets of global hackers and scammers, so it's essential to only bet with licensed betting sites with top-class encryption systems.
The implementation of certified encryption systems will ensure that players' money and personal details are protected from outside cyber-attacks. The safest betting sites will use Secure Socket Layer (SSL) encryption provided by reputable companies such as Thawte or Trustwave to protect your sensitive information.
Safety Partners at Online Sports Betting Sites in Australia
We will only ever promote Australian online bookmakers that have secured the right licensing from an official regulatory body in Australia. This ensures that the websites are operating legally in Australia and, as per licensing rules, are using a top-quality data encryption system.
Top Data Safety and Encryption Companies
Thawte
Comodo
GeoTrust
RapidSSL
GoDaddy
DigiCert
Symantec
Responsible Gambling Organizations
GamblingHelp
LifeLine
Responsible Wagering Australia
Gamblers Anonymous
GamblingHelpOnline
Gambling is meant to be fun. However, for some people, betting behaviour can become compulsive. The top betting sites will use systems that can automatically recognize when player behaviour is showing signs of gambling addiction, and help lead these at-risk players to the help they need.
Licensing ensures that these systems have been implemented and are not acting in a predatory manner. To check if a sports betting site is safe, scroll to the bottom of the page and search for the licensing information and responsible gambling initiatives they have partnered with. Further research into the license number provided will reveal any other important details.
Bet on Mobile with the Best Sports Betting App
Australian consumers are among the first to embrace new technologies, with everything from banking to payments regularly done with the use of mobile phones. Likewise, many bettors use phones and tablets to make bets. This is why it's important that bookmakers are offering good betting apps for iOS and Android devices.
When grading the best Australian betting apps, we looked at a number of factors that revealed how useful it would be for everyday betting. These include the ease of use, the speed, and how similar it was to the desktop version. Below are the best sports betting apps in Australia that went above and beyond our expectations.
Top Australian Betting Apps
While all of the online betting apps that we have recommended offer a wide variety of betting types and an intuitive interface, only a select few allow for live betting on events. As we'll explore below, live betting integrated with event streaming is an exciting betting option that is available to Australians and well worth a try.
Live Betting & Live Streaming
Up until recently, sports bettors were limited to only seeing the results of their bet-on sports games as they were updated in real-time. Thankfully, a number of Australian bookmakers now offer streams of events that bettors have wagered on, elevating the whole betting experience to a new exciting level.
Unfortunately, online live betting is illegal for most sports in Australia. The only online live betting options that are available are for horse racing events. If customers want to make live bets, these must be made over the telephone. Below, we've listed the best live sports betting sites that offer telephone betting services or live streaming.
For the time being, Australian bettors must place wagers on bets before events have started if they are committed only to wagering online. Currently, the Australian Government is considering the introduction of live betting after extensive lobbying from the powerful local gambling industry.
Payment Methods at Australian Betting Sites
Another important criteria to consider is the payment methods that can be accepted for both deposits and withdrawals. It's a simple fact that bettors come from all walks of life, meaning that while some might be more tech-savvy and prefer online payments, others may rely on traditional banking methods.
For this reason, we believe that the best sports betting site in Australia will offer a wide range of methods such as eWallets, credit cards, bank transfers and prepaid cards. Below, you will find a list of all of the payment methods that can be used at online sportsbooks in the country.
Payment Method
Type
Deposit Limits
Deposit/Withdrawal
Payment Fee

PayPal

eWallet
$20 – $12,500

Available for Deposits

/

Available for Withdrawals

No Fees

Mastercard

Credit Card
$10 – $40,000

Available for Deposits

/

Not Available for Withdrawals

No Fees

Visa

Credit Card
$10 – $40,000

Available for Deposits

/

Not Available for Withdrawals

No Fees

Apple Pay

Mobile Payment
$10 – $10,000

Available for Deposits

/

Available for Withdrawals

No Fees

Neteller

eWallet
$25 – $10,000

Available for Deposits

/

Available for Withdrawals

No Fees

Skrill

eWallet
$15 – $10,000

Available for Deposits

/

Available for Withdrawals

No Fees

Bank Transfer

Bank Transfer
$30 – $20,000

Available for Deposits

/

Available for Withdrawals

No Fees

paysafecard

Prepaid Card
$10 – $200

Available for Deposits

/

Not Available for Withdrawals

No Fees

POLi

Instant Banking
$10 – $20,000

Available for Deposits

/

Not Available for Withdrawals

No Fees
While this is quite an extensive list, there are still several other payment methods that bookmakers offer. It's also important to consider that some bookmakers may not accept all of the above payment methods, and if they do, may charge fees on them or have alternative deposit and withdrawal limits.
PayPal Betting
There are pros and cons to using each payment method, though there are some that stand tall above the rest in terms of reliability, reputation, speed and security. Above all, we recommend PayPal as the premium payment method in Australia. Not only is it fast, but it has high safety standards important for bookie transactions.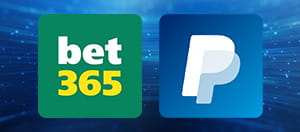 Top PayPal Bookie
Quick Transactions
Safety Protections
Full T&Cs Apply! Please gamble responsibly. 18+
PayPal betting is protected by an extra layer of security thanks to PayPal's encryption technology. While it's important to acknowledge that PayPal may add small fees on transactions, it's well worth the minor costs for the added peace of mind and convenience for using such a widely accepted payment method.
The Website Functionality
When we talk about the functionality of the website, there are a number of factors that we are taking into consideration. Primarily, we're looking at how easy the site is to navigate, how attractive it is, the responsiveness to user interaction and the categorization of certain bets and events.
In our experience, most of our readers find functionality incredibly important — after all, a bookmaker can offer the best odds, but if it's possible to know where to find them, what's the point? As we will explain below, good website functionality along with added special features are what separates the great bookmakers from the good.
Extra Features
There are several extra features that we love to see at online bookmakers. These features aren't necessarily essential for betting sites, but they do make for a much more enjoyable and seamless experience that encourages customers to stay loyal to their betting services.
These extra features include live streaming, cashout, livescore, fast bet and virtual or eSports betting offerings. As you'll find in the table below, several of our recommended casinos offer most of these extra features, which goes to show that when it comes to online sports betting sites, Australia has some of the best.
| Betting Site | Live Streaming | Cashout | Livescore | Fast Bet | Virtual Sports |
| --- | --- | --- | --- | --- | --- |
| bet365 | Yes | Yes | Yes | No | Yes |
| William Hill | Yes | Yes | Yes | No | Yes |
| Betfair | Yes | Yes | Yes | No | Yes |
| Unibet | Yes | Yes | Yes | No | Yes |
As you can see, it's not exactly common to find every single feature at one betting site, but this is normal. For some bettors, many of these features won't appeal to them, where perhaps just one will be essential. What's important is to understand what you want to gamble on and how, and then choose accordingly.
The Customer Service
Another feature that is frequently overlooked before bettors sign up to a website is the customer service options. Choosing a bookmaker with good customer service will make the world of difference if you're in the unfortunate position of having an issue, so evaluating customer support is a must.
The top sports betting sites will offer several ways of contact, short waiting times, helpful answers and be available around the clock, every day of the year. In the following table, we've covered all of the available bookmaker contact methods in Australia and how they frequently operate.
| Contact Method | Availability at Australian Sportsbooks | Response Time | Usually Available |
| --- | --- | --- | --- |
| ☎️ Telephone | Common | Up to 1 Hour | 24/7 |
| 📧 E-Mail/Contact Form | Common | Up to 48 Hours | 18 hours a day |
| 👩‍⚕️ Live Chat | Common | Up to 3 Hours | 24/7 |
| 💬 Messenger | Common | Up to 1 Hour | 24/7 |
| 🌐 Social Networks | Common | Up to 24 Hours | 18 hours a day |
If you can, we always suggest choosing a bookie that offers 24/7 support. This reveals that the operator is committed to providing a helpful service to all customers, no matter what time they choose to bet. As we'll cover below, the quality of customer support and other factors can be discovered by researching the sportsbook's reputation.
The Sportsbook Reputation
So far, we hope that it's apparent that we will only ever recommend trustworthy betting sites that have proven a commitment to creating a good betting product. In saying that, we also realise the importance of doing added research into what other bettors say, positive or negative, about the bookmakers.
This is why we've thoroughly researched online forums and social media to gain information about the top sites and how users have rated their experiences. This has ultimately affected the ranking of each and every website on our list, with the most reputable sites as rated by the betting community at the top.
How to Open an Account at Australian Bookmaker
The registration process for an online bookmaker account is easy. To begin, visit the bookmaker and click the Join or Register button. You will first need to provide your personal details such as your name, address, and mobile number. At this stage, you can usually choose which welcome bonus you want to use as well.
You will then have 14 days to verify your identity. This can be done by providing your driver's license, passport, national identification card or citizenship certificate. Once this is confirmed, you will be able to select your payment method, make a deposit and claim your bonus to start wagering at your chosen online betting site in Australia.
1
Provide Your Personal Information
Click register at your chosen online casino. Provide your personal details such as your name, address, contact information and date of birth.
2
Verify Your Age and Identity
Verify your identity electronically by providing your driver's license, passport, national identification card or citizenship certificate. This may take several hours.
3
Make Deposits and Start Betting
Once your identity has been positively identified, make your deposits. Claim your welcome bonus and start wagering!
The registration process is extremely easy as long as you have all of the required information and documents at hand. Keep in mind that you will not be able to deposit funds without first having your identity verified. While this may take up to 24 hours, the average verification time is around 3 hours.
eSports: CS:GO Betting Sites & More
One of the fastest-growing sectors in gambling around the world is eSports betting. Recent years have seen live viewerships of eSports events and tournaments break world records and betting figures to match. Some eSports events have even begun to outperform popular live sporting events for betting such as NFL or NBA games.
Fortunately, Australia has several eSports betting sites after wagering on online virtual sports became legalized in recent years. Among the most popular games to bet on are League of Legends and Counter-Strike Go (CS:GO), with CS:GO betting sites attracting the largest attention from online bettors.
If you're yet to try eSports betting, we highly recommend giving it a try. Not only are these events exciting to watch, but the fast-pace and regular gameplay of matches means that there is always something to bet on. We suggest beginning with CS:GO for the most action-packed and accessible gameplay to watch.
The Regulation of Sports Betting in Australia & the Gambling Environment
Are online betting sites legal? Australia's gambling market is regulated at both the federal and state level. Federal law covers what is called interactive gambling, and prohibits gambling at online casinos and with betting operators that aren't licensed in a state or territory. This means that as long as a betting operator is licensed in one state, it is legal.
In the following section, we will go into further detail about how gambling is regulated in Australia. By covering the most important aspects of the different gambling environments in the country, we hope that you will be able to bet secure in the knowledge that you are involved in a legal, consumer-protected market when using sports betting sites in Australia.
Gambling Commission & Licence
Legal Sports Betting & Gambling in Australia

🎰

Fixed Odds Betting Terminals
Unknown

📑

Betting Shops
4,000+

🏛️

Land-Based Casinos
20

💻

All Licensed Betting Sites
20

🏆

Best-Rated Safe Betting Sites
Our Picks
Federal law requires that for online betting sites to legally accept Australian customers, they must be licensed in at least one state or territory. Quite often, each state will have a number of government bodies that regulate gaming, with one in charge of licensing and the other in charge of harm minimisation.
For example, in the state of Queensland, the Office of Liquor and Gaming Regulation is responsible for licensing while the Office of Regulatory Policy covers problem gambling. Both offices are a part of the larger Queensland Department of Justice and report to the state Attorney-General.
In order for a sports betting site in Australia to accept bets online or by the telephone, it must acquire a Corporate Bookmaker License. In most cases, betting licenses are awarded in the Northern Territory as the state has no limit on how many it may issue. Most sites, therefore, need to follow the Northern Territory's regulations in addition to federal regulations.
In order to earn a Northern Territory license, legal sports betting sites must establish a physical place of operation to ensure the community benefits from employment. They must also pay application fees and taxes. As land-based betting is operated by only one group in most of the country, these operators can not take bets in person or at one of Australia's 20 land-based casinos.
The Safest Online Betting Sites with a Valid Australia Licence
Australia's gambling laws have allowed for many international operators to join the online gambling market without forcing customers to break the law. As we will explore in the following section, some online bookmakers don't act as respectfully of the laws and are therefore offering dangerous products.
Websites to Avoid
Australia's Interactive Gambling Act explicitly prohibits offshore betting operators from accepting Australian customers if they have not procured a license. For this reason, if you are considering signing up to an unlicensed online betting site, we request that you take the time to reconsider or risk putting your money in danger.
By accepting Australian betting customers, unlicensed bookmakers are not only breaking the law, but they are not proving that they are meeting the country's minimum standards of fairness and security. To ensure that you don't bet with an online sportsbook that is unsafe, take a moment to review our list of blacklisted sportsbooks below.
⛔ DigiBet
⛔ Gamebet
⛔ 12 Bet
⛔ Riverbet
⛔ Bigbetworld
⛔ 21 Bet
⛔ Premiumbull
⛔ Allhorseracing
⛔ 1xbet
These betting sites have earned their positions on this blacklist as they have been frequently flagged by gambling jurisdictions for unlawful practises. They are by no means trusted Australian betting sites and knowingly have chosen to operate without licenses in illegal markets. If they routinely break the law, can they be trusted with your money?
History and Future
After European settlement in the late 1700s, Australia did not waste much time before trying its hand at gambling. It's first gambling event was held in 1810 in Hyde Park, Sydney. The horse racing event was created in order to test the quality of military horses, though the activity quickly had larger consequences.
Horse race betting gradually picked up over the decades until the Melbourne Cup was launched in 1861. The Melbourne Cup remains to be the single highest betting event in the nation's sporting calendar and is described as 'the race that stops the nation' due to the mass interest by Australians all over.
History of Australian Sports Betting Laws & Acts
1810:

First Recorded Gambling Event in Australia A horse racing meet in Hyde Park in Sydney, Australia becomes the first recorded gambling event in the nation's history. This was also the first recorded horse race in the country and was held just two weeks after the park was formally created.

1861:

The First Melbourne Cup is Held Noting the popularity of horse race betting in the country, the inaugural Melbourne Cup is held. Today, the Melbourne Cup is the single highest betting event in the country, with roughly $100 million bet on the day.

1880:

The First Lottery is Held A private company, Tattersall's holds the first lottery in New South Wales. Today, it is the only government-licensed lottery operator allowed to sell retail lottery tickets in the country.

1913:

The Automatic Totalizer is Invented Up until 1913, taking bets was done manually. In that year, Australian George Julius invented a device that allowed for the automatic calculation of race odds dependent on betting patterns. This system, despite being updated, is still widely used today.

1956:

Pokie Machines Are First Legalized Slot machines, or 'pokies' as they're most commonly referred to in Australia, are legalized in pubs and bars in New South Wales. This is the first form of gambling officially legalized in the country.

1973:

The First Legal Casino in Australia Opens The state of Tasmania opens the Wrest Point Hotel Casino, in February 1973 after years' of campaigning for a casino licence. This is the first casino in Australia and is still open today.

1994:

Crown Casino opens in Melbourne The largest casino in the Southern Hemisphere opens in Melbourne. The Crown Casino currently offers 2,000 pokie machines and 540 table games over 510,000 square metres of gaming space in addition to world-class entertainment and dining options.

2001:

The Interactive Gambling Act of 2001 Passes The IGA was passed in order to protect consumers from harmful online gambling practices. Although it made online casino gambling illegal, it authorized online sports betting to licensed operators.
Despite this growth in interest, gambling was still mostly illegal until slot machines, or 'pokies', were legalized in New South Wales in 1956. Before that, some governments and private companies held infrequent lotteries, though these were gradually introduced by states as permanent fixtures after the 1960s.
Today, Australia is one of the most active gambling markets in the world. Australia has more slot machines per capita than anywhere else in the world, and our lottery prizes are the third-highest after Japan and the United States. Australia's casinos are also among some of the most elegant, with the largest in the Southern Hemisphere being the Crown Casino in Melbourne.
Betting in Australia: Conclusion
Australia offers some of the best international sportsbooks in the world. Australian bettors have access to beautifully designed websites that are desktop and mobile compatible, as well as plenty of betting options and payment methods to make bets. It was not easy to choose the best betting site in Australia.
For this reason, opening an account with any of our recommended top all betting sites in Australia would not be a mistake. As we have covered in this review, each site has its own strengths that will appeal to different bettors. Take the time to figure out what your needs are exactly, and check whether the bookmaker's strengths, listed below, match what you're after.
Overview of the Best Online Sportsbooks in Australia 2021:
bet365 –

Worldwide Reputation

William Hill –

Top for the Horses

Betfair –

Great Exchange

Unibet –

Fantastic Odds
Before you continue on to your website of choice or the FAQs section, let us inform you that our sports betting sites in Australia reviews are updated on a regular basis. We will always include the best up-to-date offers and are not afraid to remove operators if they stop meeting our strict expectations.
Frequently Asked Questions
Do you still have some unanswered questions about Australian betting sites and sports betting in general? Then keep reading the rest of the review, because we've answered some commonly asked questions about betting in Australia.
🥇 What are the best betting sites in Australia?
The list of top betting sites in Australia is constantly changing depending on how operators meet our criteria. The best betting sites will always be legal and licensed, offer plenty of payment methods, offer great betting options and provide generous welcome bonuses and promotions with fair terms and conditions. For the most up-to-date list, remember to return to this sports betting guide.
🏆 What betting offers can I find at Australian sportsbooks?
The best betting offers in Australia can offer everything from deposit matches, free bets, cashback and bet credits. While it's great for a bookmaker to offer generous welcome bonuses, it's important to verify that the operator also rewards loyal customers with frequent promotions and betting offers. Thankfully, plenty of Aussie bookmakers provide great offers.
⚖️ Is betting legal in Australia?
Yes, betting on sports is legal in Australia. However, according to current sports betting regulation, offshore bookmakers can only offer sports betting to Australian customers online if they have received a license from one of the country's states and territories. In most cases, this license is earned in the Northern Territory. Retail betting is available in more than 4,000 betting shops across the country.
💳 Is PayPal betting possible in Australia?
Yes, it is possible to bet with PayPal payments. There are several perks to betting using PayPal, with the clearest one being the extra layers of security that PayPal adds to your transactions. PayPal is also widely accepted at most bookmakers so it's a great way to store all of your betting funds, and the transaction visualisation tool makes keeping track of your spending particularly easy.
🔍 Are there any new betting sites you can recommend?
Australia is always adding new betting sites that are either based domestically or internationally. This is because there is no limit to how many online operators can be licensed in Northern Territory. As Australia is a very active betting market, it has made it an attractive place for some of the best online operators to offer their products in the country, so you can be sure that we will always recommend the best and most modern betting products.
😎 Is live betting possible in Australia?
Unfortunately, live betting is limited in Australia. As outlined in the Interactive Gaming Act of 2001, in-play betting is not legal over online services. The only way that bettors can make live bets is by calling a telephone service. Many online bookmakers will provide telephone numbers to facilitate these kinds of bets, so they aren't necessarily hard.
👌 What is the best sport betting app I can download in Australia?
Australian gamblers are very technologically-savvy, so it's important that you choose an online bookmaker that offers a functional mobile app. There are plenty of great mobile bookmakers in Australia, with the top sports betting apps offering all of the same features that you could find on the desktop version but at your very fingertips.
🏤 Is it possible to bet on elections?
Australia allows for some interesting betting markets. This includes allowing bets on politics in both Australia and around the world, whether that be local statewide elections or the US Presidential election. Many top betting sites accept these bets and will categorize them in their own special Politics Betting sections.