The In-depth Overview of Trustly Betting Sites

Trustly may not yet be a household name, but its services are used by online giants PayPal and British online money transfer service TransferWise. Founded just over a decade ago, it now handles almost €2 billion worth of transactions per year. In this guide, we will fully explore this payment method, everything from creating an account, depositing funds and getting the best out of Trustly betting sites. We look at the strengths and weaknesses of the payment method, the best Trustly betting sites and see how it compares to other ways of funding your online sports betting account. Read on to find out everything you need to know.
United States's Top 4 Trustly Betting Sites
Best Betting Sites in United States
Bonus Offers
Highlights
Rating
Secure Link
T&Cs
BetMGM
100% up to $500
19+

,

46+

,

94.09%

Visit Site!
Full T&Cs Apply! New customer offer. Please gamble responsibly. 21+
888sport
$500 Risk Free Bet
18+

,

55+

,

94.23%

Visit Site!
Full T&Cs Apply! New customer offer. Please gamble responsibly. 21+
Sugar House
100% up to $250
20+

,

58+

,

94.83%

Visit Site!
Full T&Cs Apply! New customer offer. Please gamble responsibly. 21+
Borgata
Get $100 in Free Bets
18+

,

112+

,

94.09%

Visit Site!
Full T&Cs Apply! New customer offer. Please gamble responsibly. 21+
In our quest to find the ultimate Trustly betting sites, we use our extensive knowledge of online betting to answer the questions we know you are asking. Does this payment provider charge for using their service? Is it an easy process to deposit funds and how long does it take? When I win, how long does it take until I can withdraw my funds? Can I claim bookmaker's welcome bonuses? And how does Trustly compare to other payment options like PayPal. Answers to these questions and many more are answered here.
Essential Information for Every Punter
While we consider even the smallest detail in our reviews, our first concern is your safety and security while Trustly betting online. We explore what processes are in place to keep your financial details safe. Another key consideration is cost, how much does Trustly charge for using their services? How about the bookmakers, do they charge if I use this payment method? Another important consideration is how long do deposits and withdrawals take. That topic is explored next as we explore fees and processing times.
Trustly Bookmaker Fees and Processing Times
In this section, we compare the fees and processing time for both deposits and withdrawals at our three chosen betting sites that accept Trustly. As each bookmaker is different and not all of them clearly display charges, it can often be challenging to make a direct comparison between operators. But fear not, we have gone through the T&C's, and you can see the results in the table below;
Operator

Trustly

Processing Time
Limits Min/Max
Fees

888sport

Instant
£10 – £10,000
1-5 banking days
Unlimited

LV BET

Instant
£10 – £5,000
1-5 banking days
Unlimited

Bwin

Instant
£10 – £8,096
1-2 banking days
Unlimited
*Limits may apply from the payment processor themselves.
As you can see from the table above, none of our recommended betting sites that accept Trustly charges for either making a deposit or a withdrawal. Trustly also doesn't charge consumers for using the service, it is, however, possible that your bank may make a charge and as this varies from bank-to-bank, we advise you check before using the service. All the bookmaker's deposits are completed instantly; it can, however, take 1 -5 banking days for funds to reach your account after a successful withdrawal request.
The Pros and Cons of Using Betting Sites that Accept Trustly
As Trustly is a direct bank e-payment system, the amount that you deposit at betting sites that accept Trustly comes directly out of your bank account. Meaning you can only deposit if you have funds in your account. Unlike a regular bank transfer, it is instant, and the funds will be available for you to use instantly. There are no charges to either deposit and withdraw with this payment method, and as this payment method is used and trusted by some of the world's biggest companies, it certainly ticks the boxes for safety. Perhaps one of the most significant benefits of the best Trustly betting sites is that customers can take advantage of bookmaker's new customer deals.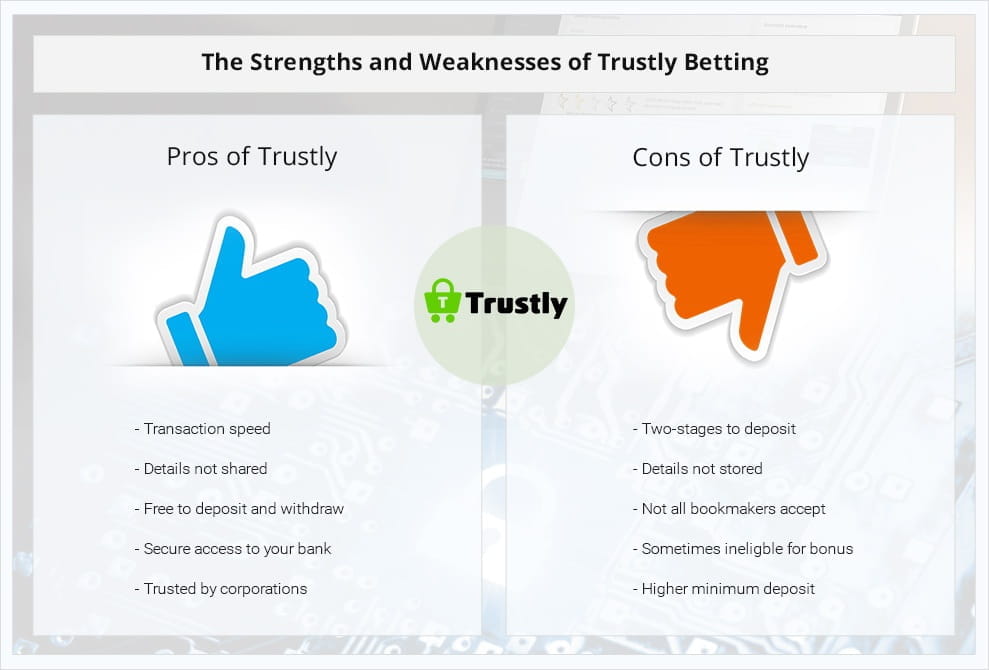 While there are many benefits of Trustly betting, there are some areas in which alternative options are better. Currently, there are few bookmakers who accept it which can be frustrating, especially as many bookies accept bank transfers which is a similar process. If speed is of the essence other options such as Mastercard or Visa cards are quicker as Trustly requires you to log-in to your online banking account which takes time. And because they don't store your details, this process has to be repeated each time you deposit; however, this could also be seen as a positive from a security point of view.
Depositing Funds with the Best Trustly Betting Sites
Funding your sports betting account using Trustly is easy to do, and although it is a two-stage process, it shouldn't take more than a couple of minutes to complete. You log-in to your bookmaker as usual, you can even use a iPhone betting app, or Android betting app and will be re-directed to the site. Don't worry if it sounds complicated; we'll take you through it in three simple steps;
Step One: Log in to Your Bookmaker Account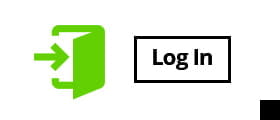 The first thing you need to do is log-in to your online sports betting site. If you don't already have an account, you could use one of our recommended sites we feature on these pages.If you already have an account with one of the betting sites that accept Trustly, log-in and go to the 'my account' or 'cashier' section. Select deposit, and you will see the Trustly icon. Click on the image, and it will ask you how much you wish to deposit, enter that figure and press deposit.
Step Two: Select Your Bank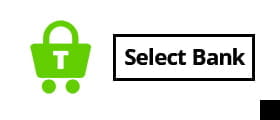 You will now be asked to select your bank from the list of banks that you can use with Trustly. To help you decide if Trustly is a good payment option for you, here is the list of banks; Barclays, Halifax, HSBC, Lloyds Bank, Metro Bank, Nationwide, NatWest, Royal Bank of Scotland, Santander, The Co-operative Bank, TSB and Ulster Bank. Select your bank from the drop-down list.
Step Three: Enter your Online Banking Details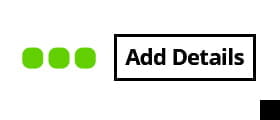 You will now be redirected to your online banking gateway. You need to enter the details that you use for your online banking with that bank. Enter the amount, you wish to bet, and you will be asked to confirm the payment by signing with a one-time bank security code from your token. Once you have completed your payment, you will be taken back to the cashier section on the online betting site. A confirmation email will be sent to your registered email address confirming the transaction details for future reference.
Withdraw Winnings – An Easy Process
While it may seem a complicated procedure to deposit funds, it isn't, and after your first deposit, the second time it will be much quicker. When you wish to make a withdrawal request, the process you'll be pleased to know is a lot faster and doesn't require you to log into your internet banking account. Let's look at the steps you need to take to request your funds;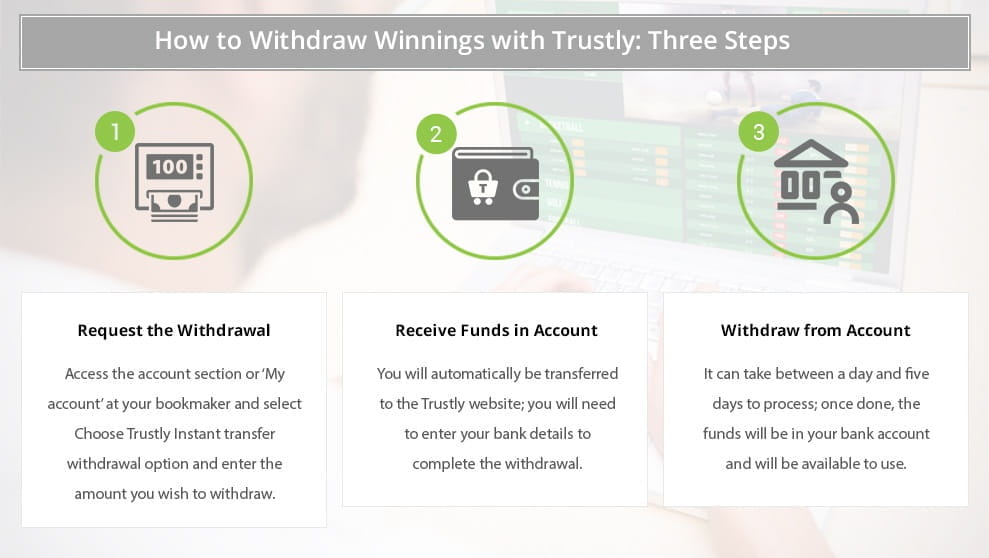 So, to recap the information above. You need to go to the website of your online betting site (or access the app), click on the 'My Account' link. Then click on the 'Withdraw' link and choose Trustly Instant transfer withdrawal option and enter the amount and click on 'withdraw'. You will be redirected to Trustly website to select and enter bank details to complete the withdrawal. Once done, you'll see a success message and will be taken back to the betting website.
Bonuses at Trustly Betting Sites
All punters want to know what bonuses are available to them. Luckily for you, Trustly betting sites do provide you with the opportunity to claim promotions. The site we listed below, is the one we chose for you.
As you can see, it is a good offer. We would always recommend that you read the T&Cs before claiming such a promotion, as depending on the bookie, certain payment methods may be excluded from being included.
Security of Trustly Gambling Sites
While other payments such as Mastercard and Visa have their security measures built into the payment method, Trustly is different as it is a direct bank e-Payment and the protection is provided by the bank itself, and after all you trust your bank so it is one of the most secure payment options you can get. As the company state themselves, they are a licensed payment institution and are supervised by the Swedish Financial Supervisory Authority. Trustly also holds a European Payment Services Provider (PSP) license per the Payment Services Directive (PSD, 2007/64/EC). They never store your financial data, so even in the unlikely event of Trustly being the victim of a data breach, your details are never in danger of being revealed.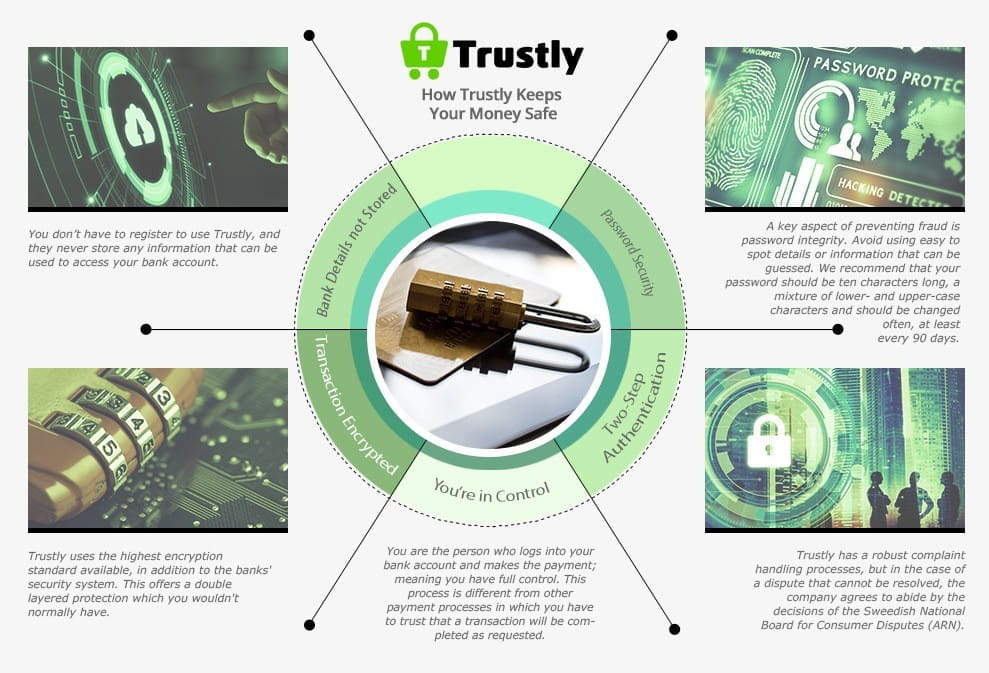 A Short and Compact History of the Firm
The Company at a Glance
Company Name
Trustly
Headquarters
Stockholm, Sweden
Founded
2008
Parent Company
Trustly Group AB
Users
67 million
Revenue
€20 million
Regulator
Swedish Financial Supervisory Authority / FSA
Trustly is a Swedish financial technology company which allows customers to pay for products and service using their bank accounts rather than a debit card. Founded in 2008, it is one of over 300 Alternative Payment Methods (APMs) which are new, technologically powered ways for consumers to make purchases away from the mainstream card providers.
In the 11 years Trustly has been operating, the group has enjoyed tremendous growth, so much so that in 2017 a Financial Times report ranked the company #242 in their list of Europe's fastest-growing companies. In 2015, it was accepted in over 800 online merchants, and by the next year Trustly processed transactions in 29 European countries. While revenues in 2015 of €20 million may seem minimal compared to other payment providers; it represented a growth rate of 85%.
Trustly has a strategic partnership with Groupon as well as TransferWise and PayPal. It's collaboration with PayPal led to the company introducing the Payout Express product.
How does Trustly Compare to Other Alternatives?
Long gone are the days when the only option was to would walk into a bookmaker on the high street and pay in cold hard cash for your bets, today there are many ways to fund your betting activity, especially online. With so much choice, how does Trustly betting compare with other payment methods? In this section we compare them against the most well-known e-wallet, PayPal.
Comparing Trustly with PayPal feels a bit strange, that's because PayPal themselves use Trustly for making deposits to PayPal, this at the very least should give you confidence in the safety and security of this payment method. There are, however, some differences between the two, and we'll highlight these so you can make an informed choice.

Betting with Trustly – One For the Future?
Perhaps like many people, our first experience of Trustly was from trying to top-up our PayPal account, and we were semi-forced to use the services of them. Having to log-in to our internet banking felt like a red flag, as it seemed strange, and it certainly felt like it took more effort than just using our debit card. In all honesty, the first attempt was abandoned while a google search was performed on both the company and the payment method. Knowing the company was legit and was used by such high-profile companies did reassure us.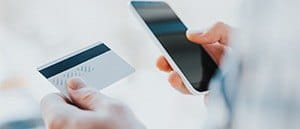 Very Safe
No need to sign up
Financial details not shared
eCograIBASLicensed by:
When we finally bit the bullet and used them, it was surprisingly easy and fast to use and wasn't much different to using other payment methods. The biggest problem with betting sites that accept Trustly is that they are so few and far between that a newcomer would probably spend a lot longer trying to find Trustly betting sites than actually using the product. We can see this changing in the future as in June 2019 they merged with Silicon Valley-based PayWithMyBank which is expected to increase the brand's global footprint.
Overall, it is simple, safe and fast to use and you can take advantage of new customer bonuses of, but due to the lack of Trustly gambling sites, we feel there are better options out there. You can find more payment methods at our homepage.
FAQ
We love hearing your feedback and suggestions for our site, and if you have any questions regarding the best Trustly betting sites or any sports gambling questions, you are welcome to drop us an email at info@bestbettingsites.com.
Do I need a specific internet browser to use Trustly?
This payment method is supported by the most used Internet browsers such as Internet Explorer, Chrome and Firefox and is compatible with all modern devices.