Imprint & Contact Information
Responsible for the content contained on this website is: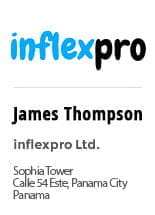 FAQ
Below I've collected a couple of questions that will hopefully spell out my experience and motivation for creating this website. Please have a read over and if you have any further questions I'd be happy to hear from you. Just send an email or use the contact form, both can be found at the bottom of this page.
1. What is Your Experience in the Sports Betting Industry?
Answer: Throughout my career, I have worked in the gambling industry in some capacity. I started working as a cashier for a large sports betting company, where my mathematical ability helped me quickly rise up through the ranks. After this, I worked for many years as an odds compiler, working to determine the bookmaker's odds for thousands of sporting events. This has naturally given me great experience into setting odds and spotting the best opportunities, but also vital experience into how online sportsbooks operate and also how to read the market. Both these things are equally vital to successful sports betting as understanding odds levels and I'm keen to share the secrets of success.
2. How Do I Know Whether a Bookmaker Is Reputable?
Answer: The UK has a relaxed attitude to sports betting but the regulation and laws surrounding it are very carefully designed. This means that all operators who advertise their business in the UK must have a licence from the UK Gambling Commission since changes to legislation were introduced. Even if an operator is based offshore, it must be licensed by the Gambling Commission. Always check the website for the proper licensing, which will ensure the operator is legitimate, or you can search for licence holders on the Gambling Commission's website. There are also many other signifiers for legitimacy. Many operators on this site are members of platforms which ensure integrity in sports betting, such as the ESSA and IBAS. Also, all reputable operators will support responsible gambling and have partnerships with organisations in this area. Look out for logos from organisations such as GamCare or Gamblers Anonymous on the platforms of sportsbooks.
3. How Did You Choose the Operators to Be Reviewed for This Site?
Answer: A whole wealth of research went into just choosing the operators for the site, before I even began reviewing them individually. There are so many quality online sportsbooks currently operating in the UK market, that I wanted to make sure I provided you with 10 of the best. With this in mind, I firstly ensured that all the operators were secure, fully licensed and had quality platforms for all of the sub-sections for this site, including in-play, bonus and mobile apps. If an operator met all this criteria, then I deemed them eligible for review. There were still too many to choose from, so I had to begin the comparisons early and cut the total number down to the 10 best to feature on this site.
You Can Contact Me Here:
Please feel free to send any questions or comments using the attached contact form. Alternatively, you can contact me at info@bestbettingsites.com.
It was my aim with this site to pass on some of my expert, insider knowledge, in as user-friendly and informative way as possible. Your suggestions and questions can help me improve these aspects of the website, so I look forward to hearing from you.