Our Comprehensive Sports Betting Glossary UK
The world of sports betting is multifaceted, taking in hundreds of different terms across many different sports. This is something that is constantly changing as betting develops and becomes more sophisticated. As a result, we realise that sports betting terms can be something rather complicated to get your head around – especially as there are so many! To help you understand everything that you need to know regarding the practice, we have compiled this exclusive sports betting glossary.
From Ante Post betting to placing a Yankee, we have absolutely everything covered here. Think of this as a broad yet still rather extensive guide. If you are looking for more specific guides when it comes to sports, please check out our football bet types guide, golf bet types guide and horse racing bet types guide. If you already know what you are looking for, use our navigation guide below to get there quicker!
Betting Glossary A to Z – Online Betting Terms Explained
A
Ante Post
To learn more about antepost betting, head on over to our horse racing glossary now.
Arbitrage
Usually involving large amounts of money, arbitrage betting is when you can achieve profit through betting no matter the outcome. Happening in a situation where all possible outcomes in an event add up to less than 100%, it guarantees income for the cleverest of bettors. This requires a lot of skill and multiple betting accounts. Be warned, if a bookmaker cottons on to this they will probably block you.
B
Banker
Get the full overview of banker bets on our horse racing glossary page.

Beard
Just like a beard can conceal somebody's true identity, a beard refers to somebody who uses somebody else to place bets on their behalf. They could either do this as they are banned from betting, a sportsman betting on themselves, trying to get around a betting limit or don't want their loved one to find out! In a lot of cases this is considered unethical.
Bet
A bet, if you don't already know, is the bread and butter of all sports betting. Basically, you wager your money against someone else's in order to try and achieve some profit. They give you odds for each outcome for an event and you can take it. You then get a return on your bet if it goes through, or you lose your money if it fails.
Example: "Manchester United are playing Chelsea. The bookmaker is offering odds of 5/2 for Manchester United to win, 2/1 for a draw and 1/1 for Chelsea to win. As a result, if you bet ten pounds you could win £25 for a Manchester United win, £20 for a draw and £10 for a Chelsea win."
Betting Exchange
A betting exchange, popularised by Betfair is a place where you can bet against the outcome of another player. The exchange then acts like a broker between the two punters, and the person who wins get both stakes. The exchange makes its money from a commission from each bet made.
Bookmaker
As modern betting is understood – not placing wages with your mates as to who can run the fastest – it relies on bookmakers in order to work. Possessing vast capital and amazing software, you can use bookmakers in order to profit from sports betting. This can be done both online and offline. To find out more, visit our main page now.
C
Cash Out
Cash out is a great feature that has risen in conjunction with the rise of live betting. What it does is, when your team is ahead but you don't feel like you will win, give you the opportunity to take a partial return on your potential winnings. Conversely it can also help you minimise your losses.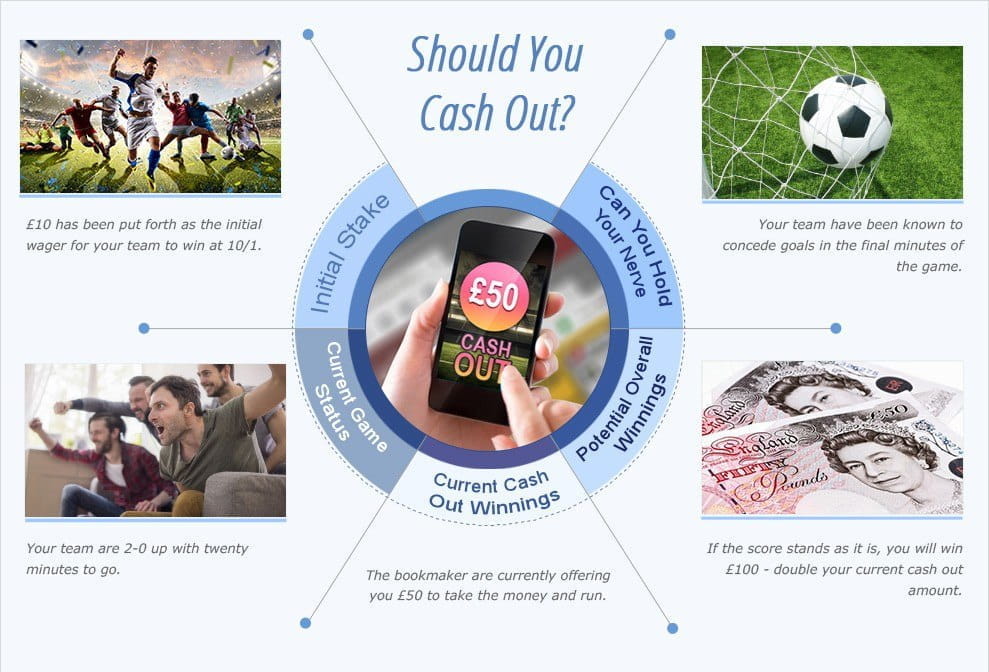 Chalk
Learn about the chalk exclusively on our unique horse racing glossary.
D
Doubles
Double betting is when you bet on two outcomes. In order to make a profit, both outcomes must come true. This is compared to a single, which is one bet, a triple, which is three bets, and a four-fold, which is four bets. It is considered a good way to combine two banker bets to increase profit.
Odds Levels
First Stake
Second Stake
Combined Odds
2/1
3/1
11/1
Potential Return from £5 Bet
£15
£20
£60
Double Chance
Double chance is a great thing if you don't know quite how a result is going to go. In football it means backing either team 1 or team 2 to win or draw, or against a draw at all. If you bet on the favourite however, this could mean extremely low odds.

Double Result
A double result is what happens when you bet on both the half-time result and the full-time result. Again mostly referring to football, it helps you to booster your odds by betting on a dramatic game.
Dutching
Dutching is a situation where you back up a favourable result by splitting it with the second most favourable result. It is mostly used in horse racing in order to back up a bet in order to help ensure a profit. Be warned though, this can be a slow way to make long term gains.
Example: "The first step is figuring out how much you want to bet. Say for example you decide to bet £100. Then figure out your first stake – usually a horse that has a history of winning, say at odds of 3/1. Then you can back another horse at odds of 5/1. Dutch the bet by putting £75 (potential profit £225) on bet one and £25 on bet two (potential profit £125). This way you will win £200 if bet 1 wins, and £25 if bet 2 wins. The idea is for the second bet to cover your first one!"

E
Edge
Basically speaking, having an edge is the same thing as having an advantage. It can refer to the bettor knowing more than the bookmaker, the bookmaker having the odds fixed in their favour (known as the house edge) or one team looking clearer to win than the other. Finding an edge is a big part of getting ahead in your bets.
Exposure
Exposure is known as the amount of money a bettor or bookmaker may lose on an event. Bookmakers try to limit this by limiting their bets and adjusting the odds levels. The bookie does this via buying more points – although this can also mean that they are spending more and can lose more!
F
Favourite
Get to know all about the favourite via our amazing horse racing glossary.
Form
Usually used in reference to horse racing, form refers to how well the selection has been performing. Recent form is with reference to the last few events, past form can be over a long time, and future form can be a speculation on how they will do in the future.
G
GamCare
GamCare is an organisation that was started by the British Government in 1997 in order to help people with gambling addiction. It works in prevention and treatment and is linked to every UK accredited casino and bookmaker around. If you think you might be addicted to gambling please take the time to visit the GamCare website.
Goliath
Get the full understanding of what a goliath is on our horse racing glossary page. We have also created a table explaining it below.
| Selection | Odds Level | No. of Bets | Type of Bet |
| --- | --- | --- | --- |
| Winner | 1/1 | 28 | Double |
| Winner | 2/1 | 56 | Treble |
| Winner | 3/1 | 70 | Four-Fold |
| Winner | 4/1 | 56 | Five-Fold |
| Winner | 5/1 | 28 | Six-Fold |
| Winner | 6/1 | 8 | Seven-Fold |
| Winner | 7/1 | 1 | Eight-Fold |
H
Hedging
Hedging your bets is a good way to minimise risk, or in some cases, secure a profit. What it means is placing a series of different bets on different outcomes in order to guarantee a profit. This is particularly popular during in-play betting due to the way that odds change over time.
Example:"Say you bet £5 for Leicester to win the league at 5000-1, as they did back in 2016. Very near the end of the season you could hedge your initial £5 bet by backing another team, say Tottenham, at odds of 3/1. A £5000 bet on Tottenham would win you £15,000 and easily recoup the losses of the original Leicester stake. Do bear in mind it would eat £5,000 out of your initial winnings though!"
Heinz
If you want to learn about Heinz betting, check out our horse racing glossary now!
I
IBAS
IBAS is an acronym for the Independent Betting Adjudication Service, an independent auditing service who you can refer to if you have any betting dispute. Although most of the time most disputes can be resolved between you and the bookmaker, they are useful people to refer to if you reach a stalemate. Visit them now at the IBAS site!
L
Lay
To lay your bet is to bet against someone else winning. This can be done at a betting exchange, therefore letting you act as the broker. This means that you are cutting the odds of the bookmaker. Head to Betfair to take part in it now.
Lengthen
When odds lengthen the likelihood of it happening is presumed to be less possible. This can mean a higher return on a bet. The opposite of this is when the odds shorten and the potential return gets smaller.
Longshot
A longshot is somebody or something that nobody really believes will succeed, and usually has exceedingly large odds. Example would include Donald Trump winning the presidency after his first announcement to run (25-1), Greece to win the Euros 2004 (150/1) and Wings Of Eagles to win the Epsom Derby 2017 (40-1).
M
Match Betting
Match betting is a scheme whereby you guarantee income from bookmaker's free bonuses. Only available the first time you get a free bet when you sign up with a bookmaker, it is a great way to make large amounts of money. Read below for the prime example of how it works.
Example: "First of all you need to sign up to a bookmaker. We would recommend Coral, whereby a £5 bet is needed to claim the £20 bonus. Then look for a market where both outcomes of the event are evenly matched. Its better to see this in decimal to get an idea how it works. Lets say its West Ham to beat or draw against Stoke at odds of 2.80 while Stoke's odds of winning are at 3. You can bet £5 on West Ham to win or draw against Stoke with potential returns of £14 at Coral. You then similar odds for Stoke to win (in this case 3) at Betfair and bet £5 on it for a potential return of £15 at Betfair. In this case you could end up with the same amount of money or lose £1. However, what this does it give you £20 in free bets at Coral, whereby you can then do the same thing again, whereby any money that is matched is paid out thanks to the leftover money in your account from the matched bet."

Multiples
Multiples is simply another word for when you bet on more than one outcome which is combined into a bigger bet. This includes everything from a double (two bets) to a goliath (247).
N
Nap
Learn what nap means at our horse racing glossary!
Non-Runner
Get a fuller understanding of non-runners at our horse racing glossary!
O
Odds
Odds are a numerical expression that is used to express the pay-off you would be due from an initial stake. For example 3/1 odds would mean that a £5 bet is staked three times by the bookmaker thus resulting in a total profit of £15. It can also be expressed in decimal, whereby your return is your stake times the odds number, and American odds, where the odds are relative to a 100 unit base figure.
Odds On
We have defined odds on for you over at our horse racing glossary!
P
Parley
Check out our definition of parley over at our horse racing glossary. You can also take a look at the example below.
Example: "You bet on the winner on five horse racing matches all at odds of 5/1. If it comes through you could win £77,750. This is what makes it so enticing. If one horse does not run, that leg is void, therefore only taking your first four selections and winning you £12,590. As the odds are combined, the likelihood of this actually happening though is extremely small! "
Patent
Read the perfect definition of a patent bet over at our glossary.
| Outcome | Odds | Level | Type of Bet Selections | No of Bets |
| --- | --- | --- | --- | --- |
| Winner | 2/1 | Single | 1,2,3 | 3 |
| Winner | 3/1 | Double | 12,23,13 | 3 |
| Winner | 4/1 | Triple | 123 | 1 |
Permutations or Perms
We've got the full rundown on permutations or perms at our unique horse racing glossary.
Price
Price refers to how much a certain bet is worth. It is usually used in reference to horse racing betting, where it is known as a starting price – the price that a horse is just before it races instead of hours and days before the event.
Punter
A punter is somebody who places bets on an event in the hope of getting a return. If you are reading this guide, then you are probably a punter. It is otherwise known as a bettor.

R
Round Robin
A round robin is a three selection wager that consists of 10 bets. These are three doubles, one treble bet, and six bets consisting of three up and down single stake about pairs. One or more winning selections will guarantee a return. Ten bets of £10 at three outcomes at 2/1 could potentially return you £74.
Runner
This is a very simple concept. Referring to horse or greyhound racing, it merely means an animal that is taking place in a race. If it does then it is a runner.
S
Sharp
A sharp is somebody who knows all the angles, has a fair bit of disposable income, and can spot a good bet from a mile away. They are professional gamblers, who set their own odds, and try and find an edge over the bookie.

Special Bets
There are two meanings to the word specials. Firstly, there is the broader term, which refers to events you can bet on outside of the sports world. These can include TV Specials, Politics, and even novelty bets. In addition you can also have sports specials, which refer to bets within that sport that aren't considered to be your regular bets – like betting on a tennis player to break his racket.
| Television | Academy Awards | Politics | Lotto | Music | Miscellaneous |
| --- | --- | --- | --- | --- | --- |
| X Factor Winner | Best Picture | Referendum Results | Straight | Christmas No.1 | White Christmas |
| Strictly Come Dancing Winner | Best Actor | Election Specials | 1st Ball | Eurovision Song Contest | Nobel Prize |
| Dancing on Ice Winner | Best Actress | Date of Removal | 1st Ball Colour | Mercury Prize Winner | Royal Baby Name |
| Game of Thrones Leader | Best Director | No. of Seats | Bonus Ball | Grammy Winner | Turner Prize |
| Great British Bake Off Winner | Best Screenplay | Next Leader | Lowest Ball Drawn | Triple J Hottest 100 | Next James Bond |
Spread Betting
Spread betting refers to betting on the direction something will move in rather than on the outcome of an event. It can refer to where a market will move in a financial sense, and also applies to over and under bets. Therefore if you bet that a football game will be over 2.5 goals that is a spread bet as you are not betting on a particular outcome but that the amount of goals will be over a certain level.
Super Heinz
The definition of super heinz is available at our specific horse racing glossary.
T
Tic-tac
This refers to the traditional hand-signals that were so common back in the day at the horse racecourse. This is for bookmakers to communicate the odds of certain horses without letting the punter figure it out. Based in the tradition of cockney rhyming slang, it isn't so common now due to the rise of mobile technology. Nonetheless, many of the terms remain. For example, Burlington Bertie referring to 100-30.
Trebles
A treble is a three-selection bet where all three selections have to win in order to get a return. Say you back horse one at 2/1, horse two at 5/1 and horse three at 7/1, the combined winnings from a £5 bet would be £715.
Trixie
We have defined trixie for you over at our horse racing glossary.
U
Underdog
An underdog is somebody or a group of people who are generally expected to fail. Betting on them will give you much better odds than the favourite. It comes from the dog fighting, its first meaning "the beaten dog in a fight."
Example: "One of the famous famous underdog stories is Denmark winning Euro '92. They did not even properly qualify for the competition until Yugoslavia was disqualified due to civil war. With just a week's notice, they managed to get the team together and lift the trophy, even beating Germany in the final!"
UK Gambling Commission
The UK Gambling Commission is responsible for regulating all gambling that takes place in Great Britain. It is a governmental organisation that issues licenses to operators and investigates all illegal gambling. A bookmaker needs a UK gambling commission license in order to operate in the UK. To find out more, visit the UK Gambling Commission.
V
Value Bet
A value bet is one where the odds offered by the bookmaker are seen to represent a probability less than the one actually occurring. It is about doing your research whereby you can figure out that the actual odds of something happening are higher than that offered by the bookmaker. Once you place a value bet, you will have an edge over the bookmaker.
W
Wise Guy
A wise guy, otherwise known as a sharp, is somebody who probably knows more about gambling than you do. All things considered, he is basically a professional gambler.

Y
Yankee
Named after an American soldier who made a lot of money from a four selection wager, a yankee consists of 11 bets: six doubles, four trebles and one four fold accumulator. It has the potential to win the bettor a lot of money: 11 £1 bets at odds of 2/1 could win you £232.
Why Are Sports Betting Terms Important?
Sports betting terms are highly useful when it comes to the world of sports betting. They can help people to understand the types of bets they have used, understand the technical terms that are ingrained in the culture and know where to go if they have any betting problems. What we hope that these terms do is actually give you some ideas for the types of bets that you want to make, and also how to improve these bets. If this has inspired you to start betting today, why don't you take a look at our favourite bookmakers that we have included below?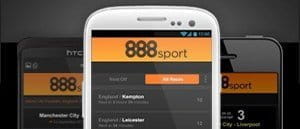 plenty of markets
great in-play offerings
daily promotions
ESSAIBAS
Licensed by:
Govt. of Gibraltar