A Complete List of All Betting Sites in Australia
It's an undisputed fact that Australians are the biggest sports bettors in the world. With such a big demand to cater to, we understand that the best way to appeal to Aussie bettors is by offering a guide to all Australian sportsbooks. With all betting sites in Australia at your fingertips, we're confident you will find the best offers.
All Australian Betting Sites in our Bookmaker List

Showing XX of Betting Sites

| Bookmaker | Betting Bonus | PayPal | Live Streaming | Cash Out | Rating | Website | T&C's |
| --- | --- | --- | --- | --- | --- | --- | --- |
| bet365 | N/A | Yes | Yes | Yes | 99/100 | www.bet365.com | Full T&Cs Apply! New customer offer. Please gamble responsibly. 18+ |
| Betfair | N/A | No | Yes | Yes | 98/100 | www.betfair.com | Full T&Cs Apply! New customer offer. Please gamble responsibly. 18+ |
| Unibet | N/A | Yes | Yes | Yes | 97/100 | www.unibet.com | Full T&Cs Apply! New customer offer. Please gamble responsibly. 18+ |
While we've listed the full list of bookies here, you can also head to a dedicated page that explores only the best Australian betting sites as discovered through our strict testing process. We assure you that each and every site has been reviewed by an online betting expert to guarantee that you sign up with a secure, fair, fun and fresh operator.
All Australia's Bookies: Fully Legal and Licensed
To ensure that our readers are only gambling with legal and safe betting sites, all of the sites in our sportsbook list have been licensed by an official Australian gaming regulator. This guarantees that operators meet minimum fairness standards, have encrypted platforms and will payout your winnings.
By providing a comprehensive list that has been approved by Australia's gaming authorities, you won't need to be confused about whether or not you're signing up with a legal site. This peace of mind is essential to enjoying your sports betting, and will protect you against any offshore betting sites.
The Top 10 Best Reviewed Aussie Bookies
While there are plenty of decent Australian bookmakers to sign up to, why not sign up to the best? Below, we've recommended the 10 best Australian betting sites from the all bookmakers list and arranged them according to the categories that appeal most to online punters.
Our Top 10 Betting Sites List by Category:
How to Pick Your Bookie from the Full Australian Bookmakers List
When we review all bookmakers, we use standard criteria that efficiently and effectively reveals whether a site excels. These include the bonus amounts on offer, the mobile gambling platforms, the payment methods and more. To demonstrate why these are important, you will find some descriptions of these main grading categories below.
The Bonuses and Promotions
While it is illegal in Australia for betting sites to offer new player welcome bonuses, sites can offer promotions to existing players. These can come in the form of free bets, odds boost, cash backs and more. Just be sure to check the terms of the best betting bonuses before you claim to guarantee that they will suit your playing style.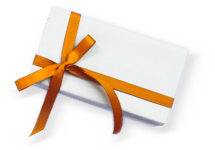 Mobile Betting Apps
Nowaday, all the best Aussie bookies offer top mobile betting platforms so that you can easily wager while on the go. The best apps and mobile sites will offer easy-to-navigate platforms, clear categorisation of markets and odds, a streamlined betting slip and comprehensive account and wallet controls.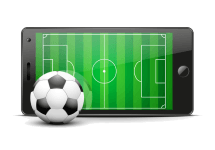 The Available Payment Methods
There are a large amount of betting site payment methods accepted at Australian bookmakers to ensure that all kinds of players can be catered to. This includes top e-Wallets such as PayPal, Skrill and Neteller, bank transfers and credit cards. It's essential for sites to offer fast deposit and withdrawals, varied limits and low fees in order to be a best bookie contender.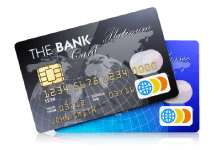 Live Sports Streaming
Several bookmakers now offer live streaming of a variety of sporting events. These are a major perk that boosts the excitement of live betting in particular. In Australia, it's possible to find live streams of AFL games, cricket, golf and soccer among many other popular sports.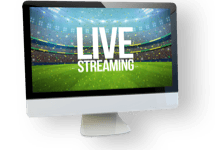 Early Cashout
Early cashouts have revolutionised the online sports betting market, and we believe that all bookmakers should offer it. This is a great option that can help you reduce any losses or guarantee payouts depending on how your bet is coming in and can usually be made up to the last quarter of a game.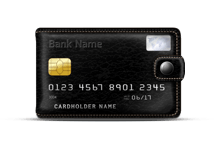 While the above categories are some of the most important elements that we check when grading a bookmaker, they still only make up a small part of the considerations of our reviews. Hours of in-depth research and trialling of these platforms go into our reviews to guarantee that the user-experience offered is up to scratch.
Additional Testing Criteria
For most players, the kinds of markets that they can bet on and the fairness of the odds on offer are essential factors that are considered when deciding on a bookie. All of the sites on our Australia bookie list have been checked for these, as well as other essential grading criteria such as customer support and trustworthiness.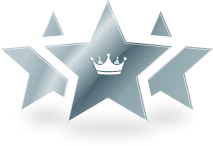 The following points are essential criteria:
Sports and Markets
Competitive Odds Levels
Web Platform
Customer Support
Live Betting Options
Official Licensing
Security Features
Bonus Features
The Sport Categories and Markets
There are several sports that you are guaranteed to find on offer at all betting sites in Australia. However, this doesn't mean that all sites perform as well when it comes to providing these options. Some may offer plenty more leagues and markets, while others may offer lower margins and higher odds. Below are some of the most popular sports available at Aussie bookies.
In our reviews, each category is marked on a rating out of 10 and the scores tallied up at the end to reveal its overall performance. Some elements are more important than others, with things like odds holding a lot of weight. To calculate odds, we use our betting calculator process which you can easily learn to help make your own judgments too.
The Benefits of Registering at All Bookies
Have you ever considered signing up to multiple betting sites? Theoretically, you could sign up to all bookmakers listed on this page. There are plenty of perks to having a number of betting site accounts, and there's nothing stopping you from doing it. Some of the advantages are as follows: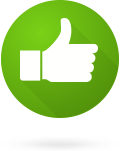 Get the best bonuses and promotions to boost your bets
Find the top odds for pre-match and in-play betting markets
Enjoy a broad selection of every available sport event and league in Australia
Always have the option to live stream sports
Try the matched betting strategy to boost your profits from promotions
As the above covers, holding multiple accounts with all bookmakers in Australia ensures that you will always be able to find the best odds, promotions and sports markets. You can always use the matched betting strategy, which is a technique that allows you to profit off exclusive bookmaker offers.
Quality vs Quantity
Often, sports bettors feel that it's best to sign up with a bookmaker that offers the largest quantity of sports, markets and other betting options. While this is important, it is in fact more beneficial to join a sign with better quality offerings. The top sites on our bookmaker list offer both quality and quantity, but this isn't always easy to find.
Famous Bookmakers That Are No Longer in Operation
If you've been betting online for a while, there's a chance that you've seen several operators come and go. This is just like any business, with reasons for closure ranging from bankruptcy, shutdown due to regulation breaches, mergers with other betting sites or acquisitions. Some of the following sites are those that won't be found available on any modern betting sites list.
Bookmakers to Avoid
There is no reason to play at an operator without a license. If a site has not been approved by a local gambling regulator, then it indicates that it does not care about creating a legal gambling environment and is therefore untrustworthy. Below are some blacklisted bookies that you should avoid at all costs.
Although not all sportsbooks without Australian licenses are guaranteed to be scams, they may have reputations for slow payouts, unfair odds, irresponsible gambling practices and much more. The smartest thing to do is join a site that is legal in Australia — these bookies are always of a higher quality anyway.
Why Players Self-Exclude or Block Betting Sites
There are several reasons why players may wish to self-exclude or block betting sites. Self-exclusion is the process of adding your name to a site register that will prevent you from creating an account or accessing your account. This is an effective method to minimize the harms of problem gambling.
While there is no organization in Australia that currently takes care of self-exclusion, we recommend the services of other gambling help agencies like Gambling Help Online. You can also use tools to block yourself from certain bookie sites, or block others who use your device or internet connections to access these sites.
How to Self Exclude Yourself from Gambling Sites
All licensed operators in Australia must offer players the chance to self-exclude from their websites or offer alternative self-restriction tools like loss-limitations and time limits. These self-exclusion periods are hard to back out of and can be imposed for between 6 months and 5 years.
Below, we've explained the self-exclusion GamStop tool that has been rolled out in the UK. While this is yet to be unveiled in Australia, it is similar to other tools offered in the country.

GamStop
GamStop was introduced in the United Kingdom as a way for players to limit their gambling behaviour. Players can choose to self-exclude from all gambling sites in a free and simple registration process. It is now a legal requirement that all sites licensed in the UK include GamStop features.
Blocking Specific Betting Sites
If you want to add an extra safeguard to prevent any chances of gambling with all betting sites, there are several tools that you can use to block websites. These can be used on all kinds of devices, including PCs and mobiles, and are particularly useful if you want to limit a problem gambler or underage person in your household from betting online.
PC Website Blocking Tools
There are several applications that can be used to limit your online betting activity. These all range in prices, though each is effective in their own way at limiting access to gambling sites. You can find important details about the best of these Australian PC blocking tools below.
Net Nanny
Although Net Nanny was designed for parents to monitor and control their children's online activity, it is also useful for adults wanting to avoid certain websites. You can even use the tool to limit your online time. Net Nanny changes annual fees and has different plans to suit everyone.
CYBERsitter
CYBERsitter is a website blocking tool that has been trusted for decades. Although the software only works on Internet Explorer browsers and its features are relatively bare, it should achieve all of your web-blocking needs with ease. It's worth mentioning that the software is completely free.
GamBlock
GamBlock is a website blocking tool that specifically targets gambling websites. This is an extremely useful site for problem gamblers, as it doesn't require you to manually enter the URLs of every gambling site. This software uses constantly-evolving technology and user-feedback to block new gambling sites and software.
Betfilter
Betfilter is one of the best-selling gambling blockers on the market. It is supported on Windows, Macs and both Android and iPhone devices, making it one of the most versatile blocking tools. One of the biggest perks is that removing the software before your chosen exclusion period is essentially impossible, so players will not be able to give in to any temptations.
Phone Apps for Website Blocking
As more players are choosing to gamble on their mobile devices, it also means that those struggling with keeping their betting habits under control have additional temptations. Fortunately, there are several high-quality mobile apps for limiting mobile online gambling use, such as these great options below.
Qustodio
Qustodio is a similar website control app that is similar to Net Nanny but built with a particular focus on limiting tablet and smartphone behaviour. Similarly, you are able to limit screen time and prevent the access of individual sites or site categories. One of these site categories are betting sites, which can be filtered out with the click of a button in the platform dashboard.
Gamban
Gamban is perhaps one of the most reliable tools for blocking mobile gambling in particular. The app is compatible with iOS, Android and Windows devices, and works to filter out both gambling websites and apps. The app has won several major gambling industry awards and is trusted by thousands of players around the world.
Important Australian Responsible Gambling Organizations
There are several responsible gambling organizations in Australia that licensed betting sites must collaborate with in order to provide a safer gambling environment. Their services range from providing counselling to gamblers and their loved ones, to offering guidance and support. Below, we've provided some descriptions of each organisation.
Gambling Help Online
Gambling Help Online Gambling Help Online is Australia's primary gambling help service, and you will find that most Aussie betting sites provide links to this site. The site offers 24/7 support through live chats, phone lines and forums as well as advice and tips through guides. Gambling Help Online is funded by all Australian states and the federal government.
| | |
| --- | --- |
| Organization Name | Gambling Help Online |
| Founded | 2007 |
| Headquarter | n/a |
| Function | Gambling Addiction Support |
| Website | www.gamblinghelponline.org.au |
| Contact | info@gamblinghelponline.org |
Gamblers Anonymous
Gamblers AnonymousGamblers Anonymous is a global organization that is run by a fellowship of former gambling addicts, counsellors and others affected by problem gambling. These support groups are located all over the country and provide free local meetings to anyone. Gamblers Anonymous is trusted all over due to its discretion and empathetic approach to harm minimisation.
| | |
| --- | --- |
| Organisation | Gamblers Anonymous |
| Founded | 1957 |
| Headquarter | All Over Australia |
| Function | Gambling Support Groups |
| Website | www.gaaustralia.org.au |
| Contact | ga_nsw@hotmail.com |
LifeLine
LifeLineLifeLine is an Australian crisis centre that has existed since 1963. The organisation helps those suffering from mental health issues or addiction to find support and peace. LifeLine offers a 24/7 crisis hotline and is aided by the help of volunteers across Australia. It is committed to offering sound advice with a judgment-free and compassionate approach.
| | |
| --- | --- |
| Organisation | LifeLine Australia |
| Founded | 1963 |
| Headquarter | Postal Address PO Box R1084, ROYAL EXCHANGE NSW 1225 |
| Function | Gambling Support Group |
| Website | www.lifeline.org.au |
| Contact Number | 13 11 14 |
ReachOut
ReachOutReachOut is a mental health organisation that is dedicated to helping those who are 25 years old or younger. The site offers guidance to young problem gamblers as well as forums for those wishing to connect with others with similar issues. These are safe, anonymous, and supportive spaces and a great place to start on a road to recovery.
| | |
| --- | --- |
| Organisation | ReachOut |
| Founded | 2008 |
| Headquarter | Level 2, 35 Saunders Street Pyrmont NSW 2009 |
| Function | Youth Mental Health Service |
| Website | au.reachout.com |
| Contact | info@reachout.com |
Conclusion
This page includes a full list of all betting sites in Australia and is regularly updated to include the newest sportsbooks. For this reason, it should be an essential stop for all Aussie bettors, as you are guaranteed to always find the best offers. Every sites is safe and authorized by a online gaming regulator such as Northern Territory Racing Commission.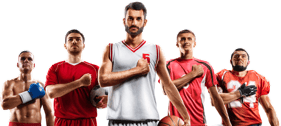 bet365
Australia's top-rated sportsbook!
Above, we have provided a link to Australia's top-performing betting site according to our fool-proof grading criteria. This trusted operator has earned pole position on our list of betting sites due to its competitive odds, top sports markets, beautiful web platform and special live betting and live streaming features.
Commonly Asked Questions
We've covered a lot of ground in this list of Australian betting sites. It would make sense, then, if you still have any more questions about the online sports betting market in the country. Below, we've answered frequently asked questions about the industry so you can be sure that you choose the best legal site.
👌 Is this really a list of all betting sites in Australia?
Yes, we have included all Australian betting sites  on this page that has been authorized by an official local gambling regulator. Having an overview of all betting sites that are available can help you make a decision about what site suits your needs most.
❓ How do I know which bookmaker from the list is the best?
To ensure that the highlighted sites on this page were the best, we used custom grading criteria  that took into account the most important features of sportsbooks. These include everything from the markets and odds to the payment methods and licensing information. We guarantee that every site has been tested by an expert reviewer to ensure our recommendations are accurate and fair.
🏆 Can I register at multiple betting sites?
Not only are you allowed to register at multiple betting sites, we recommend you join plenty of sportsbooks. There are plenty of benefits to creating multiple accounts  ranging from increasing your betting possibilities, having better access to great promotions and having the best pick for odds.
🛡️ How do I know that gambling sites are safe?
All licensed bookmakers collaborate with responsible gambling organizations  to guarantee that they do not target vulnerable players. This requires sites to include self-exclusion tools and other useful features to limit gambling activity. No matter where you are located in Australia, you are always eligible to receive free, compassionate and confidential support.
⚖️ Should I gamble with unlicensed betting sites?
There is no reason to gamble with offshore bookmakers that have not earned a license. Not only would doing this be against the law, but there is no guarantee that these untrustworthy sites  are encrypted, fair or will pay out your winnings. In any case, these sites are always much worse quality than lower sites, so do yourself a favour and avoid unlicensed bookies.