MMA refers to mixed martial arts and is a sport that allows a variety of full contact fighting techniques in a single match. MMA is also commonly referred to as Ultimate Fighting and first popularized in the United States when it was brought from Brazil in 1993. Sine the term mixed martial arts was coined for the competition in 1995, the sport has rapidly increased in popularity on pay per view – exceeding that of both boxing and professional wrestling. MMA betting has increased in popularity along with the increased interest in the sport. The best MMA betting sites offer statistics and picks to help you research fighters and choose money lines that make the most sense to you. They also provide large wagering limits for high roller MMA bettors.
Also, check out our ratings of UFC betting sites. We plan to add other leagues soon.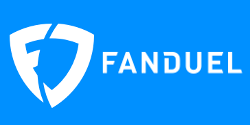 MMA Online Betting Information
There are a variety of reasons that people choose to bet on MMA fighters. First of all, betting on mixed martial arts is considered to be relatively easy when compared to other sports. With only one competitor, your research is limited to only a single fighter – making it a very lucrative betting option. Many online bettors choose MMA because they are enthusiastic about the sport and want to know more while making money. Learning about all of the different fighters and their strengths/weaknesses can make you a powerhouse of knowledge during each event. Finally, many players choose the best MMA betting sites to wager on events so that they can more thoroughly enjoy the sport.
For the most part, the best MMA betting sites mainly offer money lines on each mixed martial art event. This means that you are simply wagering on which fighter will win the event. For example, the best MMA betting site might offer +135 odds on fighter A and -220 odds on fighter B. Should you place a $1.00 wager on fighter A and he wins, you will win an additional $1.35. On the other hand, placing a wager on fighter B would require $2.20 to win $1.00. Fighter B is the favorite to win the event will fighter A is the underdog. By doing research on Fighter B, you might find that, in 10 fights, he would likely win 8. At -220 odds, you would find that you have about a 20% advantage if your research is correct. This would make placing a large wager on fighter B a wise bet.
Attributes Of The Best MMA Betting Sites
Along with attributes such as allowing large deposits and wagers, the best MMA betting sites will feature good functionality in bankroll management and record keeping. Most MMA bettors will place wagers all year on different MMA events in order to make a profit over the long run. With good record keeping capabilities, making a profit on MMA betting can be made much easier. The best MMA betting sites will also offer the maximum amount of money line wagers on both male and female fights throughout the year. They may also provide multiple money line options based on he specific fighting styles of each fighter.
Bets have been made on MMA fights since their first appearance in the Olympics of 648 B.C. in Greece. However, online betting on MMA events was not popularized until it appeared in America and was televised beginning in 1995. Many bettors choose the best MMA betting sites in order to get the most out of the sport in which they are interested and learn more about each fighter. The best MMA betting sites offer money lines of every event during the year and allow large wagers on each of these events to accommodate high roller players.
Types of Bets and Wagers Offered on Mixed Martial Arts Events
The mechanics of betting on MMA online are the same as for any other sport. If you already know how to bet on football or any other sport, you already have everything you need to jump right in. If not, just read on to learn everything you need to know about the most common types of MMA wagers.
Match-Up Betting
Match-ups are simple "pick the winner" bets. Your bookmaker presents you with Fighter A, Fighter B and the payout odds for both. Your only job is to predict the winner. You get paid if your prediction ends up being correct.
The odds are adjusted for each fighter to account for perceived differences in skill. For example, betting on the current champion will usually result in less winnings while backing on the yet-to-be-proven challenger results in bigger winnings. The bookmakers adjust the odds in this manner to make both fighters equally worth betting on. If the oddsmaker simply offered even money odds on every fight, people would rush in to back the "better" fighter every time.
In a past matchup between Johny Hendricks and Stephen Thompson, one betting site was offering 4/11 (or -275) on Hendricks and 9/4 (or +225) on Thompson. Hendricks was the fan pick thanks to his strong record while Thompson was still relatively unknown. A £100 wager on each fighter at those odds would have returned:
Hendricks: Bet £100 at 4/11 returns £136
Thompson: Bet £100 at 9/4 returns £325
Total Rounds
MMA matches are typically scheduled for three 5-minute rounds in non-title fights and five 5-minute rounds in title fights and main event matches. A bet on the total rounds essentially lets you pick whether you think the fight is likely to end early or if it is more likely to go the distance.
The bookmakers pick a total and your goal is to predict whether the fight will end in fewer rounds than the total or if the match will end at some time beyond the total.
For example, the bookmakers set the total at 2.5 rounds in a recent title match with even money odds on both sides. If you thought the fight would be over in 2.5 rounds or less, you would pick "the under" and get paid even money if the fight ended early. If you thought the fight was likely to last longer, you would pick "the over" and get paid if the fight is still going after 2.5 rounds have passed.
Round Betting
Round betting is where you pick the winner and the exact round the fight ends. For example, you might decide to pick Conor McGregor to win in the first round. You pick "Conor McGregor: Round 1" and then get paid if he does indeed finish the fight in round 1.
A normal round-betting wager looks something like this:
Holly Holm Round 1: 4/1
Miesha Tate Round 1: 12/1
Holly Holm Round 2: 6/1
Miesha Tate Round 2: 22/1
What you're seeing here are the various outcomes and the odds the betting site is offering on each one. In this one, a wager on Miesha Tate winning in the second round would pay 22-to-1 on your money. If you are confident in your fight predictions, a bet on the fighter _and_ the round is a great way to boost your payout.
Method of Victory
As the name implies, this wager has you pick both the winner _and_ the method of victory. Is one of the fighters a submission ace? Well, you can pick him to win by submission and get paid if that is exactly how the fight ends. Method of victory wagers offer higher payouts than straight up bets on the winner because you need to get two things correct: the winner and the method.
Sometimes the methods of victory are lumped together and other times every single possible combination is an individual bet. What I mean by "lumped together" is that you might see a wager that looks like this:
Roy Nelson by KO, TKO, Disqualification or Submission
Royal Nelson by Decision or Technical Decision
Jared Rosholt by KO, TKO, Disqualification or Submission
Jared Rosholt by Decision or Technical Decision
Draw
In the above example, there are basically two outcomes for each fighter: finish it early or win the decision. The specific _ways_ to finish (submission/KO/etc.) are all lumped together. It doesn't matter how he finishes the fight as long as he does.
Meanwhile, a wager at a different bookmaker might break it down to even more specific outcomes like this:
Roy Nelson by KO or TKO
Roy Nelson by Submission
Roy Nelson by Decision
Etc.
Picking a more specific outcome is obviously more difficult so the payouts tend to be greater. Likewise, it is easier to make the right prediction when multiple outcomes are grouped together so those pay a little less. In both cases, betting on the method of victory still pays more than simply picking the winner.
MMA Props
Proposition wagers are found in all sports and basically cover everything that isn't related to picking the winner. MMA betting isn't very developed compared to the situation for more popular sports so you won't find a whole lot of MMA props. One prop in particular that you might find in time is the simple "will the fight go the distance wager." This one is similar to picking the round total but is worded slightly differently.
If you think the fight will go the distance, you pick "yes" and book your bet. If you think someone is going to get knocked out or tapped out, you would pick "no." Some fights are given even money odds on both outcomes while other fights (such as a fight between two standup brawlers) might have the "no" option pay less because they see it so likely that it will end early.
Major MMA Promotions
The UFC is the undisputed champion in the world of mixed martial arts promotions, but it is far from the only game in town. MMA is a competitive business model and there are plenty of up-and-coming promotions that would love to displace the UFC as the heavyweight champ of unarmed combat.
Ultimate Fighting Championship (UFC)
Website: UFC.com Twitter: @UFC
If mixed martial arts were football, the UFC would be the NFL. This is the top promotion in all of MMA and represents the highest level of competition for a fighter. If you're a young fighter and working your way up through various regional organizations, your goal is probably to get one of those coveted UFC contracts. This is where the biggest stars make their names and make their millions (hopefully).
The first ever UFC event was hosted in Denver, Colorado way back in 1993. Back in those days, there were no weight classes, no gloves and no rules except for two:
In those early UFC events, we saw kicks to downed opponents that resulted in teeth flying out into the crowd. We saw a little man named Royce Gracie grab an opponent by the hair with one hand and punch him in the face with the other. We saw little men choke big men unconscious. We saw big men pick little men up and slam them back down like rag dolls.
It's hard to fully appreciate how much the UFC changed America's view on fighting unless you were there to see it. Back in those days, "martial arts" were represented by ninjas, fancy flying kicks and mystic masters teaching "wax on, wax off" techniques to their apprentices. The first few UFC events completely changed the way many of us had previously viewed one on one combat.
The UFC has matured since those early days and now implements rules designed for fighter safety. Competitors must now wear those trademark fingerless gloves and they cannot kick a guy in the head if he's on the ground. We also have weight classes and a whole generation of up-and-coming fighters who have given up on the mystical, traditional martial arts to embrace the grind of boxing, wrestling, judo, muay thai and Brazilian jiu jitsu.
The UFC is such a dominant force that it is practically synonymous with mixed martial arts in general. A long-running gag among MMA fans is the famous "I train UFC bro!" that plays right into the confusion between UFC vs. MMA. If you're still confused, just remember this:
Mixed martial arts is a sport; UFC is a promotional company within that sport.
MMA betting sites focus the vast majority of their focus on the UFC. If you see a mixed martial arts market offered by a bookmaker, there is roughly a 95% chance it involves a fight in the UFC. If you were to choose just one organization to follow for MMA betting, you would be wise to pick the Ultimate Fighting Championship. It's just that popular.
For your viewing pleasure:
Bellator MMA
Website: Bellator.Spike.com Twitter: @BellatorMMA
Viacom-owned Bellator is the UFC's biggest competitor in the MMA game. Bellator is backed by people with deep pockets who have been known to poach UFC fighters with promises of big pay and a better shot at winning a title. Some of the bigger names that have fought under the Bellator banner include: Benson Henderson, Cheick Kongo, Ken Shamrock, Tito Ortiz and Royce Gracie.
Bellator doesn't command the same prestige as the UFC, but they always put on a good show and are not afraid to put together colorful matches. For example, they once took YouTube sensation Kimbo Slice and paired him up in a fight against MMA legend Ken Shamrock. They don't mind taking risks and challenging the UFC for fighter contracts. Bellator fighters aren't at the absolute top of the food chain, but they are darn close.
Bellator has hosted pay-per-view events in the past, but you can usually catch their fights live on Spike TV in the US. Live events are hosted around the country and serve as a nice alternative if the UFC isn't planning on stopping in your neck of the woods any time soon. Having been to a few Bellator events myself, I can tell you they are a ton of fun and always worth a watch.
World Series of Fighting (WSOF)
Website: WSOF.com Twitter: @MMAWorldSeries
The World Series of Fighting is another Las Vegas-based promotion competing with Bellator and UFC for fighters, press and TV contracts. The WSOF has put on pay-per-view events in the past, but seems more intent on keeping its television deals in place on major networks in the US, Canada and Brazil.
One of the more memorable fights to come from WSOF in recent years was a matchup between Brazilian leg lock extraordinaire Rousimar Palhares and Jake Shields. Both are former UFC fighters, but Palhares was booted from the UFC after developing a reputation for holding onto submissions too long after the opponent had tapped out. Questionable antics in that fight led WSOF to also show Palhares the door.
You can catch WSOF events on live television on the NBC Sports Network in the US, TSN2 in Canada and Esporte Interativo in Brazil.
Titan Fighting Championship (Titan FC)
Website: TitanFighting.com Twitter: @TitanFighting
Titan Fighting Championship is the closest thing the UFC has to an official feeder league. The organization started as an independent promotion in Kansas City and eventually grew to host events around the country. Titan FC almost disappeared into obscurity after another promotion bought it out, but Titan FC was brought back with a different philosophy: instead of competing against the UFC, Titan FC would try to develop a positive relationship with the company.
As such, Titan FC events now air on the UFC's Fight Pass. All fighters under Titan FC contracts can break the contract at any time if Dana White calls and offers them a UFC contract. Furthermore, Titan FC serves as a place for UFC fighters who have hit a rough patch to come down and try to fight their way back into the UFC.
Maximum Fighting Championship (MFC)
Twitter: @MaximumFighting
The Maximum Fighting Championship was the biggest MMA promotion in Canada. They have held 41 events to date and even secured broadcast contracts with TSN2, The Fight Network and AXS TV. They haven't held an event since 2014 but remain active on Twitter and Facebook to this day.
BAMMA
Website: BAMMA.com Twitter: @BAMMA
BAMMA is based out of the United Kingdom and serves as the largest promotion in Europe. The organization signs fighters from all over Europe, but is definitely the go-to place for the UK's top prospects. BAMMA is now televised in the UK, US, Russia, Canada, Latin America and parts of Africa. BAMMA evens frequently reaches a live audience of nearly 1 million in the UK alone.
Invicta Fighting Championship (Invicta FC)
Website: InvictaFC.com Twitter: @InvictaFights
Invicta FC stands out from all other fight promotions in one key area. It is the only organization that promotes women's fights exclusively. When Strikeforce was bought out by UFC's parent company, the Strikeforce women scrambled to find an alternative because the UFC had nothing to do with women's fights at the time.
Shannon Knapp formed the organization and began hosting bouts out of Kansas City, Kansas. The organization saw great success for female fighters and eventually reached a deal with the UFC to stream its fights on Fight Pass. Some of the bigger names in today's women's MMA game have their roots in Invicta. Just a few examples include Cristiane "Cyborg" Justino, Liz Carmouche, Jessica Penne, Shayna Baszler, Sara McMann, Cat Zingano and Michelle Waterson.
ONE Championship (formerly ONE FC)
Website: OneFC.com Twitter: @ONEFCMMA
One Championship is Asia's biggest MMA promotion by a wide margin. This organization is home to an international stable of fighters, but is also chock-full of high caliber Asian fighters. Some of the noteworthy fighters signed to One Championship include Shinya Aoki (his highlights reel is just incredible) and Ben Askren.
Cage Warriors Fighting Championship
Website: CageWarriors.com
Twitter: @CageWarriors
CageWarriors is another major European promotion based out of London. The company dates back to 2001 and has since signed broadcasting deals in the UK, Ireland, US, Canada, Portugal, Turkey, Angola, Mozambique, South Africa, Poland and Sweden. Some of the most well-known names to emerge from Cage Warriors include Conor McGregor, Michael Bisping and Joe Duffy.