Online sports betting sites are a popular way for sports fans and enthusiasts to add an extra level of excitement to watching a live event. The best online sports betting sites offer a variety of wagers for bettors to place on any given match. Our mission in this section is to help punters find the perfect online bookmaker. To start wagering online right away – simply choose one of the reputable sites listed below.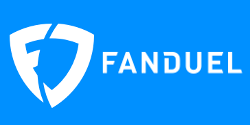 Every diehard fan has a sport they love the most. If that sounds like you, we have a series of top-lists that rank the best sports betting sites for each specific sport.
For those of you who like to follow multiple sports, we also have a list of the best sports betting sites for all-around sports options. Those that are listed above offer a wide variety of markets in-depth coverage.
Sports Specific Top Lists
These pages are intended for those looking for a recommendation pertaining to a single sport or specific event. The sports betting websites listed on each page are ranked on factors specific to that market.
Finding the best online sportsbooks for each sport is no easy task. The online sports betting community is fairly close-knit. In order to find which oddsmakers are truly are the best for each sport, we visit forums, talk to real sports bettors, and conduct our own in-depth research. We also keep lines of communication open with all trusted operators. With that information, we are able to find which options are generally considered the best.
While collecting data, we also make sure to note which bookies are trusted and which are not. We only recommend safe sports betting sites here because we work hard to earn and keep the trust of our readers. On top of that, there's just no sense in playing at a shady operator if your money isn't safe. There are enough reputable companies out there that we can pick and choose between them.
We've made top-lists for just about every sport in the world so feel free to visit any of these pages. A lot of research has gone into coming up with these lists and we are confident that the sports betting sites recommended on each page truly are the best.
How to Signup and Place Wagers
Once you've chosen a sports betting site, the first step to placing a wager is to sign up for an account. The signup process is quick and asks only a few simple questions. The next step is to fund your account with real money using one of the deposit methods provided.
In any category, you'll see a selection of several upcoming games to choose from, usually displayed with odds and types of wagers offered.
Many websites have live or "in game" online betting opportunities that have a whole other type of specialized wagers associated with live betting sites.
Qualities Top Bookmakers Share
With hundreds of choices, picking the right sports betting website is like finding a needle in a haystack. The top brands all have a few attributes in common with one another including good reputations, high levels of security, easy banking options, and helpful customer support. Bettors Available bonus offers and VIP promotions should also be considered.