UseMyFunds is an easy-to-use deposit method that facilitates payment to merchants and betting sites using your bank's online bill pay technology. What makes this service unique is that it processes instant, secure payments without requiring you to sign up for some third party e-wallet account.
No credit card information or complicated sign up processes are required. The only things you need are an account at a supported bank (more on that below) and a little money. UseMyFunds will take care of the rest and have you in the game in no time.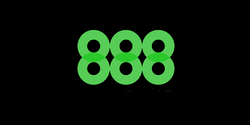 How It Works
You don't have to do anything special to make a deposit at any UseMyFunds betting site. If it is an accepted method where you play, you'll see the option inside the cashier's area at your site. Select UseMyFunds, enter a deposit amount, select your bank from the list and then confirm the deposit.
UseMyFunds verifies payments by having you log in to your existing online banking account. The cool thing here is that you don't have to give your login information to anyone else. When you go to confirm your deposit, a new window opens and directs you to a page hosted on your bank's website. Just log in there like you normally would if you wanted to check your account balance. Doing so confirms the payment and the bank authorizes the transaction.
The funds are released as soon as you confirm the deposit and your betting site should make them available to you immediately. There's no need to wait for the deposit to "clear" or work its way through the system.
Is UseMyFunds safe?
Yes. UseMyFunds has been processing online payments since 2002. Furthermore, neither UseMyFunds nor any betting site ever see your banking information. All payments are confirmed by logging in to a page on your bank's website. It is your bank that actually sends the money; UseMyFunds never takes possession of your cash.
Supported Banks
Here's the only downside: UseMyFunds only works at supported banks. If your bank isn't supported, you can't use it. The good news is that UseMyFunds is already prominent in 55 countries and is available to 1.6 billion potential customers.
You will need to visit the UseMyFunds website here to see an exact list of banks, but below you will see a list of countries in which UseMyFunds is available. If you see your country below, there is a good chance you can use this payment method.
| | | | | |
| --- | --- | --- | --- | --- |
| Canada | Algeria | Australia | Austria | Bahrain |
| Belgium | Bosnia | Brazil | Bulgaria | Cameroon |
| Colombia | Costa Rica | Croatia | Czech Republic | Egypt |
| Estonia | France | Germany | Ghana | Hungary |
| India | Iraq | Italy | Jordan | Kuwait |
| Latvia | Lebanon | Libya | Lithuania | Mexico |
| Morocco | Netherlands | Nigeria | Oman | Palestine |
| Panama | Peru | Philippines | Poland | Qatar |
| Romania | Saudi Arabia | Serbia | Slovakia | Slovenia |
| South Africa | Spain | Sweden | Switzerland | Tunisia |
| Turkey | United Arab Emirates | United Kingdom | United States of America | Yemen |
Can I receive withdrawals via UseMyFunds?
Currently, only Canadian bank account holders can receive withdrawals through UseMyFunds. If you do have a bank account in Canada AND it does not offer an online bill pay service, you can sign up for pre-authorized debits (PADs) to make payments and receive withdrawals.
If you would like to receive payouts to your Canadian bank account, visit this page to sign up for a UseMyServices buyer account. Next, log in to your UseMyServices account and download the PAD forms. Complete the forms and then submit them to the support team by e-mail, fax or regular mail.
Next, UseMyServices will credit your bank account with two small deposits. Check your bank statement and then log back in to verify each amount. This confirms that you are truly the account holder. After you have verified ownership, you can receive payouts directly to your bank account.
Those of you who bank elsewhere will have to choose a different withdrawal method within your betting site's cashier area. The best UseMyFunds betting sites offer bank wires, ACH transfers and paper cheques in the mail as alternative withdrawal methods.
Are there any fees for using UseMyFunds?
Most people never pay a thing for making deposits through UseMyFunds. The only time you'll see charges are if you use the PAD service ($1.00) or if your bank uses PIN Debit to process transactions (2.5%). These charges will be made known before any transactions are made.