Gambling and betting are more popular in the Czech Republic than in almost any other European country. For a long time, betting was only legal at land-based betting shops. However, several betting shops pushed the government to allow them to create online operations. Today, online betting is completely legal in the Czech Republic. The government provides licenses to all Czech betting sites.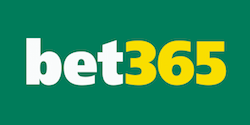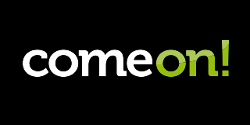 Czech Betting Site Information
While online betting is legal and licensed in the Czech Republic, strict rules are imposed on all betting sites. The most notable rule is that all players must first register at the land-based office of the Czech betting site they choose before playing online. This prevents underage players from making bets. It also limits the number of Czech betting sites because it forces them to have a land-based office. This is an investment that some Czech sites are unable to make.
Some Czech betting sites are actually run by the government. These are unique because they give 90% of their profits to organizations and fundraisers throughout the country. Players know they will have a secure experience on the Czech betting sites run by the government. In addition, these sites are guaranteed to accept the Koruna, the official currency of the Czech Republic. This prevents players from having to go through the hassle of converting their currency.
Czech players also have the option of playing on foreign-based betting sites. This gives them greater game variety. However, their choices are limited to sites that provide software in Czech, the official language of the country.
Attributes of the Best Czech Betting Sites
Czechs love almost every sport, requiring Czech betting sites to offer a wide variety of events and activities to wager on. The best Czech betting sites allow players to bet on European league football, hockey, basketball, volleyball, handball, floorball, cricket and baseball. Sites generally allow players to make point spread, money line or prop bets on these sports.
The best Czech betting sites provide fast and accurate payouts on all wagers. Because most sites in the country are licensed or run by the government, this should not be a problem. However, it is always a good idea to keep an eye on your account to make sure you are receiving your winnings properly.
Most betting sites in the Czech Republic give you several options to deposit money into your account. The best Czech betting sites allow you to make credit card, eWallet or bank transfer deposits. Players will want to make sure their site of choice accepts deposits in the Koruna before registering.
The best Czech betting sites give players a large bonus on their initial deposit. These are important because they give players extra money to make their first bets with. Beginning bettors generally make a lot of mistakes. It is nice to know you will have extra money from the sign-up bonus to help you out.
Most Czech betting sites are either licensed or run by the government. This ensures that they will offer excellent customer support should any problems arise. Customer service can be reached by email, online chat or a toll free number. The best Czech betting sites are available 24/7 to help you out.
Gambling Laws
The Czech Republic has been tinkering with its gaming laws since 2009 in an effort to regulate and tax online gambling, poker and sports betting. The current situation is unfavorable to domestic operators thanks to exorbitant tax rates that put local betting sites at a serious disadvantage to their foreign competitors. To make matters worse, there are no laws that make it illegal for citizens to place wagers with foreign outfits.
Lawmakers are committed to drafting new bills that would make the Czech Republic a more business-friendly environment for gaming operators. The current situation is great for citizens (because we can play wherever we want), but it's about as bad as possible for licensed operators.
Local operators must deal with not only an onerous licensing process, but also a complicated taxation system under which taxes peak at levels as high as 39% in some cases. Local bookmakers are at a serious disadvantage compared to their foreign competitors headquartered out of countries with more sensible tax schemes and regulations.
Gambling is big business in the Czech Republic and politicians have expressed time and again their desire to improve the situation for local operators and collect more taxes. This desire is spurned partially by their desire to grow the tax base as well as pressure from EU regulators.
In considering the situation, one is reminded of the fable about the monkey reaching into the cookie jar, grabbing too many cookies and finding himself unable to withdraw his hand yet unwilling to relinquish just a few of the cookies. Admittedly, that may be a bit harsh because the government does seem to have an honest desire to improve the business environment for operators.
New legislation is being considered even as you read these very words. Things move slowly in government, but things are likely to improve for local betting sites sooner rather than later. In the meantime, Czech Gamblers have plenty of options between the few local betting websites and numerous international companies that accept customers from the country.
Legislative Efforts in the Czech Republic
Prior to 2012, Czech gaming laws made no mention of the internet. So from 2009 through 2012, officials applied a portion of the Lottery Act to online gambling. In doing so, they gave the Ministry of Finance the authority to issue licenses to a limited number of fixed-odds sports betting websites.
This re-reading of existing law offered only a temporary fix. Under the 2009 interpretation of the law, only companies established in the Czech Republic and meeting minimum capital requirements could even apply for a license. This served as a start, but lawmakers could easily see that something more was needed to fully modernize and expand the online gaming industry in the Czech Republic.
The first serious effort to update our gaming laws came with the introduction of a new Lottery Act in 2012. The new act specifically addressed online gambling but was quickly condemned by a European Union court for violating provisions regarding the free movement of goods and services between EU member states.
The primary problem with the law was a requirement that foreign operators establish a brick-and-mortar presence in the Czech Republic before being considered for a license. This put foreign operators at an obvious disadvantage and the EU found the law to be protectionist in nature. Czech lawmakers were asked to go back and try again.
Today, we still wait for either further amendments to the Lottery Act or new legislation altogether. International operators freely operate all across the Czech Republic and face no repercussions for doing so. The same also applies to citizens; we can play wherever we want without fear of reprisal.
A large number of Czech people prefer to do business with foreign operators due to their ability to offer better odds, bigger bonuses and a more diverse range of betting, casino and poker products. Foreign operators do not pay the high taxes demanded from local operators, and that in turn leads to offshore betting sites being more competitive in every aspect. The one advantage local operators offer is the ability to process payments and withdrawals at local betting shops.