Betting is a very popular pastime in Cyprus. It is especially popular in the northern, Turkey controlled region of the country where most of the casinos and betting shops are concentrated. All forms of gambling are completely legal throughout the country. Horse racing attracts the most betting action in Cyprus. As the Internet becomes more popular in the country, more and more Cyprus betting sites are being created.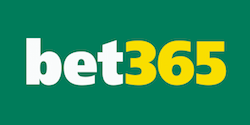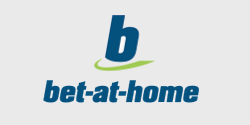 Cyprus Online Betting Information
The high tax on all bets made at land-based Cyprus betting shops drives people toward online betting sites. Land-based Cyprus betting shops require players to pay a 25% tax on all bets. Bets on horse racing require a lower 10% tax. Before Cyprus online betting sites were created, players turned to illegal betting shops. However, players are now free to use Cyprus online betting sites without consequence.
The Cyprus government provides licenses to online betting and gambling sites. However, they only give licenses to foreign-based sites that have a large, international operation. This limits the selection of sites available to online bettors in Cyprus. Thankfully, the majority of foreign-based betting sites offer their software in Greek or Turkish, the two official languages of Cyprus. In addition, the official currency of the country, the Euro, is widely accepted on betting sites.
The licenses given by the Cyprus government guarantee players that the site they choose offers a quality online experience. The country only licenses betting sites that offer reputable and secure services.
Attributes of Cyprus Betting Sites
The best Cyprus betting sites give players a variety of options when depositing money to their accounts. These options include Visa and MasterCard credit cards, bank transfers and eWallet services. Because most betting sites accept Euros, players will not have to worry about converting their currency when depositing money. The best Cyprus betting sites provide encryption to keep all transactions secure.
Although horse betting is extremely popular in Cyprus, players still want a variety of events and sports to wager on. In addition to horse racing, the best Cyprus betting sites allow players to bet on the Cypress football league, cricket, hockey, basketball, American football, boxing, golf and cycling.
The best Cyprus betting sites give players a bonus when they make their first deposit to their account. Sites should match a large percentage of this initial deposit. In addition, the best Cyprus betting sites run continuous promotions. These promotions give players bonuses for winning a certain number of bets or placing a wager on a particular day. The best Cyprus betting sites instantly credit their bonuses and promotions to a player's account.
While Cyprus does license online betting sites, players should still choose a site that has good customer support. The best Cyprus betting sites can be reached by email, a toll free number or through online chat should any problems arise.
Gambling Law
In order to properly describe the gambling laws of Cyprus, we must first explain the unique status that Cyprus occupies as two disputed nations. The northern half of Cyprus is controlled by Turkey and considers itself an independent nation. However, only Turkey recognizes the northern half of the island as an independent nation.
The southern half of Cyprus is controlled by Greece and considers the entire island to be a single, independent nation. All other countries recognize the southern government as the sole, legitimate government of the entire island. Even so, the northern half operates on a completely different set of gaming laws than the southern half.
We'll cover both halves of the island on this page, but our focus will be on the gaming laws of southern Cyprus. The Greek half actually addresses online betting in its laws while the northern half has yet to pass legislation to address gambling in the digital age.
Greek Cyprus
The Greek half of Cyprus passed the Betting Law of 2012 in an effort to legalize online sports betting and clarify the government's stance on all other forms of online gaming. The law legalized traditional fixed-odds sports betting and prohibited all other forms of online gaming to include poker and casino games.
Under the Betting Law of 2012, operators may apply for a Cyprus license to offer real money sports wagers online. However, a high tax rate has discouraged foreign operators from setting up shop in Cyprus. Furthermore, the Greek sports betting and lottery company OPAP was considered exempt from local gambling laws. Doing so effectively gave OPAP a monopoly as it does not face the same punitive taxes that other operators would face if licensed in Cyprus.
The law also established the National Betting Authority (NBA) to oversee all aspects of sports wagering in Cyprus. This includes awarding licenses to prospective bookmakers, monitoring the industry and enforcing the law. The NBA also maintains a blacklist of unauthorized betting sites that ISPs are obligated to block. Internet service providers who fail to enforce the blacklist face fines of up to €30,000.
Sports betting operators do have the ability to apply for two different types of licenses to offer their services:
Class A License: Brick-and-mortar betting shops for sports wagering
Class B License: Online sports betting websites
Brick-and-mortar casino gambling was outlawed completely until 2015. That year, the government opened the doors to issue exactly one license for a brick-and-mortar casino. A total of eight applicants were interested as of the end of 2015, but the government has yet to announce its final determination. The winning applicant will be given exclusive rights to run the only actual casino in the southern half of Cyprus.
As of the time of his writing, we're still waiting on the government's final decision. Once the winning bidder is announced, it will have two years to find suitable land and begin construction. The decision is expected to be made at some point during the first quarter of 2016.
Currently, the situation in Cyprus is not optimal for citizens. With no actual brick-and-mortar casinos yet in operation, blanket bans on casino games and online poker and hundreds of offshore sites censored on the web, Cypriot gamblers have few options. The government-backed OPAP does offer some betting, but its options are limited.
Online Horse Racing Betting
Cypriot authorities tightly control real money horse racing betting. In 2012, the Nicosia Race Club won an exclusive contract to accept wagers from citizens on international horse races. The laws have been a bit since then and now a number of online bookmakers take wagers on horse races.
In 2013, the European Commission notified Cyprus officials that the country's gaming laws as pertaining to horse racing betting run contrary to free trade agreements. A formal letter requested that Cyprus update its gaming laws and end the monopoly granted to the Nicosia Race Club. Today, a growing number of sports betting sites in Cyprus are accepting online wagers for horse races.
Turkish Republic of Northern Cyprus
The northern, Turkish-controlled part of Cyprus is home to numerous brick-and-mortar casinos. Tourists from the south often head north to get their gambling fix in casinos that offer a full range of gambling options. Northern Cyprus has become a gambling destination in its own right.
Gaming laws in the northern part of Cyprus are much more relaxed but also quite vague. There appears to be no mechanism by which operators could set up shop in Northern Cyprus and begin accepting wagers online.
On the other hand, land-based gambling is big business in Turkish Cyprus. Some two dozen casinos operate on the island and attract wealthy customers from Turkey, Israel and as far west as Great Britain. The industry has brought great wealth to the nation, but Northern Cyprus also has its own fair share of scandal.