Bulgaria is an Eastern European country with a large population of bettors interested in online gambling. At the beginning of 2008, the Bulgarian government fully legalized online gambling for all residents. Since then, Bulgarian citizens have increasingly enjoyed online gambling and are currently participating in everything from online poker and casino games to sports betting and specialty games like bingo. There are many reputable online gambling providers that accept deposits in Bulgarian lev and allow residents of Bulgaria to enjoy all of their games, betting and services.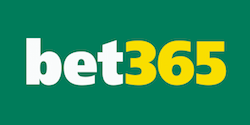 Bulgaria Online Betting Information
Since 2008, online betting has been fully legal in Bulgaria. Residents can legally participate in any type of online gaming and gambling sites can operate from within Bulgarian borders. There are no fees charged to citizens, but gambling sites must pay the Bulgarian government a 10% tax. This level of taxation is widely considered to be unreasonably high and has been frowned upon by gambling operators and the European Union alike. Despite the negative publicity, the Bulgarian government has recently been considering raising the tax on gambling operators to 15%, which some claim will put the gambling sites out of business.
More and more residents of Bulgaria have been enjoying online betting sites since the 2008 legalization. Sports betting is one of the most popular pastimes of Bulgarian bettors and the country's sportsbooks have been growing. Many online sportsbooks operate from within Bulgarian borders and offer service to residents. Online casinos and poker rooms follow closely behind sportsbooks in popularity and have their own loyal followings of Bulgarian bettors. No matter what type of betting gamblers enjoy most, it can be found on the many reputable betting sites offering service to Bulgaria.
Attributes Of The Best Bulgaria Betting Sites
Many Bulgarian betting sites are available and offer sports betting, casino games, poker, bingo, lotteries and more. There is no shortage of games available to Bulgarian bettors. The best Bulgaria betting sites have reputations for high quality customer service, timely payouts and excellent game variety. Bulgarian gamblers can find the most reputable betting sites by researching their customer support, game variety and reviews from experienced members before signing up.
Bulgaria has a long history of underground gambling before the legalization of live and online gambling. Bulgarian bettors can now freely enjoy a wide variety of games at numerous high quality betting sites. Many reputable Bulgaria betting sites are available and offer bettors excellent game variety, great customer support and more.
Gambling Law
Online sports betting, horse racing, poker and casino games are all legal in Bulgaria provided operators adhere to current gaming laws. At one point, Bulgaria was not a very gambling-friendly nation thanks to burdensome regulations and punitive tax rates. The government has improved the process by which it oversees online gaming and citizens now have access to a growing number of legal and licensed options.
Bulgaria's gambling laws are in a state of flux at the moment. Previous iterations of the country's gaming legislation did allow for licensing of online betting sites, but the licensing scheme was overly complicated and expensive. Few gaming sites even sought to establish a presence in Bulgaria given the difficulty of achieving a license for a country that simply is not a large market on the international stage.
A large number of betting sites chose to either ignore the Bulgarian market altogether or to continue to accept players from the country despite not being authorized to operate in-country. The government responded by establishing a blacklist of "illegal" gambling sites that local internet service providers are obligated to block. Citizens who attempt to visit these websites are now presented with a message stating that this website is inaccessible.
To the credit of the Bulgarian government, officials accepted the reality of the situation: they wanted to license and tax betting websites but were not generating any interest among operators. So instead of doubling down on their prohibition efforts, they amended the Gambling Act in 2013 and streamlined the licensing process.
Currently, operators who wish to operate legally in Bulgaria can apply for a license and pay fees that are more in line with reality. The country now imposes a 20% tax rate on gross gaming revenue and requires an annual fee of BGN 50,000 from licensed operators. These fees are collected in an account that is designated to provide funding for the prevention of underage gambling, prevention of gambling addiction, the promotion of responsible advertising and the resolution of disputes between players and gambling operators.
All forms of gambling, both land-based and online, are now managed by the State Commission on Gambling. This department exists under the Ministry of Finance. The current Gambling Act provides comprehensive regulation over all forms of gaming in Bulgaria. The full act is a long read, but some of the highlights include:
Gambling games shall be conducted by wagers and winnings in Bulgarian levs and euro only. Other currencies may be allowed in casinos only after preliminary permission by the State Commission on Gambling
Communications equipment, the central point where the central computer system of the organizer and the bank account that accepts customer deposits shall be located in the territory of Bulgaria, another EU member sate, another state signatory to the European Economic Area Agreement or in the Swiss confederation
All transactions shall be documented in a system to which the National Revenue Agency has access for oversight and tax purposes
Gambling software and any new gambling software shall be approved by the Gambling Commission only after tests are conducted by an approved laboratory
Real money games of skill (in which chance is not the dominant factor in determining winning outcomes) are not classified as gambling as long as 100% of all entry fees are returned to competitors in the form of prizes
Licensed Betting Sites in Bulgaria
Since revamping its online gambling laws, Bulgarian authorities have issued multiple licenses to operators based in EU and EEA member states. Any betting website in which the domain ends in ".bg" rather than ".com" is likely to be licensed by the government, but there are several ".com" operators that are also licensed.
The most well-known name in the European region to have earned a Bulgarian license is Betfair.
Betfair received two licenses back in 2014 that allow them to offer real money sports wagering, horse racing betting, dog racing betting, exchange wagering, online casino games and online poker. Getting the right license is still a hassle, but as we see with Betfair, there are not many restrictions once a brand does achieve legal status in Bulgaria.
PokerStars, EFBet.com and Sports Toto also hold active licenses at this time. More gaming sites are expected to enter the legal Bulgarian market as time goes on thanks to that tax-lowering 2013 amendment to the Gambling Act.
Some foreign operators do continue to serve the Bulgarian market contrary to local laws. These sites are considered in violation of the law, but it should be noted that our gambling laws offer no punishment for citizens who play at unlicensed betting websites. The laws on the books target the industry rather than individual citizens.
Online Sports Betting and Horse Racing
Bulgaria treats online sports betting, horse racing and greyhound racing similarly to any other form of internet gaming. Any website seeking to offer real money wagers on sports or racing events needs to obtain a gambling license before offering its services or advertising to Bulgarians.
Once an operator has a license, it has a relatively large degree of freedom as to what it can offer. Some current licensees offer a full range of sports and racing wagering every single day for a wide variety of sporting events. International horse races, football matches and competitions in all variety of sports may all be offered by licensed gaming sites.
Sites without a license are subject to blacklisting and subsequent internet censorship. Unlike many other countries with similar gaming laws, Bulgaria is serious about cracking down on unlicensed operations. Those that continue to target the market without a license usually end up being inaccessible on the internet from within Bulgaria.