The Top Social Betting Sites: Your Complete Social Betting Sites Guide
The world of betting is one of constant innovation. This is particularly exemplified by the rise of social betting, a development that could disrupt the entire industry. Start-up bookmakers are tapping up younger bookmakers by utilising the latest in social media trends and communal betting to create new and exciting ways to punt on your favourite sports. Our guide has been created to teach you everything you need to know about social betting, including what it is, how to use it, why it's different and even the types of bonuses you can expect. First of all, take a look at the table we have created for you below.
The Top 2 Social Betting Sites
Best Social Betting Sites
Bonus Offers
Highlights
Rating
Secure Link
T&C's
Bookee

Welcome Offer

Bet £10 get £10
Yes

,

Yes

,

21+

Visit Site!
Full T&Cs Apply! Please gamble responsibly. 18+
Betbull
Deposit £20Get £20 Free Bet
Yes

,

Yes

,

19+

Visit Site!
Full T&Cs Apply! New customers only. Min deposit £20. Place qualifying bets of £20 to £100 in first 7 days after deposit (min odds 1/2) to unlock free bets. Free bets rewarded as 4 free bets that total the deposit amount. Min odds 1/1, 3+ legs & expire in 7 days. Winnings credited in cash.
This page has been designed to help you find the best social sites available for when you want to bet with your friends. When looking for the best social betting sites for you to use, we looked at a bunch of different criteria: Ease of use, deposit and withdrawal limits, mobile app, sociability and bonuses. But there was one thing that we prized above all others: How unique and different is this site, and how can it change the world of betting for the better?
What Is Social Media Betting
Social media betting is the latest and greatest thing in the world of online gambling. It can be broken up into three broad categories, which we will list in greater detail for you below. Firstly, there are the bookmakers that harness the latest social media trends in order to stay up to date in today's rapidly changing society. Secondly, there are social betting sites that allow you to bet with your friends – whether that is just a friendly wager, or splitting a bet on a sporting event. Then thirdly, there is betting in a community, with leaderboards and trusted tipsters helping you to get on board.
Harnessing the Latest Social Media Trends
Over the past few years, social media has completely changed people communicate. From being an oddity that people in college used, it has permeated nearly every aspect of our lives. Although bookmakers have been around for a long while, they took their time before finally seeing the importance of social media and how much it could change how people think about betting. Now social betting sites have been specifically created to make the most out of social media trends. What we love about them is how they ape popular social media sites and apps in order to reel their customers in.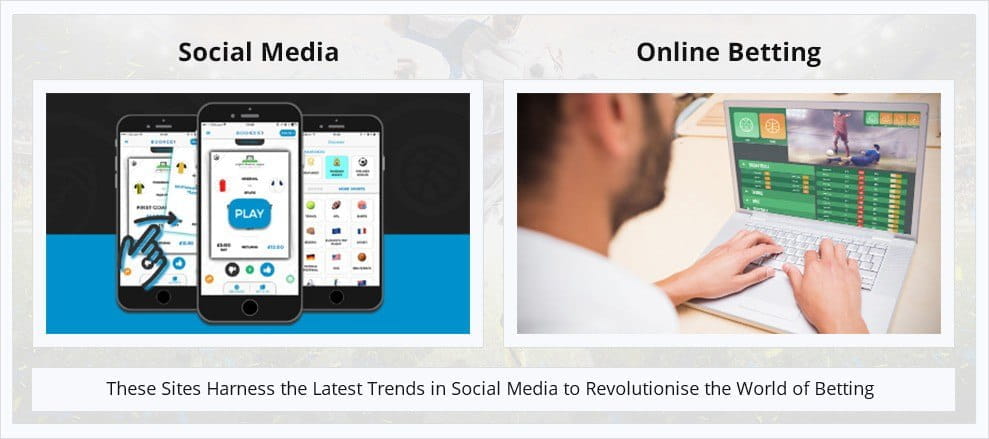 Betting with Your Friends
For people like us, the only thing in the world better than betting is being able to bet with our friends. Before, this would mean making shady deals at the back of the pub, but now sites have been specially created which allow you to bet with and against your friends. For example, if you are not entirely sure whether or not to take a bet, you can ask your friend if they want to go halves with you; meaning you could both share the winnings. This is a great idea because it makes betting a shared experience. Learn exactly how to do it below:
[1] Find the Right Bet

Search the entire website in order to find the bet that you think gives you the best possible value.

[2] Split the Bet with a Friend

Offer to split the bet with a friend. A pop up will arrive on their phone and they can choose whether to accept it.

[3] Share the Winnings

Once you split the bet then you can split any potential winnings between you 50/50.
Following a Community of Like-Minded Fans
If you aren't so sure about your own betting technique, then there is still no need to fear. Thanks to the rise of social media betting you can now follow leaderboards of top tipsters; by taking on their bets you can be more assured of top returns on your dollar. These leaders are ranked according to how good that they are, meaning that you hardly even have to think about how to place your bets. This is accompanied by the rise of tipster betting sites, which we will cover later on in this review. Take a look at the image we have created for you below to get a fuller idea of how community betting will work.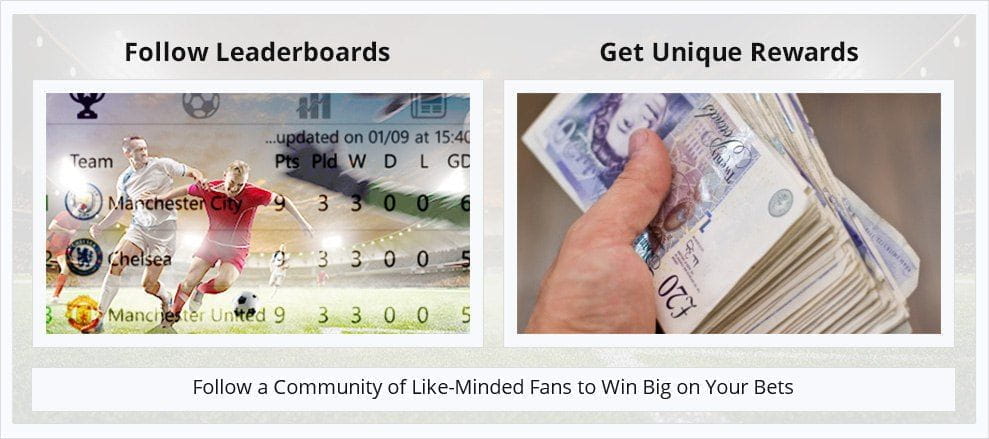 How to Open a Social Betting Account
Before you can start with social betting, you have to open an account. Thankfully for you, it is as easy as pie. There are a couple of things you should be aware of before you start. Firstly, make sure that if the website is only available in the United Kingdom, that you are currently residing in that country. Secondly, as you are betting, you have to be over 18. From there simply go on to the social betting site of your choice and click the sign-up button. Once you have done that, type in your personal information, including name and address, to confirm your identity. Once you are done, you are ready to make your first deposit.
[1] Sign up at the Betting Site

Visit the social betting site website and click the sign up button.

[2] Type in Your Details

Complete your registration by typing in your personal details.

[3] Make Your First Deposit

Make your first deposit and get cracking on the site!
Are There Social Betting Apps?
Betting on your desktop is one thing, but being able to bet on your phone is a whole new ball game. Tablet and mobile betting allow people to place a bet while on the go, making them a new and essential part of their lives. Social media sites know this, and are all fully optimised to work on both iOS and Android. Some go even further than this and work exclusively for mobile, making apps that you simply cannot miss. To get more of an idea of how social betting apps work, take a look at the image that we have created for you below.
What Makes It Different?
What makes social betting so amazing is the way it differs from conventional betting sites. There are a number of ways that make it different. From the way it gives you the opportunity to rely on other tipsters bets to putting special bet selections right into your hand to simply the ease of its functionality, social betting has been made especially to stand apart from traditional betting. The key difference can be summarised quite simply: Social betting has been designed as a more communal experience. You no longer have to bet alone – but can interact with other people in a multitude of ways.
Rely On The Wisdom Of The Crowd

When it comes to betting, the old adage rings true – there is strength in numbers. With communal betting sites, you can now see exactly what other people are doing. This is especially good if you are looking to create a whopping accumulator. The best bettors are then tabulated on a leaderboard, where they can amass huge followings. Just always remember to double check these bets to see if they are the right one for you.

Your Selections Are Curated For You

When you enter a traditional betting site, there are so many options available that it can be difficult to actually make a choice. Now social betting sites are leading the charge by introducing the concept of curated bets. Therefore instead of massive quantity, you get a smaller and more effective quality of bets. This doesn't mean that you have to take these bets, of course, but its great that betting sites think more about what their customer wants.

Its Easier Than Ever To Use

With traditional bookmakers, their platform can be a little daunting. With so much going on, it can put a few people off. What social betting sites understand is the need to make things streamlined and simple so you can get started with only a few clicks. As a result of these innovations, we see social betting sites taking over the future of betting, or traditional sites adapting to take in these disruptions to the industry.
Are There Any Bonuses Available?
One way that a new bookmaker can entice first time users to start betting with them is by introducing a great new-player bonus. Social bookmakers are no different to traditional ones – offering a wide range of bonuses for when you sign up. What we would recommend now is looking up the specific terms and conditions available with the bookmaker you want to sign up with in order to make sure that you will be fully eligible. The criteria you can expect is making an initial deposit and some rollover requirements. In addition to their great welcome bonus, you can expect a whole host of additional promotions. To keep up to date with the type of bonuses they may have, keep regularly checking the sites for updates. For our number one bookmaker pick, which we picked after much deliberation, please take a look at the table we have created for you below!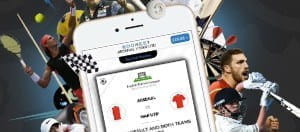 easy to navigate
unique concept
great welcome bonus
Deposits and Withdrawal Limits
When you use a new bookmaker it is worth getting acquainted with their specific deposits and withdrawal limits. This is really important if you want to either spend very little money, or are a big spender who likes to splash the big cash. As a general rule the minimum deposit you can expect is between £5 and £10 while the maximum can really depend on the bookie. I would just say here that, because these social betting sites are relatively new, they might not have the same range of payment methods and high limits as traditional sites. Take a look at the deposit and withdrawal limits for our favourite bookmaker below.
Deposits and Withdrawal Limits
Bookmaker
Minimum Deposit
Maximum Deposit
Minimum Withdrawal
Maximum Withdrawal
Bookee
£10
£3,000
£5
£5,000
Social Betting Online Safety
When you are betting online, its important to keep yourself very safe. Thankfully, when you use a social betting site, you can guarantee yourself the utmost safety – keeping you and your money secure. All sites we have referred you to use encryption meaning that nobody can hack your details. In addition to this, the payment methods they support are verified by outside sources, meaning that only you have the ability to approve and verify transactions. Nevertheless, there are still a few things that you can do in order to increase your sense of safety. The first step is to never give your personal details to anybody. Additionally, always use your own device and never a communal one. Then lastly, use a high strength password which has a combination of capital letters and numbers to make it impossible for anybody to guess. We have created an infographic for you below to see exactly how social betting sites keep you safe.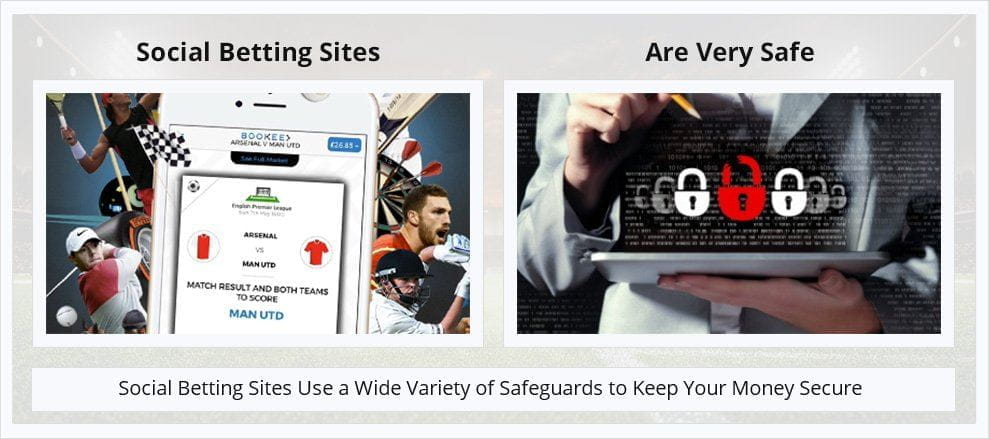 Taking Part in Social Betting Without Signing up to an Operator
The world of online social betting is a wide and multifarious one that isn't just limited to accredited bookmakers. In fact, there is a whole system of social sites and apps that take place without needing a gambling license. This is due to the fact that they are not actually offering you the option to bet money on their sites. In the couple of selections below we will introduce to you the concept of tipster sites and the ability to partake in peer to peer betting. Read on now to learn absolutely everything that you need to know about it.
Tipster Sites
Tipster sites offer essential services to people looking for their best bets. They can offer specific bets to put on, the best bookmakers to use, and even give you ideas for massive accumulators. Here there is a communal vibe with many different people giving tips. When you do use these tipster sites, you should bear in mind that no one is infallible when they pick their best bets, and double-check their ideas against your own opinions.
Peer to Peer Betting
A whole number of sites offer the ability to bet with your friends directly, without the need for any bookmaker entirely. These are not betting sites and brand themselves as being for "entertainment purposes" only. Still, they do have a lot going for them. You and your friends can place bets together on absolutely anything you would like and the winner of these bets gets the money. We would recommend using it as a great supplement to your standard betting.
Get a Social Betting Account Today
On this page we have endeavored to teach you everything we know about social betting. From community-based betting to social media-like platforms to tipster sites to betting with your friends, we have covered a whole lot of ground. We believe that these sites are really ahead of the pack here as they focus on how fun punting can be when you use it as a communal experience. Additionally, the use of curated bets is brilliant because it focuses on high quality over just a deluge of different bets.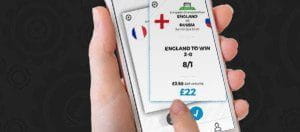 in-play available
accumulator bets
weekly promotions
If this sounds like the thing for you, why don't you get an betting account today? We have created a final table for you below to stress our favourite social betting site. If social betting sites are not your thing, and that's fine, head on back over to our full overview of traditional betting sites.