The Best Fantasy Football Betting Sites: Fantasy Football Betting Explained
In this guide, we will show you the top fantasy football betting sites around. We will also demonstrate how to get an account, the rules for playing, how to get points and pick a team, and the reasons why you should use it. Take a look at the table below to see the best fantasy football betting sites.
The Top 2 Fantasy Betting Sites
Best Fantasy Betting Sites
Bonus Offers
Highlights
Rating
Secure Link
T&C's
FantasyBet
N/A
£2

,

£1,000

,

Yes

Visit Site!
Full T&Cs Apply! New customer offer. Please gamble responsibly. 18+
Premier Punt
N/A
£10

,

£1,500

,

Yes

Visit Site!
Full T&Cs Apply! New customer offer. Please gamble responsibly. 18+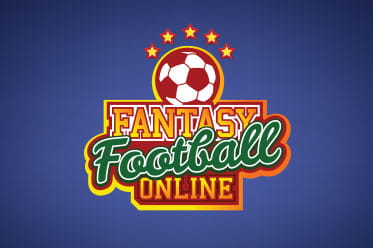 Top 2 Fantasy Football Betting Sites
🥇 FantasyBet ✪ Our Top Operator ✪ Best Fantasy Football Betting Site
🥈 Premier Punt ✪ Best for New Players ✪ Best Fantasy Football Betting Bonus
Since its beginnings in 1971 when it was invented by an Englishman named Bernie Donnelly, fantasy football bloomed in the 90s after being introduced by many major newspapers. Now it is a multi-million-pound business, whereby passionate football fans attempt to prove how much they know about the Premier League.
These are the best sites for fantasy football betting.
Best Fantasy Football Betting Sites:
In more recent years, fantasy football has joined forces with the betting industry to create a new behemoth in the gambling world. Fantasy football betting now lets punters win by picking the best team from across the league. Read the rest of our guide to find out more.
Real Money Fantasy Football Leagues: How to Bet
Betting on real money fantasy football leagues is a rather simple process. Broadly speaking, it takes place via pool betting. Therefore you enter a pool market, which can have a fixed stake, and if you win, you get a share of the pot. With this method, you can either get a progressive payout of the total money pooled in or you can get the total winnings.
This is something that takes place over an entire season or can be participated in each match-week. This is usually split between full 11 betting and five-a-side betting, where you pick the best five players from two teams matching up against each other.
1. Get a Fantasy Football Account
Obtaining a fantasy football account is very much the same as getting a normal betting account. All you have to do is follow the sign-up procedure to get started. The first step is going on to the fantasy football page of your choice. After this, take a look at the sign-up button and click on it.
From there you will be asked to fill in your personal details – including your full name and address. Additionally, you will have to send them a copy of your ID so they can make sure that you are over 18.
Also, make sure you're based in the UK, as most sites will only accept British customers. Once all this is done, you should have an account, and you can start depositing with your preferred payment method. Take a look at how it works in our three steps table below!
[1] Sign up for an Account

Go straight on to the fantasy page, find the home page, and click on the sign up button.

[2] Fill in Your Personal Details

Satisfy the sign up requirements by filling in all of your personal details, including your name and address.

[3] Make First Deposit

To complete the process, make your first deposit with the site by using your preferred payment method.
As the above table shows, there are a few things you need to do before you have an account, but these can all be done in just three really simple steps. Next up: the rules for playing fantasy football. Read on to get the full overview.
2. Learn the Rules for Playing Fantasy Football
As strange as it sounds, the enjoyment from fantasy football comes from adhering to the rules. It is through the strict guidelines that people can truly flex their football knowledge muscles.
Do be aware that the rules involved with fantasy football can differ from operator to operator, but we will now try to explain them as broadly as we can. Take a look at our guide below to get an initial overview.
1/3You Have a Limited Squad SizeOn fantasy football, the squad size is usually limited between fifteen to twenty players.

2/3You Have to Choose Within Your Allocated BudgetMost fantasy sites give you a fixed budget to pick your team from. Most sites set it at a fictional £100 million.

3/3You Can't Pick 11 Players All from One TeamUsually bookies restrict you to picking three to four players of each team, meaning you can't just have the Man City squad!
Usually, you have a fixed budget to pick your team from – usually around "£100 million". Players are given a price based on how good they are. Additionally, the squad is usually between 15-20 players and you can only pick three to four players from each team.
3. Pick a Fantasy Football Team Carefully
There are many ways to pick a fantasy football team. Our first recommendation is to be dispassionate. Don't pick lots of players from your favourite team just out of loyalty. Instead, read deeply about the Premier League and look for special players who are cheap but could yield great results.
It is always worth thinking outside of the crowd in order to get ahead of everyone else. The sites you peruse will lay out to you exactly how to pick the team, with a searchable database depending on the player's position, their cost, and recent form.
[1] Pick Players Based on Form

First of all, pick the players who you think are likely to do well in the next game.

[2] Pick Your Team Captain

After that is done, pick who you think is the best player of the bunch to be the captain.

[3] Find out What Wins Points

Acquaint yourself with understanding what actions get rewarded with points. This will help you win!
As a broad rule, if you follow the steps we have laid out for you above, you should be in a really good position to succeed when it comes to betting on fantasy football. The next step, however, is figuring out how to pick a team!
4. Get Points on Fantasy Football
Getting points on fantasy football is rather simple. Basically put, the players you pick for your team are given points based on their performance in a given match. Everyone gets points for goals and assists, while defenders, midfielders and goalkeepers get points for clean sheets.
Points are deducted for penalty misses, yellow cards and for conceding goals. The points you have can be improved if you captain your favourite player, or make use of specific bonus chips. The trick is to study past form and make a prediction on how you think these players will act in the future.
5. Manage your Budget and Monitor the Results
There are many different thoughts and guidelines on how to manage your budget. It is essentially a personal choice, yet there are schools of thought where you should pay a premium for a couple of big stars and fill the rest of your team with bargain players of value.
Obviously, you have to stay within the £100 million guidelines, but, midfield should be the place where the most money is spent. You can always find good value with mid-tier strikers, whereas a solid goal-scoring defender is always a bonus. It's a difficult choice, but if you get right, means you will dominate!
Reasons for Betting on Fantasy Football
There are many reasons to bet on fantasy football. Firstly, for certain types of football fans, it can be seen as a much more fun alternative to traditional betting. This is because it relies on even deeper knowledge than just a traditional bet – pooling resources across the entire league – something much different from a traditional and much more speculative weekend accumulator.
Additionally, there are prizes available without deposits, big prizes from small stakes and leaderboards. Take a look below to see our complete guide as to why you should sign up and get an account and bet on fantasy football.
Prizes Available Without a Deposit

Fantasy football sites are pretty generous and do allow you to take part in certain events without having to make an initial deposit. Remarkably enough, some of these competitions will also take place with quite sizable cash prizes. This is a great way to get started if you aren't completely sure about whether or not betting with cash money is right for you as this method means you don't actually have to spend any cash whatsoever.

Big Prizes Possible from Small Stakes

Fantasy football works via pool betting. This means that some competitions have thousands of people all competing for the same prize, meaning you can make a lot of money from just a small amount. Additionally, with progressive payouts, this also means that you don't have to win the top prize in order to win. This is brilliant for people who just want to spend a little bit of money when they are gambling online.

Rewards Skill and Deep Analysis

When it comes to picking your team and getting points via fantasy football, only the best and smartest users will get ahead. It differs from traditional betting in that you aren't just betting on a singular outcome, but instead trying to gain the most points via a whole bunch of different selections. This is where great analysis can really benefit people, making it more of a skill game then just putting a traditional bet on.

Compete in Leaderboards to Be the Very Best

While the vast majority of us will never actually be able to compete in or manage a team in the Premier League, with fantasy football's leaderboards, they can simulate a version of the real thing. Here you can see your fantasy team ascend every week up the leaderboards, with the potential to get to the very top. Massive rewards await the person who can top the leaderboard week upon week. Do note, however, it is very crowded up there.
The Different Markets and Tournaments Available
What we really rate about fantasy football are the various tournaments available when you use the service. There is a wide selection here that rivals any traditional bookmaker. Markets can be offered by the operator or by fellow players with people given the choice to opt-in.
There are free games as well as games with huge entry fees, so it's perfect for every type of bettor. You can bet with eleven players on weekly tournaments and season tournaments, and can also bet on five-a-side matches too.
Additionally, there are star club markets too, in which you can punt that one team will make the most points in the league, as well as star players, where you can bet on specific players to make the most points through their performances. Please keep on reading below as we write about these different tournaments that are available in more detail.
Weekly Tournaments

Weekly tournaments are one of the best ways to win in a short amount of time. These are competitions where you can pick the fantasy team from a series of fixtures over just one or two matchdays. This is great because it allows you to make a new team each week without having to be bogged down with more or less the same team you pick each week. This can also be done with head to head five-a-side games.

Season Tournaments

Season tournaments might take a long time but can yield massive results. This is where you can pick a team and see how it does over the year of a football season. Here one has to think much more deeply to make sure that they do well. From one week to the next, you are only given a few transfers each week, and if you go over a limit you will be docked points. That's what makes season tournaments such tactical battles.

Player Tournaments

Player tournaments are when you bet on a certain player to be the most successful over any week. Here they are awarded points depending on how many goals, assists, and clean sheets they have. This is a great tournament to take part in as when certain players have great form they can seem almost bankable, and players who you believe might surprise on the weekend can return huge amounts of money for just a small stake.
Bonuses at Fantasy Football Betting Websites
When you bet on Fantasy Football, the best gambling bonuses available aren't the same as traditional betting sites, but they do have their own awesome charms. The kind of bonuses you can expect are numerous. The first thing that makes it such an enticing thing to bet with is the ability to take part in certain tournaments without needing to put in a stake.
This is essentially a free bet as you don't have to stake any of your own money. In addition to that, when you sign up with certain bookmakers they are privy to give you bonuses that match your first deposit or reward your first bet. Always keep your eyes peeled to see what is on offer. Some also have referral schemes, whereby you are given bonus funds for referring a friend.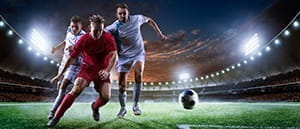 multiple leagues
free competitions
massive prizes
EssaIBAS
Licensed by:
Government of Gibraltar
Can You Play Fantasy Football on Mobile?
As everyone knows, the only thing better than betting online is being able to bet while being on the go. Thankfully for users of fantasy football betting sites, they can take part in this service on their mobile.
These sites have created their own apps which can allow you to check your teams and update them – something which is especially useful if you are watching football in the pub.
If a site does not have a specially optimised iOS or Android app, you can still access the fantasy football page on the mobile site. It's worth taking a look around to find the best app for you.
Fantasy Football Betting, Deposit Limits
Just as when you use a traditional bookmaker, fantasy football betting sites do impose limits on how much you can bet on their site. What is interesting about the way that some of these sites work is that the amount you should bet in some pools is determined by the requirements pool itself. As a generic rule of thumb, as these sites are naturally smaller than traditional betting sites, the amount you can bet on any given market will be generally less.
As with all betting sites, there will be a wide variety of different deposit limits available across fantasy football betting sites. As a general idea, the minimum you can deposit with these sites will be £10, although some may go down to £5. It is also worth considering that the deposit limits can be less on any given day. If you believe you don't trust yourself gambling, you can set your own limits which is a great thing to do. Take a look at the table we made for you below!
Deposits and Withdrawal Limits
Bookmaker
Minimum Deposit
Maximum Deposit
Minimum Withdrawal
Maximum Withdrawal
Fantasybet
£2
£1,000
No Limit
No Limit
Premier Punt
£10
£1,500
No Limit
No Limit
How Safe Is Fantasy Sport Betting?
One thing you should be particularly concerned about when you are betting online is your own safety. Therefore you can be sure your money is secure is absolutely paramount. Thankfully, when you sign up for a fantasy football betting site, you can be definitively sure of doing everything with the utmost safety. They ensure strict safeguards to make sure you're OK, such as encryption, using respected payment methods, and KYC (Know Your Customer) protocols.
To make sure that your money will be secure, simply follow a few steps. The first step is to make sure that your password is very complex and never give it away to anyone. Secondly, use a respected payment method, such as PayPal, to encrypt the details of your bank account. Then the third step is to only log in to your account from a private computer. If you follow these steps then you should be pretty safe.
The Differences Between Fantasy Football Betting and Classic Betting
On a surface level, there are many similarities between fantasy football sites and traditional betting sites. They both require you to wager money on an outcome or series of outcomes to win. But the way that they go about it does diverge quite significantly. Fantasy football betting combines the concept of a spread bet – in which you don't bet on a certain thing to happen but a series of outcomes to be in your favour – with that of a pool – in which players put their money together with the winner getting the largest amount of the pot.
There are elements of these in both traditional sites, where you bet on a handicap or over/under markets, but fantasy football is unique in the way it combines these two to provide an arguably unparalleled experience. What is also an interesting thing for you to consider is that some fantasy football betting sites also offer you the chance to punt on traditional events.
How to Win at Fantasy Football
Fantasy football is a vast and difficult topic, and as a result, it can be hard to win it. There are many people out there who will tell you the exact way to win at fantasy football, but there is no hard and fast way to get ahead. It is a hard and laborious process to succeed. Take a look at all the different ways to win that we have laid out for you below.
1. Consult Well Respected Data Sites

To predict exactly how a player does when it comes to game-time, do a lot of research on their past form. How many goals do they get a game? What is the average of their expected goals? How many assists did they have last season? These are all questions you should ask yourself before you pick them so you have the best team possible before going into your season.
2. Find Who Gets The Most Points From Certain Games

This one is a no-brainer. This means, before a game-week starts, asking yourself which players in your team are most likely to get points during a fixture. Things worth considering is how well they do at home, and how well do they play against the opponents they have in the next game. Once you figure this out you can optimise your team for the best results.
3. Check the Injury List to Avoid Easy Mistakes

You have to be ahead of fantasy football sites. Check respected physio sites to find out who is fit before a game to avoid an easy mistake. We would also recommend seeing who is recently coming out of an injury as they may not have reached full fitness. Additionally, if a player has got a lot of fixtures in the space of a short time perhaps it is worth resting them.
4. Study Your Past Form and Develop a Strategy

Form. Form. Form. It is the most important part of understanding how to get ahead in fantasy football. You should always look back at how you have performed in previous games and make adjustments to get ahead. We would recommend writing all your successes and failures in a notebook or excel document so you can really get an idea of what works and what doesn't.
5. Other Things to Consider Before You Bet

Other things to consider before a bet are which bonus chips to apply to your team and who you should get to captain the team – similar to picking the best players to get points.
Don't focus too much on what other people are doing, but focus on your game plan and how you can improve it. Also, follow general betting tips to have an enjoyable betting experience.
Fantasy Sport Betting: Not Only Football
It isn't just fantasy football that people can bet on. There are a bunch of other fantasy sports ready and waiting to bet on.
One sport very big in the USA is fantasy American football, which makes up a huge proportion of the contests there. You can expect fantasy sports such as basketball, tennis, rugby, volleyball, handball, baseball, hockey, golf, NASCAR, MMA, NFL and the NCAA.
There is a wide variety of sports that suit people no matter their knowledge. This is great if you understand sports other people might not know so much about. These markets won't be as big as Premier League football, so you won't find many operators offering markets on it.
If you want to find out more about the different sports available take a look at the table below.
Conclusion: Start Playing Fantasy Football for Real Money Today
Now that you have read our complete guide to fantasy football betting, are you tempted to get an account? We believe that this is a really good opportunity as it rewards hard work and deep analysis in ways that traditional betting doesn't. This is due to the spread of outcomes.
Additionally, it can arguably be seen as the more pleasurable game as you are competing in a league, just as if you are a real football manager.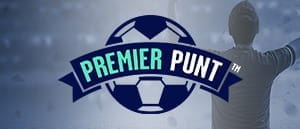 Five-A-Side Betting
Lots of Different Bets
Play with Friends
Throw in the ability to win from no stake competitions and then we are talking about an unparalleled betting experience. If this is not for you, no worry: just head on back to our main page to find out more. Conversely, take a look at our top pick below to get started now!
Q&A/FAQ
This article covers all the key talking points of the Fantasy Football. If the information is unclear, please send us your questions to info@bestbettingsites.com for further clarification.
🏆 What are the best fantasy football betting sites?
Our team of dedicated experts have trawled the internet to provide you with a list of best fantasy football betting sites. This was determined after a number of tests and through our own personal experience.
📋 What are the fantasy football betting rules?
There are a number of fantasy football betting rules that you need to follow. Things such as a limited budget, transfers, and squad size are all things you have to take into account.
⚽ How do you pick a fantasy football team?
There are a number of rules to picking a fantasy football team. Mainly follow form tables, and pick with your head and not your heart. Update your team every week in order to stay on top.
🔞 How old do I have to be to take part in fantasy football betting?
All betting sites require you to be at least 18 years old before you can place a bet. This is for your own safety. There are also