Guide to WV Betting Sites: Rating the Best West Virginia Online Bookies in 2021
West Virginia is well known for its history with horse racing. But what is the situation surrounding online sports betting in WV? Our WV betting sites guide is chock full of information on the state's best bookmakers, top betting apps and legal background to keep you safe and secure.
The Top WV Betting Sites
Best WV Betting Sites
Bonus Offers
Highlights
Rating
Bonus Link
T&C's
🥇 BetMGM

Up to

$600

Risk-Free Bets

19

,

95.11%

Visit Site!
Full T&Cs Apply! New customer offer. Please gamble responsibly. 21+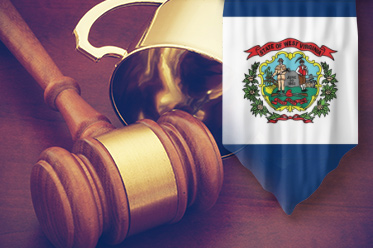 We only list legal and licensed operators on our site, so you don't need to worry about running afoul of the law. We rated all the sites in our list on various criteria, including their legal status, bonus terms and payout levels. Here are the best WV betting sites by category:
Best Betting Sites in WV by Category:
Since the legalization of West Virginia online betting sites is so recent, there aren't many sportsbooks to choose from at the current time. However, be sure to check this page regularly for updates as more bookies gain licenses.
WV Online Betting Sites List: All Legal WV Online Bookmakers
We tested all the legal online bookmakers in West Virginia and collated them into the list below. According to WV gambling law, all online bookies must have an agreement to use a licensed brick and mortar sportsbook's license. Here is the West Virginia online bookmaker list:
List of Legal Online Bookmakers in WV & Licensed Partners
BetMGM LLC – (BetMGM) – The Greenbrier
The best online West Virginia bookmaker sites are well known and trusted brands in the industry. You'd be hard pressed to find a serious gambler who hasn't heard of them, and their reputation for security means you can feel safe betting with them.
How to Start Betting Online in West Virginia
The first step to betting online in West Virginia is to choose a sportsbook from the table on this page. After you make your selection, the steps are similar across all the sites. Here's how to get started with WV betting sites:
2
Fund Your Account
Choose a payment method from the cashier to load your account with. Make sure you don't deposit more than you're comfortable losing.
3
Place Your Bets
Have a look through the markets, odds and proposition bets. Make your selections and include them on your bet slip before clicking the "Bet" button.
As you can see, the process is very straightforward. Once you're on the site, follow the prompts to create an account, locate the cashier, deposit and then you can start betting. It's as simple as that.
Rating The Best West Virginia Betting Sites: The Criteria
To come up with our rankings for West Virginia betting websites, we used various criteria. Chief among them is the sportsbook's safety record. Online sportsbooks in WV must operate on a sublicense from a brick-and-mortar bookmaker. By only playing with licensed bookmakers, you know you're playing safely and legally.
West Virginia Betting Sites: Ranking Criteria
On top of safety, we used various other bookmaker evaluation benchmarks and came up with our final rankings. These include bonuses, mobile app quality, customer satisfaction, payouts and payment methods. The best WV betting sites have high quality solutions across all the categories.
West Virginia Online Sportsbook Legality & Safety
Your safety and security is our number one concern. There are stringent security requirements legal WV betting sites must adhere to in order to ensure player safety. We encourage you to do your due diligence before selecting any new bookmakers, including ones we list here.
While evaluating the West Virginia bookmakers we focused on some specifics, including legal requirements, encryption and data protection, and responsible gambling initiatives. To be a West Virginia online bookmaker, an operator must meet strict standards in these areas.
In the following sections, we dive into each of these criteria so you know what to keep an eye out for. Following these guidelines will protect you from playing with illegal operators and scam sites, protect your data and provide you with options should you run into any disputes.
West Virginia Gambling Law and License
West Virginia sportsbook operators were legalized in 2018 under state code 29-2D-1. There is a strict process legal betting sites in WV must follow, and each bookmaker must acquire a sublicense via a brick-and-mortar partner operating in the state.
Brick-and-mortar sportsbooks are regulated by the West Virginia Lottery Commission, which for many years was solely responsible for the operation of the state lottery. The Commission is a division of the West Virginia Department of Revenue and is responsible for the issuance of betting licenses.
However, just because a bookmaker operates with permission from a brick-and-mortar casino doesn't necessarily means it's safe and secure. It's possible some WV betting sites enter these partnerships in bad faith, which is why we recommend doing some research before opening an account with a new sportsbook.
We also recommend checking for a few logos. The best WV bookies will prominently display the partner license holder's logo, a West Virginia Lottery stamp of approval and responsible gambling information. At reputable online bookies, these images are usually found in the footer of the website.
Federal & West Virginia Taxes
While nobody enjoys the process, filing proper tax paperwork is crucial to staying on the right side of the law. Under West Virginia tax code, online sportsbooks pay a 10% privilege tax, which puts the best WV betting sites odds up there with the low commission often found at offshore providers.
Additionally, the state does not withhold any additional gambling tax from players than is required by the federal government. You'll have to file a W-2G with the IRS if your winnings exceed the minimum for filing ($600 or more if amount is 300x the wager).
However, if you're unable to provide a social security number (SSN) or IRS tax identification number (TIN), then the state is required to withhold 35% of your winnings. This frequently affects foreign visitors who decide to gamble in the US, so keep this in mind if you fall into this category.
Data Security & Encryption
Arguably one of the things most overlooked by players is an online bookmaker's encryption levels. As a bettor you want the highest encryption level possible so your banking, identification and other sensitive information stays protected. Luckily, data security in West Virginia betting sites is some of the industry's best.
The online bookmakers in the state are some of the most reputable around. Many of the WV betting sites online right now have extensive experience in the industry and understand that your protection should be everyone's top priority and keeping bad actors at bay is an ongoing process.
Minimum Age Requirements
Age verification and the protection of minors is another very important legal hurdle for online sportsbooks. Like the gambling laws in the rest of the country, each online bookmaker WV players have legal access to needs to have a system ensuring its player base is 21 or older.
If a breach occurs, responsibility falls squarely on the sportsbook, so you can be sure the best WV betting sites have extensive age verification measures in place to prevent underage gambling. Failure to detect underage gambling has dramatic financial consequences for the West Virginia sportsbook in which the offense occurred.
Responsible Gambling Initiatives
Responsible gambling initiatives are another sign you're at one of the best WV betting sites. These programs assist problem gamblers with getting help they need to overcome their impulses and get their habits under control.
Responsible gambling initiatives in West Virginia include the 1.800.GAMBLER hotline and the National Council on Problem Gambling. Reputable sportsbooks provide links to these resources in highly visible areas on their websites and have literature readily available should you need help.
Additionally, gambling at West Virginia bookmakers utilizing self-exclusion lists and deposit limits ensures you're dealing with companies that keep their player's best interests at heart. However, determining your personal limits is up to you, and you should never engage in gambling activity if it causes your personal or financial hardship.
Certificates
One way to tell if a sportsbook meets all these criteria is by the certificates displayed in its footer. West Virginia bookmaker online certificates also demonstrate the site is licensed, as legal operators feature a West Virginia Lottery Approved watermark next to the security, responsible gambling and licensed partner logos.
DigiCert – Security
Problem Gamblers Help Network of West Virginia – Responsible Gambling
National Council on Problem Gambling – Responsible Gambling
Sometimes scam sites appear legitimate by putting fake logos on their site that resemble the real deal. You can tell the difference because real ones often link to their certificates directly. However, this isn't always the case and we recommend always checking credentials against other factors to be sure.
Bonuses & Offers
One of the greatest things about opening an account at a new provider is the welcome bonus. West Virginia online sports betting sites offer these promotions to encourage people to deposit funds and match a portion of that deposit to build your bankroll up to a specific amount.
We listed the bonuses for all the WV gambling sites and ranked them in order of their welcome packages' quality. Plus, we outlined important terms so you can see which ones are attainable for your budget. Here are the bonuses at the best betting sites West Virginia has to offer:
WV Betting Site
Welcome Bonus
Deposit Features
Rating
Secure Link
T&C's
BetMGM

Up to

$600

Risk Free First Bet

1x

,

7 days

,

N/A

Visit Site!
Full T&Cs Apply! New customer offer. Please gamble responsibly. 21+
While bonuses are a great initial boost to your bankroll, there are other indicators of a sportsbook's quality worth paying attention to. These features often dictate the type of player the bookmaker caters to, and include things like odds, markets and additional capabilities.
Average Payout, Odds and Lines at WV Sportsbooks
Any gambler will tell you the odds are one of the most important factors in sports betting. The best online West Virginia betting sites offer high payouts by charging low commission rates. The payout rate calculation for sportsbooks is 100% minus the bookie's commission.
Keep in mind that betting sites constantly balance their books to minimize their exposure to various outcomes. This is why odds fluctuate over time as people bet money and more information becomes available. It's not unheard of to see different odds at two different sportsbooks for the same event.
BetMGM – 95.11%

Payout Rate
As you can see from the list above, WV bookies have very good payout rates compared to the rest of the industry. This is presumably because of the low tax rate the state charges for hosting WV sports betting sites.
Live Betting Sites in West Virginia
Live betting is a relatively new innovation in the sports betting industry that lets players wager on games already in progress. Many West Virginia betting sites are on top of this trend when it comes to their in-play betting capabilities.
Occasionally, the best WV sports betting sites offer specific live betting bonuses, but your timing needs to be good to find them. Here is the best offer we found for live sports betting WV players can take advantage of:
Best Live Betting Bonus
Up to $600 Risk Free First Bet
BetMGM Bonus Conditions
Bonus Code:

Not needed

Minimum Odds:

N/A

Wagering requirement:

1x

Validity:

7 days
Bonus Wagering Contribution Weighting
Ongoing Offers Parlay Boost
Full T&Cs Apply! New customer offer. Please gamble responsibly. 21+
Across the industry, it's standard practice to offer live betting bonuses coinciding with large events like the Super Bowl or The Masters. The betting sites WV players can use also follow this philosophy, so be sure to check them out when there's a big sporting event coming up.
Remember that live betting offers may only be allowed in the in-play platform, while welcome bonuses are often allowed anywhere in the sportsbook. Almost all the best WV bookies have live betting in some form, so you can likely partake no matter which West Virginia betting site you choose.
Deposits & Withdrawals
Another aspect bettors often overlook are the various payment methods. It does you no good to register at a bookmaker without your preferred deposit method. Watch out for limits, fees and withdrawal capability, and also whether or not you can claim a bonus using your preferred payment provider.
We looked at popular payment methods, what their limits are and whether or not withdrawal is available at the top West Virginia betting sites online. Be sure to read through your preferred sportsbook's terms to see if your favorite payment method is available for bonuses. Here are our findings:
Payment Method
Type
Deposit Limits
Deposit/Withdrawal
Payment Fee

PayPal

eWallet
$10 – Unlimited

Available for Deposits

/

Available for Withdrawals

No Fees

Play+

eWallet
$10 – Unlimited

Available for Deposits

/

Available for Withdrawals

No Fees

Visa

Debit Card
$10 – Unlimited

Available for Deposits

/

Available for Withdrawals

No Fees

Mastercard

Debit Card
$10 – Unlimited

Available for Deposits

/

Not Available for Withdrawals

No Fees

Discover

Debit Card
$10 – Unlimited

Available for Deposits

/

Not Available for Withdrawals

No Fees

Bank Transfer

Bank Transfer
$10 – Unlimited

Available for Deposits

/

Available for Withdrawals

No Fees
As you can see, most online bookies have minimum deposit limits you must meet in order to load your account. Also, be aware that while the sportsbook may not charge fees, the payment provider might. It's worth checking the payment method's terms and conditions should any discrepancies arise.
Lastly, some West Virginia gambling sites require you to place a deposit within the last 180 days to use a payment method for withdrawals. We suggest you consult the sportsbook's help page or customer support for payment information to find a method that works for you.
Best Payment Method
We also compared the various payment methods and came up with the top option for WV bookmakers. PayPal was the number one option offered at the best online betting sites West Virginia players can register at. It allows deposits, keeps your bank information secure and allows withdrawals.
Loads of Ongoing Promotions
Best Parlay Boost Available
Up to
$600
Risk Free First Bet
Full T&Cs Apply! New customer offer. Please gamble responsibly. 21+
You can also see our favorite WV betting site for PayPal above. Be sure to check the promotion's terms and conditions to ensure the method is still valid for claiming bonuses. Welcome deals and their terms change frequently, so keep an eye out before you deposit.
Mobile Apps
Another common practice in the sports betting industry is the creation of dedicated mobile apps. Many bettors wager exclusively from their cell phones nowadays, so we check out the best WV sports betting apps. Here is our favorite mobile sportsbook app:
Best Sports Betting Site
Great Welcome Offer
Up to
$600
Risk Free First Bet
Full T&Cs Apply! New customer offer. Please gamble responsibly. 21+
Occasionally sportsbooks offer promotions for their iOS and Android betting apps, which can be advantageous when you're wagering with your smartphone or tablet. The best online West Virginia betting sites have dedicated teams responsible for updating, maintaining and improving the apps.
The best WV sports betting apps also have the full functionality of the desktop site. Though it can be trickier to execute your bets quickly and accurately simply due to the nature of touch screens, it's nice to have everything literally at your fingertips if you're betting on the go.
Customer Service
We hope you won't need it very often, but customer service can be an important part of your overall experience. You want to find the team best able to answer your questions whenever you need assistance, in a friendly, helpful way.
Additionally, you want to find bookies offering help via your preferred communication method. The top betting sites West Virginia players can bet at have a plethora of options available if you need to get in touch. These frequently include live chat, email and even the phone.
If you ever have a serious issue regarding your account's payment information, your identity or even issues controlling your gambling, customer service is there to assist you. Remember the team is there to assist you, so don't hesitate to reach out if you are having problems.
The Top New Betting Sites In West Virginia
Since laws legalizing online sportsbooks only recently passed the state legislature, there are new betting sites in West Virginia popping up every day. New WV betting sites also tend to have generous welcome offers to attract new customers away from the more established bookies in the area.
Here are our favorite new WV online bookmakers:
New WV Betting Site
Bonus Offer
Active from
Rating
Secure Link
T&C's
BetMGM

Up to

$600

Risk Free First Bet

2018
Visit Site!
Full T&Cs Apply! New customer offer. Please gamble responsibly. 21+
Be sure to come back to this page every now and then because we update our lists as more WV online sports betting sites become available. Since online sports betting legislation is relatively new in the state, the selection may seem limited.
However, new WV sportsbooks apply for license partnerships frequently. The process is time consuming and deals frequently fall through when the online bookies and brick-and-mortar casinos are hammering out license partnership details. We're confident there will be an influx of new, legal WV bookmakers in the coming months and years.
Illegal Betting sites in WV
For every legal bookmaker, there seem to be many more illegal sites. Betting companies in West Virginia need to be regulated by the state and hold a license. Many offshore operators do not satisfy these requirements. Here is a list of known black market sportsbooks in WV:
⛔ Riverbet
⛔ Premiumbull
⛔ digiBet
⛔ Bigbetworld
⛔ All Horse Racing
⛔ Gamebet
⛔ 21Bet
⛔ 1xBet
⛔ 12BET
There are a multitude of reasons to stay away from illegal betting sites, not least of which is to protect your payment and identification information. By only wagering at legal sites you protect yourself from scammers and gain legal recourse in case of financial disputes with licensed sportsbooks.
The West Virginia Gambling Industry
Though online gambling in West Virginia is new, horse racing has been around for ages. Charles Town Turf Club (defunct in 1979) opened shortly after the legalization of parimutuel gambling in West Virginia in 1933.
The state was also the first to legalize "racinos", or horse racing venues with casino games in the 60's. Racinos in West Virginia for many years could only offer slots in addition to the on-track action, but this changed in the late 2000s with the addition of table games.
Finally, in 2018 the state followed the lead of New Jersey and Delaware and legalized in person and online sports betting. Las Vegas, Nevada long held a sports betting monopoly in the USA due to the Professional and Amateur Sports Protection Act and protectionist lobbying by the Vegas gambling industry.
Luckily, the Supreme Court repealed the act and paved the way for other places to follow in Las Vegas's footsteps. Here is a brief history of sports betting in West Virginia:
History of Sports Betting in West Virginia
2011:

New Jersey Begins Paving the Way While New Jersey's Governor, Chris Christie labored to let New Jersey's casinos offer sports betting. Major sports leagues contested this under the Professional and Amateur Sports Protection Act (PASPA). West Virginia's government worked closely with New Jersey in support.

2018:

PASPA Repealed After six years of legal wrangling, the case finally made its way to the Supreme Court, which overturned PASPA and allowed New Jersey its sportsbooks. West Virginia soon followed and made its own legislation.

2018:

West Virginia Legalizes Sports Betting In March 2018, the state legislature decided to officially legalize sports betting in the state. It was a notable move considering it passed West Virginia's House and Senate without the signature of the governor, a rare feat.

2018:

First Online Sportsbook Launched in West Virginia Once West Virginia worked out the details, the law took effect. This let operators apply for licensure through the state's five casinos to launch online sportsbooks. The first one opened in 2018.

2019:

More Sportsbooks Come into the Fray Though the first year was considered a disappointment in the sense of tax revenue, 2019 saw an additional two online sportsbooks open their doors to West Virginia bettors. The extra revenue saw the state post stronger numbers in 2020.

2020:

Two More Partnerships Announced Due to the successes in 2019 and 2020, two more West Virginia sportsbooks opened their doors in 2020 for a total of five in the state, though state regulators are hoping for more announcements in the coming years.
As you can see, gambling websites in West Virginia are a pretty recent development. It's notable because historically West Virginia is one of the most gambling-friendly states in the union. Many other states are looking to see how the situation develops and if the framework is sustainable.
Overall, the future of sports betting in West Virginia is promising. The spate of sports betting legislation on both a federal and state level opened up new possibilities for states in terms of tax revenue. Don't be surprised if other states follow the lead of WV betting sites.
Frequently Asked Questions
Though we try to make all our guides as comprehensive as possible, our readers occasionally have more specific questions, which we answer below. If you have any questions or comments, feel free to reach out to us at contact@bestbettingsites.com.
🥇 What is the best betting site in WV?
You can see our best WV betting site at the top of this page. All the sites on this page are licensed and legal in the state of West Virginia, so you can be sure you're protected playing with them.
🔎 Are there any new betting sites in WV?
Yes, there are new betting sites in WV. The legislation legalizing sports betting in West Virginia is rather new, so be sure to come back to this page in the coming months for updates.
📜 Is there a list of the WV betting sites?
You can see our list of WV betting sites a bit further up the page. We also put the legal licensed partner casino for each sportsbook we researched so you can verify the license for yourself.
🛡️ Are WV betting sites safe?
Yes, WV betting sites are safe. Check out the safety section of this article for a deeper dive into the safety and security measures at each of the legal WV sportsbooks.
💵 How does West Virginia make money from betting sites?
As codified into state law, West Virginia betting sites pay a 10% privilege tax to operate in the state. You can see our write up on West Virginia gambling taxes for a more detailed overview on both personal and commercial entities.
⚖️ Is online betting in WV also legal?
Yes, online betting in WV is legal. Many people consider West Virginia as a very gambling friendly state, and it was one of the first states to legalize online sports betting and gambling.
👮 How can I solve a dispute with a West Virginia online bookmaker?
The best way to resolve disputes with West Virginia online bookmakers is by contacting its customer support team. If that doesn't work, you can also contact the West Virginia Lottery Commission and file a complaint.
WV Betting Sites: A Mountain of Fun
In this article we compared all the operators in the state to come up with our list of the best WV betting sites. While many gamblers are familiar with criteria like odds and bonuses, we emphasized security, legality and support so you can feel comfortable with the sportsbooks listed here.
If you enjoyed our article on West Virginia online sports betting, check out our reviews of US betting sites so you'll know the full legal situation wherever you are in the country. Keep us in mind the next time you make it to a state with legal online betting.