Nevada Betting Sites – Best Sportsbooks to Play Legally in 2021
Online sports betting is legal in NV and our Nevada betting sites guide helps you get involved in the action. We look at the best websites and apps where you can wager online. We're confident our site has everything to get started with online betting in the Silver State.
The Top NV Betting Sites
Best NV Betting Sites
Bonus Offers
Highlights
Rating
Bonus Link
T&C's
🥇 BetMGM

Up to

$600

Risk-Free Bets

19+

,

95.11%

Visit Site!
Full T&Cs Apply! New customer offer. Please gamble responsibly. 21+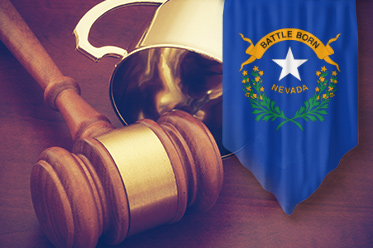 Best NV Betting Sites
🥇 BetMGM ✪ Best Sports Betting Website
Nevada is the gambling capital of the United States, but how does it stack up when it comes to online sports betting? In our guide, you'll discover the best places to bet, the legal situation, and information about taxes, payments, and security. Our table shows you more details.
Best Betting Sites in Nevada by Category:
Each bookmaker we feature has its own standout qualities. We realize that everybody has a different gambling style. Some bettors seek out the largest deposit bonuses, while others are always searching for the best odds. We think you'll find a Nevada sportsbook that fits your needs.
Nevada Sports Betting Sites List: All Legal NV Online Bookmakers
We tested and reviewed all the legal bookmakers in Nevada and here is what we recommend. All the sites and apps on our Nevada online bookmaker list are all fully regulated and licensed – making them trustworthy places for your money.
List of Legal Online Bookmakers in WV & Licensed Partners
BetMGM LLC – (BetMGM) – Nevada Gaming Commission
We believe these are the best online Nevada sportsbooks. As you can see in the table, all bookmakers that we feature are licensed by the Nevada Gaming Commission – making them legal and safe places to bet.
How to Start Betting Online in Nevada
To begin online sports betting in Nevada, you might need to travel to Las Vegas. Before you are allowed to gamble online, Nevada law requires you to register in person at a brick & mortar sportsbook. When there, you need some photo ID and a smartphone or tablet to get started.
1
Register at the Casino
Choose a sportsbook from our list on NV betting sites. Go in person to your sportsbook of choice with a valid photo ID. Fill out your personal details and open your account.
2
Log on or Download the App
Download the app of your sportsbook of choice to your smartphone or tablet. IOS or Android devices will both work fine. Check the terms and conditions of the bonuses on offer and decide if you want to claim one.
3
Time to Deposit
Finish the registration process and choose which of the available payment methods you will use. You may need to make your initial deposit at the casino cage – depending on which site you choose.
If you are in Vegas or nearby, then it shouldn't be too much trouble to sign up to an online sportsbook. Signing up elsewhere in the state is possible with some sites. Once you visit the casino, it should be a straightforward process to open your account and start betting.
The Criteria We Used to Pick the Best NV Online Sports Betting Sites
Don't rush when choosing an online sportsbook. There are a lot of crucial details to factor in before making your decision. We considered all the criteria in the table below when selecting the best Nevada betting websites.
Nevada Betting Sites: Ranking Criteria
Bonus and promotions, the biggest payouts, and competitive odds are key factors in choosing the best online Nevada betting site. This must be balanced against safety, security, and usability for Nevada bettors. The top sites combine each of these elements to give a great all-around user experience.
NV Online Sportsbetting: Legal Aspects
NV online sports betting is regulated by the Nevada Gambling Commission. The NGC is responsible for issuing licenses to bookmakers in the state and monitoring how they operate. By using a legal Nevada sports betting site or app, you know your money is secure.
When reviewing each Nevada online bookmaker, we focused on some key factors. Security and safety are our number one priority. All our recommended Nevada betting sites use the highest level of encryption and are fully licensed and regulated by the NGC.
With so much legal gambling available in Nevada, using illegal offshore bookies just isn't worth the risk. We recommend that you stick to licensed and trustworthy Nevada sports betting sites. That way you know your funds are safe, and you are guaranteed to get paid out if your bets win.
Law and Licenses
Online gamblers should always use legal betting sites in Nevada. Betting at offshore bookmakers is breaking the law and you are putting your money at risk. So, make sure to choose a 100% legal site to place your online wagers.
The Nevada Gaming Commission licenses all online sportsbooks in the state. As one of the most experienced gambling regulatory authorities in the country, the NGC has high standards to qualify for an online gaming license. The commission thoroughly tests all Nevada betting sites before they are approved.
In-person registration is a requirement for starting an online sports betting account in Nevada. New customers with NV online bookmakers must visit a Las Vegas or Reno casino before they can start betting online. It may seem annoying, but this is firmly part of the law and can't be avoided.
Online sports betting in Nevada isn't exclusive to state residents. If you have a valid Social Security Number and are located within state lines, you can sign up and bet. Likewise, Nevadans can also gamble online in other states like Colorado – if it is legal to do so.
Online Sports Betting Taxes in Nevada
If you are a successful online sports bettor in Nevada, then you will have to pay taxes. For a big win, you may have a W-2G form sent to you automatically. Even if you don't receive a form, all gambling wins must be reported on your annual tax returns.
There is no state income tax in Nevada. So, if you are a Nevada resident, any wins on the best Nevada sports betting sites will only be subject to federal taxes.
Nevada gambling sites must also pay their share of taxes to the state. Sportsbooks are taxed at a rate of 6.75% of gross profits. Nevada raises the second-highest amount of tax revenue from sports betting of any state – behind only New Jersey.
Data Security and Encryption
All licensed Nevada online betting sites should use a secure socket layer connection. This ensures all information sent between you and the gambling site is encrypted. Look for a padlock symbol to the left of the website address. Each Nevada sports betting app should also use encryption to protect your information.
It is up to you as an individual to protect yourself when you gamble online. When you wager on Nevada betting sites, online security steps should be followed. Use strong passwords on your computer or mobile and install updated anti-virus software. Only download gambling apps from official sources.
Legal Gambling Age in Nevada
To gamble with an online bookmaker, Nevada law dictates that you must be over the age of 21. This age limit is strictly enforced, and minors should not seek to circumvent this rule.
If you search online, you might find bookies that claim you can bet online legally in the United States from the age of 18. But be wary, as these offshore sportsbooks are illegal and should not be trusted with your hard-earned money.
Responsible Gambling in Nevada
The state of Nevada uses taxes on slot machines to fund its programs that help to treat problem gambling. If you need someone to talk to about gambling issues, you can call the Nevada Council on Problem Gambling on their 24-hour helpline (1-800-522-4700).
You can place yourself on a self-exclusion database – on a temporary or permanent basis. This covers both online and in-person gambling in Nevada. The National Council on Problem Gambling and Gamblers Anonymous are two further nationwide organizations that can help.
Certificates
For a Nevada online bookmaker, online security is a crucial topic. A Nevada betting site can prove it is trustworthy with a certificate. Our list below shows the most important certificates that should be displayed by an online sportsbook in the state of Nevada.
DigiCert – Security
Cloudflare – Security
Nevada Council on Problem Gaming – Responsible Gambling
National Council on Problem Gambling – Responsible Gambling
Look out for these certificates before you deposit your money. If a website or app displays the logos of these certificates, then you know they value your safety and security.
Bonus & Offers
When considering the best betting sites Nevada has to offer, the welcome bonus should be high on your list of priorities. Our recommended sportsbooks have great introductory offers to get bettors in Nevada started.
Remember to check bonus terms and conditions before depositing to a new online sportsbook. Each offer has individual requirements that must be completed. There might be playthrough stipulations or a minimum odds level to satisfy. Here are the welcome offers from our choice of best Nevada betting sites.
NV Betting Site
Welcome Bonus
Deposit Features
Rating
Secure Link
T&C's
BetMGM

Up to

$600

Risk Free First Bet

1x

,

7 days

,

N/A

Visit Site!
Full T&Cs Apply! New customer offer. Please gamble responsibly. 21+
The initial bonus is important, but you should also think about additional factors before you sign up to a new betting site in NV. Online sports betting involves many facets – such as payouts, odds, payment methods, and mobile apps. We examine each of them in the following paragraphs.
Average Payout, Odds and Lines at Nevada Betting Sites
When gambling at the best online Nevada betting sites – you should always strongly contemplate their payout rates. Fair payout rates should be an important consideration when signing up to a new sportsbook.
Return to player (or RTP) is the percentage payout a bettor receives after the commission taken by the bookmaker. A sharp gambler always tries to maximize their potential payouts and minimize the vigorish that they pay to a sportsbook.
BetMGM – 95.11%

Payout Rate
These are the average payout rates from our recommended Nevada betting sites. Remember that rates vary from sport to sport, and this is an average figure. Larger payout rates mean you get more value on your bets. Bear this in mind when you are looking for a new sportsbook.
Live Betting Sites in Nevada
Nevada betting sites allow live betting on sports during a game. Live betting can be an exciting and dynamic way to gamble and a fantastic way to add to your enjoyment of watching live sports.
Some NV online sportsbooks enable you to alter your bet during a game. This enables you to cash out or increase your stake during the event and adapt your wager to the live action as it progresses.
Be aware that odds can change quickly in live betting, especially in a close sporting contest. Make sure you have up-to-date information before you bet on a live game, so you don't get caught out if the odds alter. Here is our best Nevada live betting bonus.
Best Live Betting Bonus
Up to $600 Risk Free First Bet
BetMGM Bonus Conditions
Bonus Code:

Not needed

Minimum Odds:

N/A

Wagering requirement:

1x

Validity:

7 days
Bonus Wagering Contribution Weighting
Full T&Cs Apply! New customer offer. Please gamble responsibly. 21+
All bonuses have their own specific wagering requirements at different betting sites. Online Nevada sportsbooks can have generous bonuses, but you should make sure the terms and conditions are realistically achievable before you sign up.
Live betting can be a fun way to root for your team. With the arrival of the Raiders and Golden Knights in Las Vegas, live betting is a fantastic way to add to your enjoyment as you watch them play.
Payment Options
There are a wide variety of payment options available at the top NV betting sites. Online deposits via Visa and Mastercard are widely accepted. Bank transfer is another convenient option. EWallets such as PayPal are also popular methods for Nevada residents to deposit and withdraw from legal online sportsbooks.
One important difference between Nevada and other states is that your first deposit might have to be a cash transaction at the casino cage. This is another slight inconvenience for online sports bettors in Nevada.
Our table shows all deposit and withdrawal options at Nevada betting sites. Our recommended sportsbooks don't charge fees, but your payment provider might, so double-check. And remember, many sites only let you withdraw to a payment method if you have used it to deposit within the past 180 days.
Payment Method
Type
Deposit Limits
Deposit/Withdrawal
Payment Fee

PayPal

eWallet
$10 – Unlimited

Available for Deposits

/

Available for Withdrawals

No Fees

Play+

eWallet
$10 – Unlimited

Available for Deposits

/

Available for Withdrawals

No Fees

Visa

Debit Card
$10 – Unlimited

Available for Deposits

/

Not Available for Withdrawals

No Fees

Mastercard

Debit Card
$10 – Unlimited

Available for Deposits

/

Not Available for Withdrawals

No Fees

Discover

Debit Card
$10 – Unlimited

Available for Deposits

/

Not Available for Withdrawals

No Fees

Bank Transfer

Bank Transfer
$10 – Unlimited

Available for Deposits

/

Not Available for Withdrawals

No Fees
As online gambling is fully legal in Nevada, betting sites that use sketchy payment methods should be avoided. You should always gamble with sites that use legitimate and trustworthy payment options like bank transfer, PayPal, and debit card deposits.
Fully legal sportsbooks, like the ones we recommend, have government regulations ensuring customers are treated fairly. Our chosen bookmakers payout promptly through your selected withdrawal method – so you should have no stress or worry if your bet wins.
Best Payment Methods
The best online betting sites Nevada has to offer, each have multiple payment options. On legal Nevada betting sites, it is convenient and easy to deposit and withdraw. Therefore your choice of payment method should be the most convenient for you.
Great Welcome Offer
Best Parlay Boost Available
Up to
$600
Risk Free First Bet
Full T&Cs Apply! New customer offer. Please gamble responsibly. 21+
You can use several major debit cards and reliable payment options at legal Nevada betting sites. Any site that asks you to use payment methods that you aren't comfortable with is not worth your time or business and is probably not legal.
Best Mobile Apps for Nevada Sports Betting
Nevada sports betting apps make it even easier to place a bet. Each of our featured sportsbooks has a betting app for both iOS and Android users. This makes it straightforward to place a wager with a smartphone or tablet. Here's our best Nevada sports betting app bonus.
Great Sign-Up Bonus
Edit My Bet Feature
Up to
$600
Risk Free First Bet
Full T&Cs Apply! New customer offer. Please gamble responsibly. 21+
All the best online Nevada betting sites have high-quality mobile apps. Mobile apps are a convenient method of betting for many Nevada residents.
A great advantage of mobile betting is that you can place a bet with your smartphone at any time. The mobile apps of our legal and recommended Nevada sportsbooks are safe and secure methods of gambling.
Customer Service at Nevada Online Sports Betting Sites
Delivering good customer service is a high priority of the betting sites we recommend. Leading Nevada sportsbooks have live chat support to help customers. Plus, there is email support if that is what you prefer.
If you have a problem with a gaming site that can't be resolved, then the Nevada Gaming Commission has a complaints form on its website. The benefit of legal online gambling in Nevada is that bettors have an organization to mediate disputes.
New Betting Sites in Nevada
There are some fantastic places for online bettors in Nevada to get involved in fully legal sports betting. Here are our favorite new betting sites in Nevada.
New NV Betting Site
Bonus Offer
Active from
Rating
Secure Link
T&C's
BetMGM

Up to

$600

Risk Free First Bet

2018
Visit Site!
Full T&Cs Apply! New customer offer. Please gamble responsibly. 21+
Each of our recommended new sites is a well-established gaming business – operating legal sports betting sites in several other states. All our selected new Nevada betting sites offer a great bonus to get you started.
All our selected sites are fully regulated and licensed by the Nevada Gambling Commission. Security is important to each of these sportsbooks. Your money will be safe, and you know you will be paid out on your winning bets without issues.
Illegal Betting sites in Nevada
With legal betting sites in Nevada offering great places to bet, there is no reason to seek out illegal offshore bookies. Unlicensed sites are risky places to make a wager and should be avoided. Here is our blacklist of the betting sites that we urge you to steer clear of.
⛔ Riverbet
⛔ Premiumbull
⛔ digiBet
⛔ Bigbetworld
⛔ All Horse Racing
⛔ Gamebet
⛔ 21Bet
⛔ 1xBet
⛔ 12BET
These sites are not licensed by the state of Nevada and can't be trusted with your money. If your bet wins, there is no guarantee of a payout from these offshore bookmakers. Gamblers in Nevada should stick to the trustworthy legal sites which we recommend.
A History of Gambling in Nevada
Nevada's gambling history is legendary. For a long time, Nevada was the only state in the US where sports betting was legal. Gambling began in 1931 and Las Vegas quickly became the place to be for gamblers from around the nation and beyond.
Sports betting was officially legalized in 1949. The boom was short-lived, as oppressive taxation was introduced – forcing much of the betting action underground. Tax cuts in the 70s and 80s gave a major boost to sports betting in Nevada, allowing it to truly take off.
History of Sports Betting in Nevada
1931:

Gambling Begins in Nevada The Wide Open Gambling Bill was passed to try and provide some much-needed tax revenue during The Great Depression. This signaled the beginning of gambling in Las Vegas and the growth towards the city it is today.

1949:

Sports Betting Officially Legalized Nevada was the first state to legalize sports betting. However, two years later a 10% tax on all sports betting revenue was introduced. This tax was so high that most sports betting was driven underground. Mob operations and backroom bookies thrived as legal bookmakers found it hard to break even.

1983:

Tax Cuts for Gambling Taxes for sports betting were first cut to 2% in 1974. In 1983, taxes were slashed further – to just 0.25%, allowing the Nevada sports betting industry to begin to flourish.

1992:

Nevada Stands Alone The Professional and Amateur Sports Protection Act (PASPA) made it illegal to bet on sports in every American state apart from Nevada. The Silver State now officially had a monopoly on sports betting in the US.

2018:

PASPA Overturned In May of 2018 the US Supreme Court ruled against PASPA and overturned the federal ban on sports betting. This enabled online betting around the country, including Nevada.
The Professional and Amateur Sports Protection Act of 1992 gave Nevada a virtual monopoly on gambling in the United States. Sportsbooks in Vegas and throughout the state thrived. Bettors flocked from around the country to bet legally in Nevada casinos.
When PASPA was overturned in 2018, Nevada was more than ready to embrace online sports betting. With so many gambling Nevada sites already operating in the state, online sports betting in NV is booming and only set to grow further.
FAQ
We hope that that you found our Nevada online sports betting guide as informative as possible. Below are some of the most frequently asked questions from our readers about betting online in Nevada. This should cover some of the most common topics that our readers ask about online NV sportsbooks.
🥇 What is the best betting site in Nevada?
There are several fully legal sites we recommend for online sports betting in Nevada. Our section above gives details of the best Nevada betting sites where you can place a wager.
🔎 Are there any new betting sites in Nevada?
Yes, there are lots of great new betting sites in Nevada. Nevada residents have plenty of choice of where to bet online. The amount of regulated and licensed sportsbooks will likely increase further as online sports betting grows in NV.
📜 Is there a list of the Nevada betting sites?
We have a list of recommended sportsbooks for gamblers in NV. We reviewed and selected the top sites for Nevada bettors. Follow our links to sign up to the site of your choice.
🛡️ Are Nevada betting sites safe?
Yes. Each betting site we recommend is a safe place to gamble. All our featured sites are fully licensed and regulated by state authorities. Bettors should not risk their funds by using illegal offshore betting sites. Read more about gambling safety in Nevada.
💵 How does Nevada make money from betting sites?
The state of Nevada charges betting sites a tax rate of 6.75% on gross profits. Nevada has the second highest revenue from sports betting taxes in the country. For more information, read our taxation summary for online sports betting in NV.
⚖️ Is online betting in Nevada also legal?
Yes, online betting is fully legal in Nevada . You can bet legally and safely with state licensed sportsbooks. We summarise the legal situation for Nevada online sports betting in our section above.
👮 How can I solve a dispute with a Nevada online bookmaker?
If you have a problem with Nevada sports betting sites, there are several steps you can take. First you must follow the official complaint procedure of the sportsbook in question. If you still aren't satisfied with the outcome, you can submit a dispute to the Nevada Gaming Commission. Read more information in our support section above.
Conclusion: Nevada Remains the Sports Betting Capital
It is a great time to be an online bettor in Nevada. All of the best NV betting sites are legal and safe. A competitive market means there are plenty of great promotions for customers. This gives a fantastic opportunity for online gamblers throughout the Silver State.
Online sports betting is now legalized in a growing number of US states and Nevada remains at the top of the pile. Visit our guide to US betting sites to see in which other states you can bet online.