Full Guide to NJ Betting Sites: Legal Sportsbooks NJ Licenses
New Jersey is one of the pioneering states in terms of gambling legislation in the US. But what exactly are the top NJ betting sites? We took a look, so here are the best four bookies providing online sports betting in New Jersey.
The TOP 4 NJ Betting Sites
Best NJ Betting Sites
Bonus Offers
Highlights
Rating
Bonus Link
T&C's
🥇 BetMGM

Up to

$600

Risk-Free Bets

20

,

95.39%

Visit Site!
Full T&Cs Apply! New customer offer. Please gamble responsibly. 21+
🥈 888sport

Up to

$500

in Free Bets if First Bet Loses

21

,

95.55%

Visit Site!
Full T&Cs Apply! New customer offer. Please gamble responsibly. 21+
🥉 SugarHouse

100% up to

$250

on First Deposit

21

,

95.81%

Visit Site!
Full T&Cs Apply! New customer offer. Please gamble responsibly. 21+
⭐ Borgata

Bet $20

Get $100

in Free Bets

20

,

95.14%

Visit Site!
Full T&Cs Apply! New customer offer. Please gamble responsibly. 21+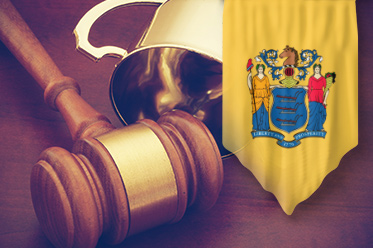 Since online betting sites are relatively new in the country, we developed a list of criteria for rating bookies using our years of gambling experience. These performance indicators include legal issues like licensing, individual features available at each sportsbook, and benchmarks relating to each site's overall gambling experience.
Best Betting Sites in NJ by Category:
This also allows us to figure out which site is best by category, so we listed them for you in the table above. Be sure to check this page often as we continually update it with the best sportsbooks NJ has to offer.
NJ Online Betting Sites List: All Legal NJ Online Bookmakers
The primary requirement a site must meet for inclusion in our tests is it must operate legally in the state of New Jersey. That means it must be licensed and operating within the state's regulatory framework. Here is the New Jersey online bookmaker list with licensing information for each:
List of Legal Online Bookmakers in NJ & License
While these are the best legal bookies in New Jersey, they aren't the only ones available. You can easily find illegal betting sites, but gambling with offshore bookies is breaking the law. That's why we believe an operator must be licensed to qualify as the best online New Jersey bookmaker.
How to Start Betting Online in NJ
Getting started with NJ bookies is relatively simple. However, it does require some financial and identification documents from your side. This is to prevent identity theft and fraud. Here's how to get started at NJ betting sites:
1
Step 1
Create an account at one of the NJ betting sites on our list using your email address and provide any identification documentation the site requires.
2
Step 2
Choose which payment methods you would like to use to make your deposit and read the terms and conditions for any deposit bonuses you might be eligible for.
3
Step 3
Claim your bonus and begin playing. Be sure to check for expiration limits and playthrough requirements to ensure you can cash in on your welcome bonus.
The first things you need are the last four digits of your Social Security number (SSN) which the bookies use to check you're a taxable resident in the United States, your mobile phone number, and email address.
Additionally, you need to think about which bonuses you find attractive, which payment methods you like using and whether you plan on playing via a mobile app or on your desktop. While this can seem overwhelming at first, we go into detail about all these considerations later on.
Rating the Best New Jersey Betting Sites: Our Method
The criteria we used for finding the best betting sites NJ has to offer took factors related to bookmaker safety, playability and service into account. With our years of gambling experience, we isolated key points of comparison useful for ranking sportsbooks. We then combine the results into our final rating.
NJ Betting Sites: Ranking Criteria
Ranking bookmakers using this method means we get consistent and repeatable results. This holistic approach lets us identify both the overall best online New Jersey betting sites and the top bookies by category, giving you flexibility in selecting your next sportsbook.
Safety Standards & Legal Measures
Your safety is our number one priority, which is why we emphasize the law and data security. There are plenty of legal New Jersey betting sites to choose from, but unfortunately, some offshore operators try to skirt the rules, or worse, scam you out of your money.
While evaluating New Jersey online bookmakers, we focused on some specific indicators of safety. When dealing with sensitive information like your identity and financials, it's worth taking extra time to be sure you're protecting yourself.
When you gamble at legal bookmakers, you have the law on your side. Online bookies in NJ must meet stringent criteria to operate within the state, many of which are in place as player protection measures. Additionally, you know the operator is legitimate and will pay you your winnings.
Law and License
It almost goes without saying that a license is the number one indicator of safety for online gambling sites. All legal NJ betting sites must register with the New Jersey Office of the Attorney General's Department of Law & Public Safety's Division of Gaming Enforcement (DGE).
Yes, it's quite the mouthful, but it's also a very helpful place. You can verify the validity of licenses at all New Jersey online bookmaker sites by visiting the division's website.
We suggest checking any new bookies you find against the division's list of New Jersey gambling sites to make sure you protect yourself from scams and are gambling legally. When you gamble at offshore bookmakers, you have no legal recourse should a dispute arise.
Additionally, all sportsbooks NJ bettors are allowed to wager at must display the DGE logo in the footer of its website. The image should link directly to DGE's website, which features information about NJ online sports betting, rules, and self-exclusion registration.
Tax Information
Unfortunately, Uncle Sam always gets his cut. That's why NJ sports betting sites require you to register with your SSN. All gambling winnings in the US over $600 are taxable income, and the best NJ betting sites send you an IRS W2-G form automatically when you exceed this threshold.
Additionally, the State of New Jersey also gets a portion of your winnings. You must report your net gambling winnings on your New Jersey income tax return (Form NJ-1040). If you lose more than you win, simply report $0 as your net winnings.
NJ bookies aren't exempt either. Sportsbooks NJ players can play at pay a 13% tax for all the income they generate through sports betting. Since the state now generates more revenue than Las Vegas from gambling, pundits are calling it the future sports betting capital of the US.
Data Security & Encryption
An often overlooked aspect of staying safe while betting is the encryption a sportsbook uses to protect your financial transactions. Good encryption encodes your data so that only authorized parties can read it. This prevents bad actors from stealing your data.
In the gambling industry, the standard encryption level is 128-bit, but the best NJ betting sites online have 256-bit. In general, the higher the encryption level, the more secure your data is. Additionally, bookies should have web security certifications and ID protection listed in their terms and conditions.
Age Limits
The legal age for gambling in New Jersey is 21. All online bookmakers New Jersey licenses have intensive measures in place to prevent underage gambling. According to NJ law, bookmakers are liable for failing to protect minors, and the penalty is heavy.
All legal NJ bookmakers have a "21+" watermark in the footer to display compliance with this law. If a bookmaker displays anything else or doesn't feature the watermark, then you're probably betting with an illegal offshore bookie.
Responsible Gambling Initiatives
The promotion of responsible gambling initiatives is another surefire sign of the best NJ sports betting sites. The State of New Jersey has a self-exclusion list it maintains. Accepting wagers from excluded players is illegal for the sportsbook.
In addition, many of the bookmakers operating in the state sponsor other programs like 1-800-GAMBLER. For online sports betting, New Jersey bookies also have responsible gambling sections outlining the signs and symptoms of problem gambling.
If you ever feel your gambling is becoming a problem, reach out to customer support. Bookmaker support teams are happy to assist you in getting the help you need and can refer you to the proper programs and help you register for the self-exclusion list.
Certificates
A great way to check a bookmaker's trustworthiness is by checking its web security certificate. These certificates are part of the HTTPS protocol. This protocol ensures your data stays encrypted when your client browser is communicating with the betting site's server.
Certification authorities, which are third-party IT companies, are responsible for verifying the identity of a website's owner. Once the IT security firm does this, it issues the web host a certificate listing the encryption level, date of expiration, and the website's owner.
Here are examples of trusted certification authorities and responsible gambling initiatives with certificates of support:
DigiCert – Security
Council on Compulsive Gambling of New Jersey – Responsible Gaming
Go Daddy Certificate – Security
Cloudflare Inc – Security
Gamblers Anonymous – Responsible Gambling
Verifying the site you're betting at has these certificates does a lot for your safety and security. If you end up at an online bookmaker without an HTTPS certificate we recommend leaving the site right away to protect your data and hardware.
Bonus & Offers
One of the biggest selling points sportsbooks use to attract visitors are welcome bonuses. These frequently come in two varieties: the deposit match and the free bet. Each has its strengths, though which one is best is up for you to decide.
We listed the top sportsbooks NJ players can wager with and ranked them in order of their offers' quality. You can also see the additional conditions and make sure the deals are within your budget. Here are the bonuses at the best betting sites New Jersey licenses:
NJ Betting Site
Welcome Bonus
Deposit Features
Rating
Secure Link
T&C's
🥇 BetMGM

Up to

$600

Risk-Free Bets

1x

,

7 days

,

N/A

Visit Site!
Full T&Cs Apply! New customer offer. Please gamble responsibly. 21+
🥈 888sport

Up to

$500

in Free Bets if First Bet Loses

1x

,

7 days

,

N/A

Visit Site!
Full T&Cs Apply! New customer offer. Please gamble responsibly. 21+
🥉 SugarHouse

100% up to

$250

on First Deposit

1x

,

30 days

,

-200 or longer

Visit Site!
Full T&Cs Apply! New customer offer. Please gamble responsibly. 21+
⭐ Borgata

Bet $20

Get $100

in Free Bets

1x

,

7 days

,

-200 or longer

Visit Site!
Full T&Cs Apply! New customer offer. Please gamble responsibly. 21+
We can't emphasize enough how important it is to read the terms and conditions of all the promotions you consider accepting. While bonuses are great for an initial boost to your bankroll, you should also consider other things like the bookie's average odds, markets and features.
Average Payout, Odds and Lines at Bookmakers
Payouts are extremely important to your long-term success. NJ gambling sites set odds for outcomes based on their perceived probability of receiving an equal amount of money wagered on them. This process is called balancing the book and is vital to a bookie's bottom line.
However, the odds don't payout at a 100% rate. If you add up the lines, also known as the implied probability, the total is usually in the 105%-110% range, translating to a return of 90%-95%. Depending on the sport, any payout rate higher than this is exceptional.
To explain this more easily, consider a coin toss. The coin has a 50% chance to land on either side. However, the odds the sportsbook gives you say the coin must land on each side 52.5% of the time for you to break even.
The extra 2.5% on either side is known as the vigorish or "juice", which are gambling terms for the bookie's commission. When done correctly, the bookmaker pockets the difference. It also means you lose, on average, $2.50 for each $100 you wager on coin flips.
However, online sports betting is an inexact science, and bookmakers aren't 100% accurate even with the massive amount of data they have. Therefore, you have opportunities to find discrepancies between the odds and the actual probability of an event. This is known as your edge.
What's all this have to do with odds? The answer is simple; the higher the payout, the higher your edge if you're a profitable gambler. The flip side is also true – if you miscalculate, higher payouts spare your bankroll.
Luckily, we found the average payout rate for all the sports at the best online New Jersey betting sites. As you can see, they are all above 95%, meaning you get exceptional value regardless of the one you choose.
BetMGM – 95.39%

Payout Rate

888sport – 95.55%

Payout Rate

SugarHouse – 95.81%

Payout Rate

Borgata – 95.14%

Payout Rate
Even though their average payouts are similar, you won't necessarily find the same odds for each event at each sportsbook. To take advantage of this, we think you should open an account at all of the NJ betting sites and shop around for the highest odds every time you gamble.
Live Betting Sites
Live betting is fast becoming a popular way to gamble on sports. Fast internet connections and instant results let you take part in the action as it unfolds. The technology is now so advanced that some NJ betting sites provide live game summaries in their live betting suites.
Some operators even offer live betting bonuses valid only in their in-play wagering platforms. The promotions take all shapes and sizes, from free bets to profit boosts, to money back on losses and everything in between. Here's an example of a live bonus at one of the best NJ bookies:
Best Live Betting Bonus
100% up to $250 on First Deposit
SugarHouse Bonus Conditions
Bonus Code:

250MATCH

Minimum Odds:

-200 or longer

Wagering requirement:

1x

Validity:

30 days
Bonus Wagering Contribution Weighting
Ongoing Offers Parlay Profit Boost
Live Promotions Live Profit Boost
Full T&Cs Apply! New customer offer. Please gamble responsibly. 21+
As with all bonuses, it pays to read through the terms and conditions ahead of time. While we only listed betting sites New Jersey players can trust that don't hide much, failing to take the time to do this can often leave a bad taste in your mouth.
We should also note that there's no obligation to accept the offers you're not comfortable with. Examples of offers worth declining are ones you don't have the time or money for regarding expiration dates and playthrough requirements.
Payments
Payment methods are another super important part of the online bookmaker experience. After all, how can you gamble if you can't deposit your money? Luckily, we have our own criteria we use for whittling down our top picks for payment processors.
While looking at the most popular payment methods, we considered what their limits are and whether they accept withdrawals from the top New Jersey betting sites online today. While bookies advertise the absence of fees, some payment providers charge fees for processing gambling transactions.
Payment Method
Type
Deposit Limits
Deposit/Withdrawal
Payment Fee

ACH

Bank Transfer
$10 – $500

Available for Deposits

/

Available for Withdrawals

No Fees

PayPal

eWallet
$10 – Unlimited

Available for Deposits

/

Available for Withdrawals

No Fees

Play+

eWallet
$10 – Unlimited

Available for Deposits

/

Available for Withdrawals

No Fees

Visa

Debit Card
$10 – Unlimited

Available for Deposits

/

Not Available for Withdrawals

No Fees

Mastercard

Debit Card
$10 – Unlimited

Available for Deposits

/

Not Available for Withdrawals

No Fees

Discover

Debit Card
$10 – Unlimited

Available for Deposits

/

Not Available for Withdrawals

No Fees

Bank Transfer

Bank Transfer
$10 – Unlimited

Available for Deposits

/

Not Available for Withdrawals

No Fees

Skrill

eWallet
$10 – Unlimited

Available for Deposits

/

Available for Withdrawals

No Fees
As you can see in the table, sometimes there is a minimum deposit amount at a betting site NJ bettors must meet for a single transaction. You should also keep an eye out; some NJ sports betting sites' bonuses aren't redeemable with certain deposit options.
Lastly, some online bookmakers in New Jersey require you to place a deposit within the last 180 days to use a payment method for withdrawals. We suggest consulting the sportsbook's help page or customer support for payment information to find a method that works for you.
Best Payment Method
We also compared payment methods available at the best NJ sportsbooks. With so many options, it's often hard narrowing them down, but PayPal is by far the most convenient. You can check out our list of PayPal sportsbooks for a full list of gambling options.
Special Daily Promos
Best Parlay Boost Available
Full T&Cs Apply! New customer offer. Please gamble responsibly. 21+
We chose this option because it's available at most of the best online betting sites NJ has to offer. Since bonus terms and conditions change frequently, often without notice, it's a good idea to give the bookie's promotional policy a once over before finalizing your transaction.
Mobile Apps
The rise of smartphones gives bettors a whole new avenue of gambling to explore; mobile betting. The ability to bet from anywhere in the state is normally a convenient feature, but a hindrance when done poorly. Here's the best NJ sports betting app available:
Most Free Bets Available
Best Back-Up Bonus
Up to
$500
in Free Bets if First Bet Loses
Full T&Cs Apply! New customer offer. Please gamble responsibly. 21+
Sometimes sportsbooks offer promotions for their iOS and Android betting apps. These are advantageous when you plan on wagering exclusively with your smartphone or tablet. The best New Jersey betting sites have dedicated teams responsible for updating, maintaining and developing mobile apps.
The best NJ sports betting apps have the full capabilities of their desktop counterparts. While it can be trickier executing bets quickly simply due to the smaller interface, it's nice to have everything literally at your fingertips if you're betting on the go.
Customer Service
It's never anyone's favorite part of gambling, but solid customer service is a must-have to make our list of the best NJ betting sites. Bookmaker support teams should be fast, easily reached, friendly and helpful.
The top betting sites NJ has to offer all have one thing in common – 24/7 live chat. This is our favorite form of communication because someone helps you right away instead of putting you on hold or trying to explain a complex procedure via email.
However, many of the other options are still available at most sites. Ultimately, you want to find a bookie that can provide an experience for online sports betting NJ's citizens had in mind when they voted for online gambling's legalization.
The Top "New" Jersey Betting Sites
The legalization of online betting in the Garden State is a recent development. Therefore many new betting sites in New Jersey appeared over the past few years. One of the perks of gambling at new betting sites is the sizeable welcome bonus operators frequently use to attract new players.
New NJ Betting Site
Bonus Offer
Active from
Rating
Secure Link
T&C's
BetMGM

Up to

$600

Risk Free Bet

2018
Visit Site!
Full T&Cs Apply! New customer offer. Please gamble responsibly. 21+
SugarHouse

100% up to

$250

on First Deposit

2018
Visit Site!
Full T&Cs Apply! New customer offer. Please gamble responsibly. 21+
Borgata

Bet $20

Get $100

in Free Bets

2019
Visit Site!
Full T&Cs Apply! New customer offer. Please gamble responsibly. 21+
Given the legislation allows each licensed sportsbook owner to operate three different skins, we don't see the influx of new New Jersey betting sites slowing down any time soon. Experienced bonus hunters know you can use this to your advantage by cashing in on the various welcome packages.
Be sure to come back to this page often because we will update our lists as each New Jersey betting site becomes available. In the meantime, check out some of the best Pennsylvania betting sites for some nearby options.
Illegal Betting Sites in NJ
For every legal bookmaker, there seem to be many more illegal ones. Though they may frame themselves as legal betting sites in New Jersey, many offshore operators do not have the required license. Here is a list of known black market sportsbooks in NJ:
⛔ Riverbet
⛔ Premiumbull
⛔ digiBet
⛔ Bigbetworld
⛔ All Horse Racing
⛔ Gamebet
⛔ 21Bet
⛔ 1xBet
⛔ 12BET
There are many reasons to stay away from offshore operators, but the primary one is to prevent identity and bank account theft. By only wagering at legal sites you protect yourself from scammers and gain legal recourse in case disputes arise.
The History of Gambling in New Jersey
The 2018 Supreme Court Professional and Amateur Sports Protection Act (PASPA) ruling was a watershed moment for American gambling. New Jersey's government brought the case forward under former Governor Chris Christie and won big time.
The state played a crucial role in the legalization of online gambling nationwide. New US betting sites are showing up in more states with every passing month. But what makes New Jersey the pioneer? We looked at some important dates and numbers in search of answers.
History of Sports Betting in New Jersey
1830:

Freehold Raceway Opens Freehold Raceway is the oldest horse racing track in the United States, and it calls New Jersey home. Horse racing started there in 1830 and has, remarkably, proceeded uninterrupted to this day.

1894:

Gambling Gone for Good? In 1894 the citizenry passed a referendum banning all gambling in the state. However, spotty enforcement meant numbers games, bookmaking and bingos ran amok. Monmouth Park and Freehold Raceway operated with little to no interruptions.

1939:

And… They're Off! In 1939 the voters reinstituted gambling at horse races and pari-mutuel wagering. This was the first step towards the modernization of New Jersey state law.

1978:

Viva Atlantic City In 1976, voters approved a referendum legalizing gambling in Atlantic City. Over the years it's become known as the Las Vegas of the east coast, entertaining many wealthy inhabitants of nearby New York City.

2014:

Supreme Court Overturns PASPA After years of back and forth, the state passed a law legalizing online gambling. Major sports leagues sued to prevent the law from taking effect. Chris Christie appealed, stating PASPA was illegal, to which the Supreme Court agreed.

2018:

Online Gambling & Sports Betting Finally Allowed With PASPA out of the way, states essentially had the right to legislate online betting themselves. Operators primed and ready to enter the market finally launched their sites, and the first online sports bet was accepted in August 2018.
What's remarkable is the influence legal NJ sports betting sites enjoy since they opened in 2018. Many operating companies helped push online betting laws through legislatures in other areas. Seeing the revenue New Jersey generates, other states are eagerly following its example.
Online gambling in New Jersey has a bright future. The legislation in the state makes the barrier to entry relatively low, and the state boasts the most online sportsbooks in America. We wouldn't be surprised to see it become a hub for iGaming, much like it is for brick-and-mortar bookmakers.
FAQ
While we try to make all our guides as comprehensive as possible, occasionally our readers have more specific queries, which we answer below. If you have any comments or concerns, reach out to us at contact@bestbettingsites.com.
🥇 What is the best betting site in New Jersey?
We ranked the best NJ betting sites at the top of this page, so you can see which bookmaker took our number one spot. All the bookmakers we listed are licensed and legal in New Jersey, which means they meet the criteria set forth by the state government in terms of player protection, data encryption, and age verification.
🔎 Are there any new betting sites in New Jersey?
Yes. Since legislation is so new in the state, loads of new betting sites in New Jersey open frequently. Check out our list of new NJ online sportsbooks for a list of options.
📜 Is there a list of the New Jersey betting sites?
Yes, there are many. You can see our list of NJ bookmakers for an overview of the top sportsbooks in the state, along with its owner and licensing information.
🛡️ Are New Jersey betting sites safe?
Yes, licensed New Jersey betting sites are safe. You can read our section on safety at NJ online bookies for a complete breakdown of security, encryption and verification measures operators use to keep your information protected.
💵 How does New Jersey make money from betting sites?
The New Jersey gambling tax laws put the burden on both the operators and players. The operators are subject to a 13% tax on all gambling-related revenue, while players pay 3% of all betting income to the state, on top of any taxes Uncle Sam says you must pay.
⚖️ Is online betting in New Jersey also legal?
Yes, online betting in New Jersey is 100% legal, provided the site has a New Jersey Department of Gaming Enforcement license. See our legal breakdown for a fully detailed look at New Jersey gambling law.
👮 How can I solve a dispute with a New Jersey online bookmaker?
You can solve disputes by contacting customer support teams, and then filing a complaint with the Department of Gaming Enforcement should you need to escalate your dispute to the legal realm. You can read more about customer support responsibilities for an overview of the services they provide.
Conclusion
Given the laws in the state, it's easy for the best New Jersey betting sites to provide a full online gambling experience. Easy access to live and mobile wagering with high payouts means it's one of the top online gambling states in the country.
The outlook in the state means websites for online sports betting NJ players can wager at continue to open regularly. Since each ownership group gets three operating skins per license we expect the rate of openings for online bookmakers to continue at a high rate.