Rugby betting sites are extremely popular throughout Europe and Australia. Hardcore fans are attracted to the wide variety of wagering options requiring complex strategies. Beginners simply like betting on the rugby matches they already love to watch. Rugby betting sites are easy to use and offer competitive odds on all matches.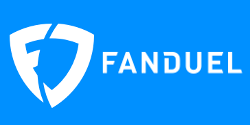 Rugby Online Betting Information
Rugby betting sites offer several different types of wagers. The most popular are:
Match betting
Try scorer betting
Betting on winning margins
Match betting is the easiest wagering option and popular with recreational punters. Rugby match betting simply requires you to choose which team you think will win a particular game. There is usually a point spread attached to each match. This evens out the match-up between the two teams. If you bet on the favorite, they have to win by more than the point spread for you to be successful. If you bet on the underdog, they have to lose by less than the point spread or win the game outright.
Try scorer betting involves placing wagers on who will score in a particular rugby match. A try is the method of scoring points in rugby matches. Each player in a game has specific odds for how likely they are to score a try. Correctly betting on players with low odds provides higher payouts. Bettors can also wager on which team will score a try first.
Betting on winning margins is the practice of wagering on how many points the winning rugby team won by. Punters can place bets on multiple amounts.
Attributes Of The Best Rugby Betting Sites
The best rugby betting sites allow players to wager on all leagues and events including Super League, Elite One Championship, and Challenge Cup matches.
In addition to the most popular types of rugby bets, the best rugby betting sites allow players to make futures and season points wagers. Futures bets are wagers on the outcomes of major rugby tournaments. Season point bets allow players to wager on how many points a team will score in an entire season.
The best rugby bookmakers provide bonuses, promotions, and odds tailored towards Rugby fans, some brands even endorse professional players or hire them as a spokesperson.