Cricket is one of the most-watched team sports in the world, thanks in no small part to the fact that the game is played mostly by international clubs representing their home nations. In fact, as of this writing, more than 100 countries around the world are members of the International Cricket Council, known more familiarly as the ICC.
People like me that like to bet on the sport of Cricket, or any of you who may be thinking of placing a Cricket wager or two, need to know the names and details of a few good Cricket betting Websites.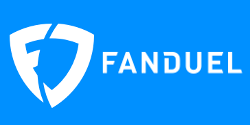 BestBettingSites.com is devoted to details on varieties of Cricket bets, the odds related to the game of Cricket, the major tournaments and events, and I'll even offer you some of my own personal wagering strategies and tips.
Even people who aren't necessarily fans of Cricket find that wagering on England's national pastime is entertaining because of the wide variety of bets you can place. Beyond simply choosing which side will win, proposition bets and other wagers exist to keep even the most hyperactive bettor busy.
How To Choose A Cricket Betting Website
1. Promotional Offers
The number one way gambling websites compete for your money is by making bonus and promotional offers like deposit matches, reload bonuses (where a site pays you a small bonus when you reload your player account with cash), and occasionally a few free bucks to place bets on your favorite Cricket club. Shop around for promotional offers and make sure to read the terms & conditions, as not all promotions are created equally, and some require outlandish procedures and high wagering minimums before you earn your bonus.
2. Betting Variety
Obviously you want to do your research and make sure a Cricket betting website allows you to bet on Cricket, on matches and series you follow, and on specific clubs that you enjoy betting on. Again, not all sites allow wagers on every Cricket club, and some sites don't offer Cricket gambling at all.
3. Legal Status in Your Home Country
Since gambling law is different from one country to the next, you'll want to make sure a website is legal in your country of origin, and does business in your native currency.
4. Solid Customer Service
Contact a betting site's customer service staff before you join to test their friendliness, reliability, and to ask any questions you have. If a site's customer support team is rude, unavailable, or doesn't offer an adequate answer, that's a good sign that you should select another sportsbook site for your Cricket wagers.
How Online Cricket Betting Works
If you're thinking about betting on Cricket–I say go for it. Here's a quick guide to the basics of Cricket bets. Understanding the different types of Cricket bets, the way Cricket odds are presented, and a little bit about types of Cricket matches is all it takes to understand how betting on Cricket works.
Sports bettors enjoy Cricket betting even if they aren't fans of the game itself. That's because, far beyond simple bets on who wins and who loses, you can wager on who will be the best batsman, the matches number one bowler, the winner of series of matches, and more bets than can be listed in a single post.
Obviously, Cricket fans and those who closely follow the sport will probably be more successful than a person who doesn't understand the game. Take a moment and read this basic guide to Cricket, presented in plain-text, before you jump in and drop wagers on the game.
Betting on Cricket matches works just like bets on any other sport. Find a local betting shop or Internet-based gambling site that allows bets on Cricket, sign up and fund your account, and look around at all the various styles of Cricket wagers. Many sites even offer live streams of matches and series, adjusting odds as the match progresses. Betting on Cricket this way makes your experience even more enjoyable since you can watch the match play out in front of your eyes.
After you've placed a few bets, you'll no doubt find yourself hooked on Cricket wagering. I'm a big-time Cricket punter, and I can't wait to bring you even more of my tips and strategies on Cricket wagering in the near future.
Cricket Prop Bets and Wagers
Prop bets, short for proposition bets, are basically any wager outside of a bet on the winner of a match or series. Cricket involves so many statistics and different types of plays and players, there's nearly no end to the variety of Cricket prop bets you can place.
Here's a look at a few of the most popular Cricket proposition wagers available to the sports bettor:
Series Scores
Cricket clubs often play a series of matches–any collection of more than one match is considered a series. Wagering on the overall outcome of a series is a popular prop bet for Cricket punters.
Match Scores
Wagers placed on the total number of runs scored by a side are called Match Scores bets, and are among the more popular Cricket prop opportunities.
Top Bowler
Obviously, wagering on the individual Cricket bowler that takes the top number of wickets is called a Top Bowler bet.
Individual Bowlers Series Wickets
If you want to get a bit more specific, you can bet on the number of wickets a given bowler will take during a series of Cricket matches. One of the more obscure Cricket prop wagers.
Top Batsman
When bettors wager on who will be the top batsman overall in a series or on a given squad, they're placing Top Batsman bets.
Odd Or Even Run Scores
Now the prop Cricket bets start to get a little strange. Some gamblers like to bet on if the final score of a match will be an odd or even number.
Crowd Size
Believe it or not, wagers on the size of a live audience at a Cricket match are popular, especially at neighborhood betting shops or between friends at the pub.
National Anthem Prop Bets
I include the National Anthem bets because they tickle me. Some Cricket gamblers actually place prop bets on how long a particular country's national anthem will take to play.
Prop bets just get stranger from there. Take a look at your favorite online Cricket sportsbook for a selection of the various propositions you can bet on, and remember to only bet when you're having fun, and not to chase a big win just because you're behind. Gambling is meant to be entertainment.
Depositing And Withdrawing
If you choose to do your Cricket wagering through Internet-based sportsbooks, you'll need a way to get your cash to your chosen online book. Cricket betting deposits are available in any number of world currencies, and using a wide variety of financial institutions and arrangements.
Direct Bank Draught
Depending on the law in the country where you live, you may or may not be able to use this most basic of funds transfer methods for your Cricket wagering deposits. A direct bank draught is just like writing a paper check at the chip shop, except it's an electronic "check" that debits your bank account and sends the money straight to your chosen online Cricket sportsbook.
Credit / Debit Cards
Using a credit or debit card is another very convenient way for bettors to deposit funds to their favorite online sportsbook. Enter your credit or debit card information, including prepaid card products from major brands like VISA or MasterCard, and the money is instantly available for Cricket wagering.
eWallets
In some countries, specifically in North America and parts of Europe, you'll have to use an eWallet to make deposits to Cricket gambling sites. That's because financial institutions are disallowed from dealing directly with gambling sites. eWallets are like middlemen–you deposit money into an eWallet (such as PayPal or UseMyBank) from your bank account, then transfer your deposit to the betting site of your choice.
Paper Check by Courier
Sometimes, as a last resort, you'll have the option of mailing a paper check or bank check via international courier to your gambling site. Not every Cricket betting site accepts this deposit method, but in some cases it may be the only way for a gambler to get his cash into his gambling player account.