How to Bet on Football – Everything You Need to Get Started on the Right Foot
Like anything else, learning how to bet on football takes time, patience, a bit of know-how, and most of all, discipline. This is exactly why we've put together this comprehensive football betting guide to make sure that you have all the right tools you need to get started on the right foot.
By providing some general football betting advice, we will show you exactly how to bet on football with confidence. Everything from choosing a bookmaker and making deposits, carrying out the relevant research and how to properly manage your finances, will be included here. Keep scrolling down to our complete football betting guide and discover the best way to bet on football.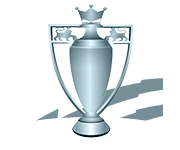 Our Advice on How to Bet on Football and Win
How Do I Choose a Suitable Bookmaker?
The first important step in our football betting guide is about choosing the right operator. In these early stages, you only need to make sure that the bookmaker you choose to bet with will allow you to make reasonably low deposits and that the minimum stake amount is also nice and low.
Furthermore, you should pick sportsbooks that offer a good value welcome bonus. All these things will ensure that you're able to go through the necessary trial and error process without spending too much cash.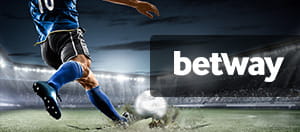 Why Betway
Top for Football
Lots of Markets
Full T&Cs Apply! *New customers only. Min Deposit: £10. First deposit matched up to £10. 1 x wagering at odds of 1.75+ to unlock Free Bet. Debit Card & PayPal deposits only. This offer is valid for 7 days from your new account being registered.
Another important thing to note before you sign up is the range of payment methods that are available. This is important as you'll need to make a real money deposit before you begin playing (a deposit is simply the amount of money you pay into your online betting account that's then used for making wagers).
All the bookmakers we've featured here will allow you to choose from a varied selection of different payment options that include all the most commonly used debit cards such as Visa and MasterCard, as well a good selection of e-wallets and pre-paid cards such as PayPal or Paysafecard.
However, before you go ahead and sign-up you should have a quick check to make sure that the operator in question supports your preferred payment type. For an overview of all the available payment options at our top recommended betting sites you can refer to the complete list of payment methods at the best football bookmakers.
Learning the Best Way to Bet on Football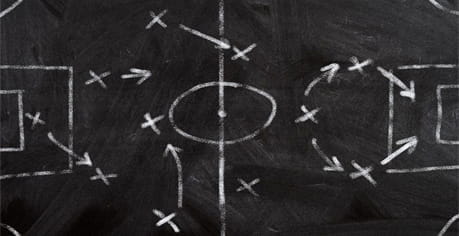 These next steps on learning how to bet are probably the most important as they will provide you with a solid base of knowledge and a straight-forward procedure that you can continue to use for all your future bets. One of the most valuable pieces of football betting advice we can give you at this stage is to spend some time familiarising yourself with some of the different betting terminologies and bet types.
It isn't necessary for you to learn each of these by heart just yet, however you should start to familiarise yourself with some of the more common betting options, learn what they actually mean, and start thinking about how you may be able to use some of them to your advantage. This is, of course, a time-consuming process that requires you to do a little bit of studying – the good news is that we've compiled a lengthy list of some of the most important bet types in one place so that you can start getting yourself up to speed.
It isn't quite a complete list of all the different bet types, however, it will get you well on your way to becoming more familiar with the basics. Head over to our special football bet types page and start learning about Double Chance bet types, Scorecasts/Wincasts, Handicap betting as well as several more.
This second stage is equally as important, if not even more important than getting to grips with some of the different betting types and terminologies. The benefits of keeping close and regular tabs on the latest news, trends and results from the football world cannot be underplayed.
Having a thorough knowledge of all the different bet types and knowing all the right terms doesn't mean anything if you don't have a good knowledge of all the goings-on in the respective league or competition. A good place to start is simply with the results; this will give you a good idea about how certain teams are doing in the league and what kind of results you can expect from them in the future.
After this, you should start thinking about some general news updates. Transfers, squad updates and off-the-field controversies can often have a big impact on the outcome of football games so it's important that you keep an ear close to the ground and stay up-to-date with all the latest goings-on. Thanks to a number of trustworthy online sources, staying in-the-know-these days is easy.
Some of the most reliable and commonly used platforms can be found in Sky Sports and the BBC. With constant updates all throughout the day from an infinite number of sources, you can rest assured that you never need to worry about missing out on the latest news.
Key Football Betting Advice – Bank Roll Management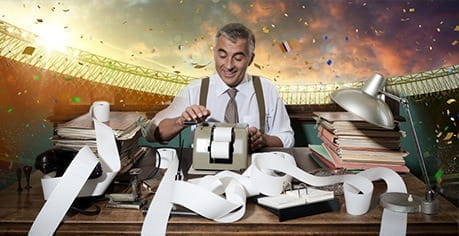 Just as important is learning how to manage your funds. This is something known as bankroll management. Having good bankroll management will enable you to always maintain a steady budget over time and will reduce the chances of you going bust.
There is no one absolute way to practice good bankroll management, you instead have to set yourself a set of clear rules that determine how much you're prepared to spend on each bet and then maintain discipline and stick to these rules. This will ensure that you don't bet more than you can afford and you don't chase your losses when things go array. Here are a few key steps that can help you practice good bankroll management:
Make sure you always set aside a fixed amount of money that you can always use for betting on football. This should be an amount that you can afford to lose if all goes wrong so it should be considered as separate to your day-to-day living expenses.
You then need to decide your base betting amount (this is the amount you plan to stake on each wager). This should be between 1-5% of your total bankroll. Don't be afraid to bet less than this if you're planning on wagering on an unlikely outcome – 0.5% is also fine.
To stay on the safe side, we suggest wagering no more than 2% of your bankroll. If you plan on mostly wagering on clear favourites, then you can afford to wager a little bit more if you're prepared to take the risk. As a general practice though we say stick to no more 2%.
NEVER bet more than 5% of your total bankroll on a single stake. This practice requires a considerable amount of discipline, however, it's worth it in the long run as if you stick to it you'll be less likely to become overzealous and blow too much of your money in one go.
NEVER chase your losses. This really is the key to keeping your head above water. Everyone – no matter how experienced – makes a bad judgement call and ends up losing a bet at some stage. Never try to recuperate your losses by placing a string of bets to try and win back the money you've lost. We can say from experience that it almost always ends in disaster.
If you stick to these practices it won't instantly guarantee a lifetime of success. However, if you combine these tips and manage to make good selections it will prevent you from ever going bust. It will require you to be disciplined, make good judgement calls, and most of all it will help to prevent you acting on instincts fuelled by greed.
One of the best things about good bankroll management is that it forces you to think carefully about the kind of wagers you want to make. If you have a set budget then you know you can't place bets indiscriminately; you're forced to think carefully about the outcome, assess the risk, and then ultimately go with your gut instinct. Again, ALWAYS resist the temptation to chase your losses if you experience a loss, and play responsibly.
Common Mistakes – How to Avoid Them
Whatever your skill or experience as a bettor is, there are some key mistakes that you should be careful not to make. These are the kind of things that you know you should never do, but often can't help but give in to temptation. Below we've listed 4 common mistakes often made by rookies so you can be sure never to repeat them yourself.
Be Careful When Betting on Cup Games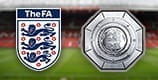 Betting on cup games can prove to be a bit of a banana skin if you're not careful. In both domestic and international tournaments you can often find two seemingly mismatched teams going head to head. You should not however assume that the bigger team will always win.
Big clubs often field weaker lineups in tournaments where they don't place so much emphasis such as the UEFA Europa League, the Charity Shield or the early stages of the FA Cup. You also have to take into consideration the home advantage, team motivation, and what point in the season the fixture is being played as fatigue can also play a part.
Avoid Big Accumulators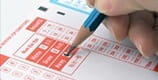 Accumulator bets can offer huge returns, however we wouldn't recommend placing too many when you're just starting out. You can perhaps try a double or perhaps even a triple bet, however if you start placing accumulators with several folds not only do the odds get longer, but it can also get quite complicated keeping track of everything. We recommend sticking to simple bets with as few variants as possible at this stage.
Betting on Fixtures Too Early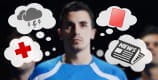 This is one of the only instances where forward planning isn't the best policy. You'll often find that you get better value on a betting market closer to the event. To add to this you never know what could happen in the week leading up to a fixture.
An injury to a big player, an off-the-field controversy or even the weather could drastically affect the outcome of a game. With this in mind, you should always try to hold off as long as possible before you finalise a bet.
Don't Bet on Your Own Team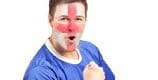 There are many betting experts out there that would tell you to never bet on your own team. Some say it's because if you bet on a team to which you're emotionally attached you lose the ability to be impartial. Although there's no concrete evidence to support it, betting on your own team can in some ways affect your enjoyment of the game.
Football Betting Explained
There you have it: our complete guide to online football betting. We hope that after reading this page you have a good idea of exactly what's required to know how to bet properly and what's required to be successful. No one said it was ever going to be easy; like anything else becoming a football betting pro takes years of commitment and dedication.
It starts with choosing the right operator; make sure your favoured betting site has nice and low deposit limits, low minimum bet stakes, a good selection of payment options, and a good welcome bonus. After this, make sure you put in the appropriate time and effort needed to get familiar with the bet types and general betting terms, and then get yourself up to speed with the current goings-on in the football world.
The next step is to establish good bankroll management. We cannot stress the importance of this step enough. There's no point in doing all that work to get started off on the right foot and then going bust after two days because you didn't manage your finances properly.
Once all this is clear in your mind you'll be all set and ready to go. You'll experience many highs and lows along the way, but hopefully, after reading through this guide you'll have all the tools you need to make wise, well-thought-out selections. Once you've gained some confidence, feel free to head over to our football betting strategies page and learn about some of the other successful techniques and approaches. In the meantime, good luck and play responsibly!
FAQ
If you have any questions about football betting, or anything else contained on this site, please feel free to email at info@bestbettingsites.com.
🏆 How to choose the best football sportsbook?
When choosing your next online sportsbook for football, there are a few things to consider. First of all, examine the wagering markets and the offered betting odds. Then, have a look at the available bonuses and offers and review the accepted payment methods.
🤑 How to bet on football and win?
There's no one single right way or strategy that will get you wins all the time when betting on football games. Nevertheless, there are many successful strategies and tips that will help you be profitable and keep on playing. Check out our respective paragraph to learn the top foorball tips.
🙋 What are the most common mistakes when betting on football?
There are many common mistakes when betting on football, that even some experienced punters make from time to time. These include betting on your favourite team, betting on football games too early, placing wagers on low-profile games and tournaments, and including too many games in a single betslip.
🧮 Exactly how much is 2% of my overall bankroll?
2% of your overall bankroll means 2% of your total bankroll after each bet. Say for instance your total bankroll is £200, this means that each bet should be no more than £4. However, after the first bet you will have £196 left. The next bet therefore should be 2% of £196 which is £3.92