Football betting sites (American Football that is) are an extremely popular sport in the United States, more and more people across the world are becoming interested in the sport. The best football betting sites are listed and rated below.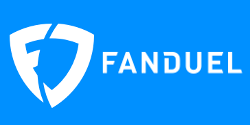 The most popular football leagues and major events in North America are:
NCAA College Football Betting Sites
Football betting websites offer several different types of wagers. The most popular is the point spread bet. If you place a wager on the favored team, they have to defeat the other team by more than the point spread for you to be successful. If you bet on the underdog, they have to lose by less than the point spread or win the game outright. If a tie occurs in a point spread bet, it is ruled "no action" and the best is a push.
Another common type of bet on football betting sites is wagering on the over/under. For every football game, oddsmakers predict what the total score will be. In an over/under bet, you simply bet on whether you think the final total score will be over or under what the oddsmakers predicted.
The simplest bet on football betting sites is the money line wager. In these bets, players wager on who they think will win the game, without a point spread. However, odds are still provided for who oddsmakers think is more likely to win. Naturally, a winning bet on an underdog pays more than correctly predicting the favorite to win.
Choosing Where to Bet on Football Online
The best football betting sites allow you to place wagers on a wide variety of games and leagues. Players should be given the opportunity to bet on the National Football League, NCAA football, the United Football League and the Canadian Football League.
In addition to the common types of bets, the best football betting sites allow you to place prop bets, and parlays/accumulators. Prop bets allow players to bet on very specific outcomes in a particular game. For example, players can bet on the winner of the coin toss or how many field goals a team's kicker will make. Prop bets are especially popular during the Super Bowl.