Darts is one of the most popular pub games in the entire world. All it takes is a board and a set of darts to get started. While players often wager on their personal games, the professional dart leagues and tournaments are where most of the dart betting action occurs. The popularity of darts betting sites continues to rise as more and more professional matches are broadcast on television.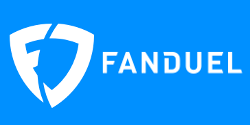 Darts Online Betting Information
Most darts betting sites allow players to place wagers on either of the two professional darts organizations. The older organization, the British Darts Organization, offers more tournaments per year for a player to bet on. The other professional organization, the Professional Darts Corporation, is popular on darts betting websites because the most popular dart players in the world are members. The Professional Darts Corporation is more popular among casual bettors because the big names draw fans in. The British Darts Organization attracts hardcore players because there are a lot more events throughout the year to wager on.
Generally, players bet on games of 501. This involves two dart throwers competing to get their score to zero in the fewest throws. The most popular betting methods on darts betting sites are match betting and outright betting. Odds are given for each player in a particular dart match and bettors select who they think will win. Outright betting involves predicting which players will win entire dart tournaments. Individual matches are not relevant with these bets. Instead, punters choose a player they think will advance all the way through large tournament fields. Outright bets generally have higher payouts than match bets because they are more difficult to win.
Choosing Where to Bet on Darts Online
The best dart betting sites give players a wide selection of tournaments to bet on. Some major tournaments include:
The World Championship of Darts
The Premier League
The Las Vegas Desert Classic

The World Grand Prix
The UK Open
The World Matchplay
In addition to offering match bets and outright wagers, the best dart betting sites allow you to make prop bets. Dart prop bets allow you to wager on individual throws or turns during a match. This increases the excitement during a game and gives players more opportunities to win money.
The best darts bookmakers give players a bonus as incentive for signing up. Sites should match a large percentage of this initial deposit. Some darts betting sites give players additional bonuses for depositing on a certain day or winning a certain number of bets.
The best darts betting websites give players several options to deposit money to their account. These options include major credit cards, eWallet services and bank transfers. All transactions should be safe and secure.
Darts betting sites give players the opportunity to bet on the professional version of a simple game they can easily play with their friends. A lot of people have experience playing darts, giving them knowledge of the game that is invaluable when placing wagers.