Weston's Grand Pier imposes gambling ban on unaccompanied minors
Popular tourist destination trials a ban on unaccompanied minors using slot machines.
Children who visit Weston-super-Mare's Grand Pier without an adult are prohibited from using certain slot machines at the venue. In a trial at the Grand Pier, which is visited by hundreds of thousands every week in the summer, under-16's will need to be accompanied by an adult to play.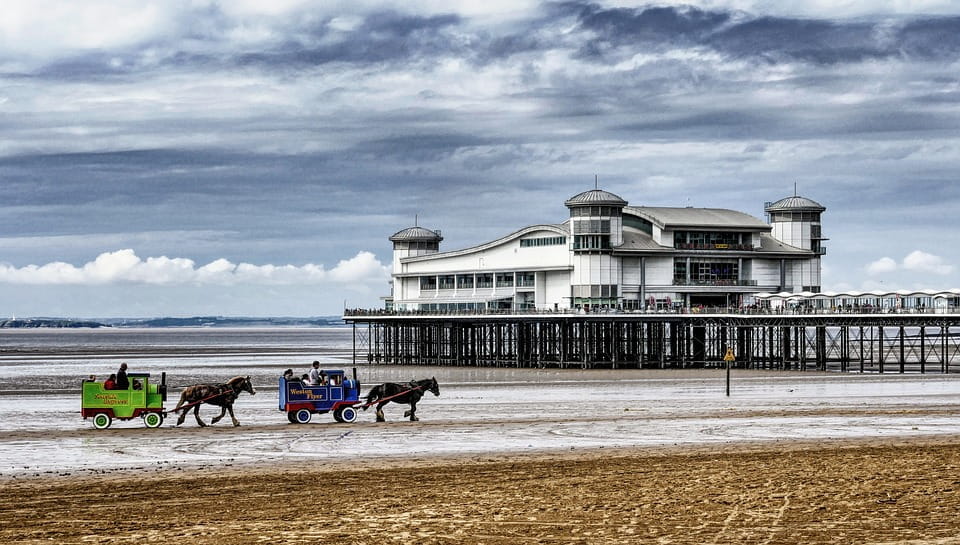 The British Amusement Catering Trade Association (Bacta), whose members cater for 20 million visitors per year, voted unanimously to introduce the voluntary restrictions as the body explores new measures to reduce gambling harm. If the trial proves to be successful, it is expected to be rolled out to other seaside resorts around the country.
A spokesman for Bacta, John White, said the association had listened to concerns and this trial was an expansion of the procedures already in place.
We have listened carefully to the ongoing debate about children and gambling, and we want to ensure we do everything we can to augment our existing safeguarding measures. – John White, Bacta spokeperson
In a statement from Grand Pier, they stated they were "not out to spoil anyone's fun" but supported the initiative. The UK Gambling Commission also backed the plan, stating that certain types of fruit machines are the "most common route to gambling" for children.
The ban will apply to category D machines which fall into five categories, typical slot machines which are limited to 10p stake and have a maximum cash pay-out of £5. Prize machines, these are restricted to a maximum of 30p to play and have a maximum prize value of £8. Crane grab machines are limited to £1 a play and maximum prize value of £50. Combined money and prize machines are limited to £8, of that total no more than £5 can be in cash. The last category is coin pusher, or penny falls machines, these machines are restricted to a maximum of 20p stake and a total prize value of £20, or which no more than £10 can be in cash.
If a machine pays out higher prizes then it falls under a category B1, B2, B3, B3A, B4 or C and these machines are already prohibited for use by under-18's and must be placed separately in the family entertainment centres away from category D machines.
The voluntary ban does pose some questions with unaccompanied children still able to play 'skill with prize machines' (SWP's).
As SWPs do not require permissions to site and do not count towards the machine allowance in an alcohol licensed premises, or a member's club. Neither do they count towards machine numbers in licensed adult gaming centres and family entertainment centres. SWP's do not fall under the 2005 Gambling Act. There are also no statutory limits in place regulating stakes and prizes for SWPs, although a voluntary restriction is in place with the price of one game restricted to £1 and a maximum award to the value of £50. These games are not classed as category D machines, therefore are exempt from this ban and can be played by all ages.