Copa America underway in Brazil
Copa America has started in Brazil. In early action in the tournament, invitees Qatar pull back a two-goal deficit to draw against Paraguay. Brazil win, despite jeers against Bolivia. Uruguay put four past Ecuador, and Argentina fell to two counterattack goals.
The tournament started in high scoring fashion with the 2022 World Cup host, Qatar, securing a 2-2 draw in their tie against Paraguay on Sunday. The small Gulf state had been on a good run lately with six victories on the bounce. The only defeat in the last seven games came in a friendly against Brazil a few weeks ago. Premier League player Richarlison scored in the 16th minute, and the Everton man provided the assist for Gabriel Jesus to secure the victory after 24 minutes. Qatar showed battling qualities to fight back from two goals down to draw. Although it took a bizarre own goal from Rodrigo Rojas to rescue the point.
VAR made Uruguay's quest to add to their record 15 triumphs in a competition a lot easier, the referee consulted the technology and sent off Ecuador's Jose Quintero for an elbow in the 24th minute. Already trailing to a Nicolas Lodeiro sixth minute goal, the match official upgraded the original yellow card to red. Luis Suarez and Edinson Cavani both scored, and a 78th-minute own goal by Mina gave the Uruguayans a comfortable 4-0 scoreline.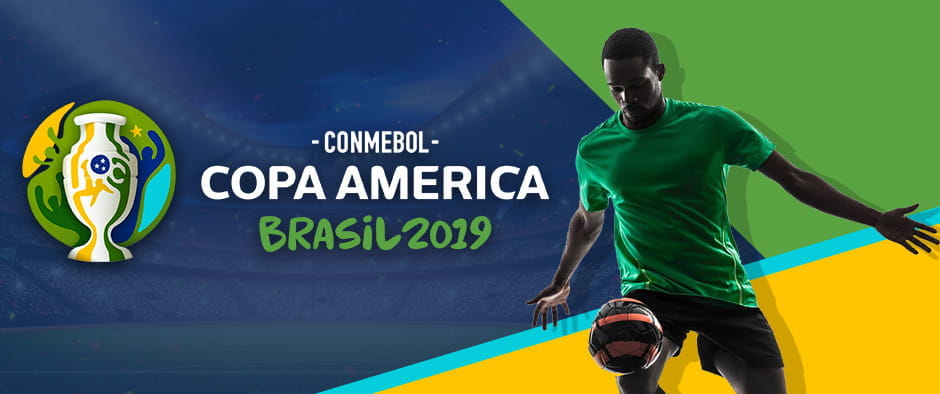 Despite winning 3-0 against Bolivia, Brazil was subjected to jeers and whistles at the interval as they made hard work of an unfancied Bolivia side. Brazil's preparations for the tournament had been struck by the withdrawal of talisman Paris St-Germain striker, Neymar. The world-record transfer fee holder had to withdraw from the competition due to an ankle ligament injury. Despite labouring in the first half, a Philippe Coutinho brace and a late goal from Sousa Soares calmed the Samba men's nerves.
The biggest surprise in the early round of fixtures was the denting of Argentina's bid to reach a third straight Copa America final. Columbia pulling off a surprise 2-0 victory, their first against Argentina in twelve years. Early play suggested this would be a routine win for the South Americans, but they would rue squandering chances as two late goals, scored by Roger Martinez and Duvan Zapata, did the damage. Argentina are likely to feel hard done by with this defeat, being downed by two sucker-punches while dominating. They have the chance to get their first points of the tournament when they face Paraguay next.
The other game to have taken place so far was Venezuela's 0-0 Group A clash with Peru. Paolo Guerrero could have given Peru the victory, but the Internacional striker snatched at his shot. Organisers of the Copa America tournament are likely to be concerned with the low attendance at the stadiums in the games so far. Sunday's clash between Qatar and Paraguay only attracted 20,000 spectators in the 87,000-seater Maracana. Even the blockbuster appeal to watch Lionel Messi's Argentina wasn't enough to sell tickets. 15,000 empty seats could clearly be seen on the TV broadcast despite organisers claims that the event was a sell-out. Even host nation Brazil could only attract 46,000, leaving an estimated 22,000 seats vacant.
Ticket prices are being blamed for the disappointing attendances so far. The weekly minimum wage in Brazil is just over £50 per week, with tickets for Brazil's opener costing over £100. Many locals were priced out of the market. CONMEBOL President Alejandro Dominguez admitted the figures were disappointing but believed they would improve as the competition progressed. Stand out fixtures this week are Brazil v Venezuela (Wednesday morning 01:30), Argentina v Paraguay (Thursday morning 01:30) and Peru v Brazil (Saturday at 20:00) and Qatar v Argentina (Sunday at 20:00) at the weekend.