World Cup Matchday 3 Preview – Predictions + Betting Tips
Well, well. What an exciting tournament we have had so far! As the temperature in the UK soars this week, the heat on some teams is also rising and a few managers and supporters will be sweating both on and off the field.
Matchday 2 produced some fantastic games. The holders Germany were close to a shock exit from the competition and needed a 95th minute winner from Toni Kroos to keep their hopes alive. One of the favorites, Argentina suffered a shock 3-0 defeat at the hands of Croatia and are in real danger of being eliminated and who would have believed Harry Kane would be leading the Golden Boot table after 2 games?
Should we expect further surprises in this round of games? To answer this question we turn our eyes towards this week's fixtures. We pick out 10 games and give our expert opinion on the fixtures. Don't place a bet until you've checked our predictions. With our help, we'll help you in your quest to bash the bookies.
Find the Best Tips in Just One Click
Match of the Day
England v Belgium is the standout fixture from the third round of games. Although Kane and co got off to a winning start, it took a late winner from Harry Kane to seal the three points in the first game. The second game was a much more emphatic affair with England hitting Panama for six. Belgium are likely to prove a much sterner test for the Three Lions.
England v Belgium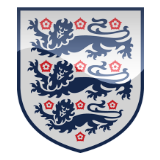 Form Guide
D
W
D
W
D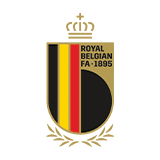 Form Guide
D
L
W
L
W
Venue:

Kaliningrad Stadium

Thu 28 June 19:00
Referee: TBC
Quick Glance Odds

H: 9/5

D: 2/1

A: 13/8
About the Game:
This will be the second clash between big names after the Portugal vs Spain match in the first round of games of the 2018 World Cup that ended in a 3-3 draw. Belgium's golden generation will be put to the test against one of the eight national teams that have ever been crowned World Champions. They have had an impressive tournament in Russia so far, winning their first two matches with a comfortable score line of 3-0 against Panama and a 5-2 win in their second match against Tunisia. Romelu Lukaku is a serious contender for the golden boat with four goals, only Cristiano Ronaldo has matched this number of goals after scoring a hat-trick in his first match. Harry Kane is the top scorer after bagging a hat-trick in England's second match against Panama, he now leads the race to the golden boat with five goals.
Bet on the match of the day between England v Belgium at 888sport
England had a good start in their World Cup campaign with a 2-1 win against Tunisia. Captain Harry Kane was the hero for Gareth Southgate with great striking instincts in positioning to score two goals that gave England the win in their opening match. They were impressive in their second match scoring six past a miserable Panama who played with pride and were not shaken by the score line as it is their first appearance in the World Cup and they even managed to score the first ever goal in the prestigious tournament.
England, however, have something to worry about as their big tournament bad luck doesn't seem to go away. Kayle Walker conceded a penalty after a controversial elbow that the referee spotted and didn't hesitate in pointing to the spot. Gareth Southgate has brought a lot of stability to the side especially in the defensive line and with Captain Harry Kane up front. Belgium on the other hand also have a great squad, they also play the same formation as England. The match will be a great battle of tactics in terms of formation and it will be interesting to see who is the winner of the Golden Boot face-off between Lukaku and Premier League rival Kane.
Prediction: Harry Kane to score two or more goals. The England captain will continue his fine form by scoring a brace. Roberto Martínez will rest players allowing Kane to shine.
Rest of the Games
There will be a few teams who urgently need a win to ensure they escape the group stages. Group E will be an interesting one with Brazil, Switzerland and Serbia fighting over the two qualification spots. We start with hosts Russia who have been in scintillating form and have surprised many with their form so far.
Uruguay v Russia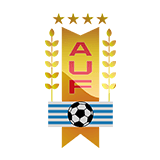 Form Guide
L
L
D
W
L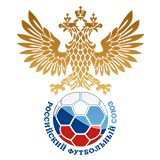 Form Guide
W
W
L
D
D
Venue:

Samara Arena

Mon 25 June 15:00
Referee: Malang Diedhiou
Quick Glance Odds

H: 6/4

D: 2/1

A: 2/1
About the Game:
The two sides have never met in the World Cup. Russia comes to this encounter in their backyard with a great goal scoring form in the competition demolishing Saudi Arabia 5-0 in their opening match and hammering Egypt 3-1 in their second match. They have already scored a total of eight goals while Uruguay has just managed two. Uruguay, on the other hand, has struggled to find the net in their opening two matches. They had to wait till the 89th minute for Jose Gimenez to head in their first goal in the tournament and only managed a sole Luis Suarez goal in their second match against Egypt. The hosts will have the stadium behind them and will surely be favourites to clinch their group especially with the stand out performances by new young star Denis Cheryshev who already has three goals to his name.
Uruguay and Russia both have six points with the later leading the group with a goal difference of seven goals. The match decides who tops the group as a draw will still have Russia top the group. This will be Russia biggest challenge so far and will be interesting to see if they are able to continue their free scoring performances in their final group match against a quality opponent.
Prediction: Over 2.5 goals and both teams to score. Uruguay will come out on top in this exciting clash but the Russians will score.
Denmark v France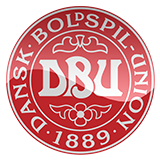 Form Guide
L
L
D
W
L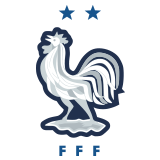 Form Guide
D
L
L
D
W
Venue:

Luzhniki Stadium

Tue 28 June 15:00
Referee: TBC
Quick Glance Odds

H: 7/2

D: 17/10

A: 13/10
About the Game:
France has stood out as one of the favourites managing good results in both their opening matches. The star-studded team have however not found their true goal scoring form. They managed a 2-1 result against Australia courtesy of a controversial decision that put Video Assistant Referee (VAR) to the test. Griezman scored the penalty that was awarded while Pogba's thunderous strike was awarded by way of goal line technology. They won by a single goal against Peru with Ligue 1 Young Player of the Year for two consecutive seasons, Kylian Mbappe scoring the sole goal.
Denmark, on the other hand, has maintained their reputation as a one-man team with Tottenham sensation Christian Eriksen being the centre of all their success. He scored in their second match against Australia that ended in a 1-1 and created a magnificent assist for Yusuf Poulsen to score in their opening fixture against Peru in which they won 1-0.
France is in the pole position in their group standings with six points while Denmark are second with four points. The only results that would change the outlook of the group are If Denmark wins as they will elevate to the top of the group. A worst-case scenario for Denmark will be if Australia beat Peru by a huge goal margin and they lose to France, they would then be tied on four points and the second place would ultimately be decided by goal difference. The most comfortable result will be a draw as France will top the group while Denmark will qualify as second best. This would be a win-win situation for both teams.
Prediction: Shenanigans a plenty as the two teams see out a draw to ensure qualification for both teams. 1-1 seems the likeliest outcome.
Nigeria v Argentina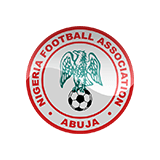 Form Guide
L
L
D
W
L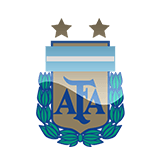 Form Guide
L
L
L
D
D
Venue:

St Petersburg Stadium

Tues 26 June 19:00
Referee: TBC
Quick Glance Odds

H: 5/1

D: 10/3

A: 8/15
About the Game:
Group D has so far been the most entertaining group in the FIFA World Cup in Russia. One of the pre-tournament favourites to win the group, Argentina find themselves in last place after rather stale performances in their first two opening games. In their first match despite scoring first through Sergio Aguero, Iceland hit back to claim a 1-1 draw. Things went from bad to worse for the Argentines when Croatia sank the two-time World Cup winners with a commanding score line of 3-0. Not even the magic of Lionel Messi could prevent one of the darkest days in the history of Argentina.
Nigeria also fell victim to the runaway group leaders Croatia in the first match losing 2-0. They came back strong against Iceland with a great second half display to win 2-0, two fabulous goals from Ahmed Musa did the damage. The win kept Africa's hopes in the World Cup alive and put Nigeria into second position in the group.
Nigeria has 3 points while Argentina has just one point. If the Africans triumph over the Argentinians they will qualify directly, a loss will make them the third African country to take an early flight back home. A win will be good for Argentina but will be dependent on the earlier group fixture between Iceland and Croatia. Argentina will need to reduce their overreliance on Lionel Messi and try to make use of other great talents in their squads such as Paulo Bruno Dybala and Angel Di Maria to bring a different attacking instinct to the side.
Prediction: Argentina will finally win a game with goals a plenty. Messi will produce a man of the match performance in a comfortable win.
Iceland v Croatia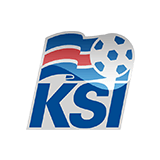 Form Guide
L
L
D
W
L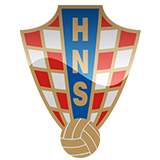 Form Guide
L
D
L
D
W
Venue:

Rostov Arena

Tue 26 June 19:00
Referee: TBC
Quick Glance Odds

H: 5/2

D: 23/10

A: 23/20
About the Game:
Croatia has so far been the standout team in the World Cup with two impressive wins against Nigeria and most importantly beating Argentina by three goals to nil. Their Captain Luka Modric has so far had an outstanding campaign, scoring a masterpiece shot from way out of the pitch to sink Argentine hopes.
Iceland started their campaign with a draw against Argentina and losing their most critical encounter against Nigeria. Iceland desperately need a win against the well organised Croatian side as they will try to redo the outstanding tournament spirit that saw them knock out England in the Euro 2016 competition.
Croatia has already qualified the group with six points while Iceland has just a single point will be matched hoping the results of the match between Nigeria and Argentina ends in their favour with either a draw or a win for Nigeria. A win will put Iceland on four points and give them a positive chance of qualifying.
Prediction: Over 2.5 goals. Croatia will prove too hot for the Icelanders and will top the group. Iceland will be sweating on their goal difference but despite a gallant effort, they will be flying home.
Mexico v Sweden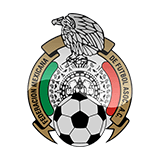 Form Guide
L
L
D
W
L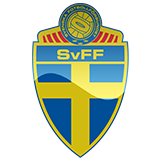 Form Guide
W
D
W
L
D
Venue:

Ekaterinburg Arena

Wed 27 June 15:00
Referee: TBC
Quick Glance Odds

H: 7/5

D: 11/5

A: 21/10
About the Game:
The other entertaining group that has had a great twist when Mexico shocked the defending champions by beating them 1-0 in the opening match. Mexico has already qualified and will be playing to secure the spot at the top of the group after an impressive display against South Korea to win 2-1 in their second match.
Sweden gave away an early lead against a ten-man German team that played to save their pride after going down by a goal in the early moments of the match. The match was decided late in additional time by a Toni Kroos superb free-kick that put the Swedish qualification dreams in despair.
The stage is set for a fair battle between Germany and Sweden for the qualification. They both have three points with a zero goal difference heading to their final match that will decide who moves to the next stage. German face South Korea who have no points with a goal difference of -2. Whoever wins their respective matches between German and Sweden with the greatest goal margin over their opponent will proceed, nail biting stuff!
Prediction: Draw – Heartbreak for Sweden as a draw means they are eliminated from the World Cup. Group rivals Germany give South Korea a good hiding in the other Group F fixture.
Serbia v Brazil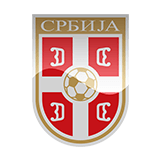 Form Guide
L
L
D
W
L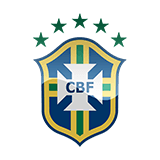 Form Guide
D
W
D
W
W
Venue:

Spartak Stadium

Wed 27 June 19:00
Referee: TBC
Quick Glance Odds

H: 13/2

D: 16/5

A: 1/2
About the Game:
The team that has been deemed most favourites to win had a crumbling start with a draw against Switzerland in their opening fixture. They however triumphed with a hard-fought win against Costa Rica. The two goals came in additional time of extra time with Phillip Coutinho and Brazil sensation Neymar Junior on the score sheet. They are a far more improved side than the one that featured in the 2014 World Cup and will surely be looking to meet the expectations put on them in the tournament.
Serbia is a very experienced and stable side with great defensive outplay such as Ivanovic and Matic. They won their first match but fell short in their second to Switzerland to veteran Xherdan Shaqiri goal in additional time.
Brazil leads the group with four points while Serbia sits a distant third with three points. If Serbia manage to frustrate the five times World Cup winners, then they will have scrapped their way into the Knockout phase. It will be interesting to see if the manager Tits will stick to his current striker Gabriel Jesus who is yet to score a World Cup goal or will opt for Roberto Firmino who is more versatile in not only scoring goals but also creating chances.
Prediction: Under 2.5 goals – Brazil will win this but it won't be the free flowing football that we associate with the samba masters. A 2-0 win for the Brazilians.
Switzerland v Costa Rica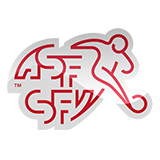 Form Guide
L
L
D
W
L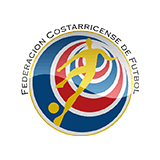 Form Guide
W
W
W
L
W
Venue:

Nizhny Novgorod Stadium

Wed 27 June 19:00
Referee: TBC
Quick Glance Odds

H: 4/5

D: 23/10

A: 5/1
About the Game:
Switzerland has had one of the best starts in the World cup with a draw against the Samba Boys and conquering the Serbian team by a 2-1 score line. They sit second with Brazil, tied on four points but behind the Brazilians on goal difference. Arsenals Granit Xhaka and Shaqiri have been impressive for the side and will surely be the dominating face in the final match that will determine their place in the round of sixteen.
Costa Rica has fallen deeper into their own misery after managing to hold for a draw for the whole 90 minutes against Brazil but were floored in injury time. They have already been knocked out but will be playing an important match that will decide the structure of the group and who will proceed to the next group.
Switzerland have a chance to qualify if they win as they currently have four points. Any result other than a win will be devastating as they will be hoping Serbia lose or draw in their match against Brazil. Costa Rica will have their plane engine running after the game and will be hoping to at least salvage some pride before their trip back home.
Prediction: Over 2.5 goals. Switzerland will compound Costa Rica's misery with an easy win here. 3 or 4 goals to nil.
Japan v Poland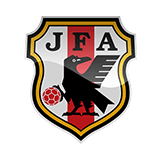 Form Guide
L
L
D
W
L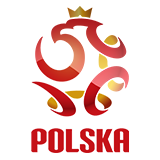 Form Guide
W
W
L
W
D
Venue:

Volgograd Arena

Thu 28 June 15:00
Referee: TBC
Quick Glance Odds

H: 11/5

D: 9/4

A: 11/8
About the Game:
Japan had an impressive first game beating a lame Colombian side by two goals to one. The match saw Columbian Carlos Sanchez sent off after just 176 seconds, the fastest sending off in a World Cup since 1986. Japan then drew in their second match against Senegal in a thrilling 2-2 draw. They are now tied on four points with Senegal and now face Poland, who are already eliminated from the tournament.
This group is the most open with three teams still able to qualify and it will go right to the wire to determine who goes into the next round. Poland will look to their Bayern Munich striker Robert Lewandoski to deliver goals that will at least save Poland the humiliation of going home with no points.
Prediction: Japan to win + over 2.5 goals – Polish pride to be hurt further with a Japanese comfortable win. 3-1 to Japan.
Senegal v Colombia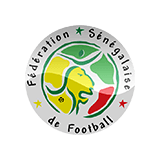 Form Guide
L
L
D
W
L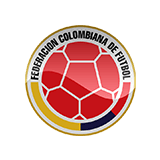 Form Guide
L
W
D
L
L
Venue:

Samara Arena

Thu 28 June 15:00
Referee: TBC
Quick Glance Odds

H: 4/5

D: 5/2

A: 7/2
About the Game:
Senegal beat the pre-tournament group favourites Poland in their opening fixture to earn three precious points. They now head into the last match with Columbia in what is realistically a win or bust match for both teams.
Colombia are a point adrift of both Japan and Senegal and this match will determine the survival of their star-studded side. James Rodríguez, who was the top scorer in the 2014 World Cup, will be looking to add goals to challenge for the golden boot once more. Falcao scored his first World Cup goal in this tournament and looks a far better player than he did at spells with Manchester United and Chelsea.
Prediction: Over 3.5 goals. This fixture has goals written all over it. A high scoring draw could be the result here.
Combi bet of the day: Our Pick*
| Game | Event | Odds | Cumulative Odds |
| --- | --- | --- | --- |
| England v Belgium | Harry Kane to score 2 or more | 13/2 | 7.50 |
| Denmark v France | 1-1 Draw | 23/5 | 41.25 |
| Serbia v Brazil | Under 2.5 goals | 17/20 | 76.70 |
| Switzerland v Costa Rica | Over 2.5 goals | 7/5 | 187.81 |
| Senegal v Colombia | Over 3.5 goals | 11/4 | 707.04 |
Place a bet on this at 888sport
Bookie of the week: Our Pick
888sport are our bookie of the week. To find out all you need to know about 888sport you can read our 888sport review.
* All our selections are provided for entertainment only and should only be used for informational purposes. Whilst we use our experience and knowledge to help inform you to make a considered bet, we are not responsible for any losses that may arise from actual results being different than predicted.