World Cup Matchday 2 Preview – Predictions + Betting Tips
World Cup football continues as we swiftly move into Matchday 2 of the tournament. Before you've had time to cool off from the woes of the struggling favourites, we're back into the thick of it and this time teams have had a chance to feel out the tournament.
It has been a funny old tournament so far with the major nations that came into this tournament as favourites struggling to get going. Argentina were held to a 1-1 draw against Iceland. Brasil were pegged back by Switzerland after taking the lead through a Coutinho wonder-strike. France got the job done but looked far from impressive against Australia. Germany lost to Mexico! This is all shaping up nicely for England if Southgate's team can start with a win.
Elsewhere there are some must-win games for teams that failed to get off the mark in Matchday 1. Germany versus Sweden has taken on new levels of importance for the reigning world champions. Messi and Argentina are facing a huge crunch game against a solid Croatia team as well. We've got all the odds and betting tips for this fascinating second round of matches coming up.
Find the Best Tips in Just One Click
Match of the Day
We return to England for our Match of the Day and what is, on paper at least, the easiest game of the group for Gareth Southgate's side. Panama, taking part in their first-ever World Cup, stunned the world when they finished above USA in qualifying but a bad result against Belgium in their opening game could impact confidence going into this one. Hernán Darío Gómez's boys will not lay down for England here, and Southgate should prepare his team for a fight.
England v Panama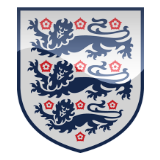 Form Guide
D
W
W
W
W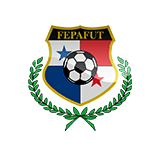 Form Guide
W
D
L
L
L
Venue:

Nizhny Novgorod Stadium

Sunday 24 June 13:00
Referee: N/A
Quick Glance Odds

H: 2/9

D: 11/2

A: 18/1
About the Game:
At the time of writing, England are yet to take on Tunisia in their opening game. With the way the major favourites have struggled in this tournament so far against weaker opposition it would not surprise many if that game gets complicated for England. Panama, however, should be an easy win for Gareth Southgate's side. If you can't take all three points in a game like this, you do not deserve to get out of your group. Although that is exactly the kind of pressure that England have crumbled under in the past.
Depending on how England get on tonight against Tunisia, Gareth Southgate could be forced to stick or twist. A comfortable three points against the North Africans will almost certainly result in an unchanged team selection for the Panama game. If things go pear-shaped, as they have for so many other favourites in this World Cup so far, we could see the likes of Vardy come in to provide The Three Lions with a bit more bite and Blue WKD up front.
Bet on the match of the week between England and Panama at Grosvenor
A lot of how Panama set up for this could depend on how they fare against Belgium this evening. Roberto Martinez's star-studded side is absolutely packed with attacking talent, and a pummeling at the hands of the Belgians could result in the Central Americans having lower confidence. Panama coach, Dario Gomez, said he'd drink two bottles of vodka if he can get his side out of the group. England will be their first real chance of picking up the points required to pull off that feat.
Panama will be looking to veteran striker Luis Tejada to turn up here. The 36-year-old known in his home country as "Matador" has been scoring goals in South America for more than a decade. Tejada will retire at the end of the tournament and will see this as another opportunity to get a World Cup goal under his belt.
Prediction: England win to nil – Even England will struggle to mess up this one. Panama are the massive underdogs here and will be delighted if they can avoid a hammering.
Rest of the Games
It's the World Cup, for goodness sake, there's more action than just England! Here's our picks from the best of the rest of the World Cup 2018 fixtures during Matchday 2.
Portugal v Morocco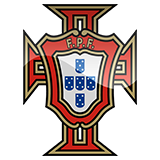 Form Guide
D
D
D
W
D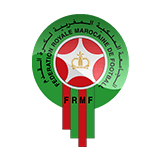 Form Guide
D
W
W
W
L
Venue:

Luzhniki Stadium

Wed 20 June 13:00
Referee: N/A
Quick Glance Odds

H: 13/20

D: 29/10

A: 21/4
About the Game:
Portugal have met Morocco in a competitive fixture just once in their history and that was back in Mexico 86. The African side won 3-1 that day, but Portugal have soared into the European elite since then and with Ronaldo playing what must be his last World Cup, a repeat result would be a real upset.
Portugal fans must be experiencing mixed feelings after the dust has settled on their opening 3-3 draw with Spain. Sure, Cristiano Ronaldo scored a hat-trick mere hours after receiving a two-year prison sentence and a £18.8m from the country he was facing, but a Spain side that had sacked its manager a day before the fixture still dominated for long periods. Morocco need a result here after that devastating last-minute defeat at the hands of Iran, and will put everything into this one.
Prediction: Portugal to win + under 2.5 goals – Morocco did not conceede a goal during qualifying and Portugal don't slaughter many teams. Narrow win for CR7 and co.
Denmark v Australia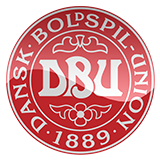 Form Guide
W
W
D
W
W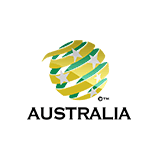 Form Guide
L
D
W
W
L
Venue:

Samara Arena

Thu 21 June 13:00
Referee: N/A
Quick Glance Odds

H: 5/6

D: 13/5

A: 4/1
About the Game:
The fixture at the Samara Arena will be the first in compatitive history for these two nations. Denmark have won all three of their previous friendlies, the most recent being a 2-0 victory in Copenhagen back in 2012. All eyes will be on Christian Eriksen again. The 26-year-old Premier League star looks like he's on the brink of peaking and is a handful for any side without a 33-year-old Mile Jedinak in holding midfield.
This one is wide open. Denmark didn't need to be at their best to get a result against Peru but they might need to up their game in this one. Australia were unlucky not to get something out of France in the opening fixture, and if they defend well they might do alright here.
Prediction: Denmark win – This one could be quite comfortable for the Danes, but you never know. It's not been an easy start for the Ausralians, and it could get worse yet.
Argentina v Croatia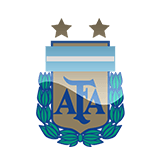 Form Guide
W
W
L
W
D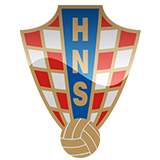 Form Guide
L
W
L
W
W
Venue:

Nizhny Novgorod

Thu 21 June 19:00
Referee: N/A
Quick Glance Odds

H: 1/1

D: 5/1

A: 8/1
About the Game:
Argentina met Croatia at France 1998. Defender Mauricio Pineda settled the tie that day securing a 1-0 win for the South Americans. Coratia have got, arguably, an even better side in 2018 than the one that fnished third in France. Luka Modrić remains the puppet-master, but that Argentina front line is frightening.
Argentina are under huge pressure following a bit of a false start against Iceland. Croatia is not the kind of side you want to be facing to get yourselves back into your groove, but this could actually end up helping Messi and co. Argentina really struggle to break down sides that put 10 men behind the ball, but Croatia are likely to be a bit more adventurous than that.
Prediction: Under 2.5 goals – This one is tough to call with two strong sides that are yet to get going. Opt for a low-scoring game over picking a winner.
Brazil v Costa Rica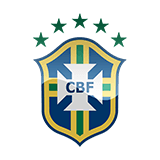 Form Guide
W
W
W
W
W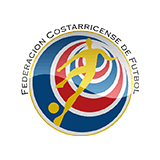 Form Guide
L
W
L
L
L
Venue:

St Petersburg Stadium

Fri 22 June 13:00
Referee: N/A
Quick Glance Odds

H: 1/6

D: 13/5

A: 4/1
About the Game:
Brazil's stumble against Switzerland was perhaps only the second biggest shock of Matchday 1 but this Costa Rica side is not as strong as the team that lost on penalties to the Netherlands in the quarter-finals four years ago. Neymar was hacked to pieces against the Swiss, but don't expect to see Brasil make the same mistakes twice.
Costa Rica are in a really tough spot after defeat at the hands of Serbia on the opening round of games and it is not going to get any easier for the 2014 quarter-finalists. After seeing how Switzerland conducted themselves against Brazil, Óscar Ramírez might fear that his team have already lost the most winable game of this group with two big challenges to follow.
Prediction: Brasil to win + over 2.5 goals – Costa Rica ship goals like they are going out of fashion. Neymar will see this as a chance to boost his Golden Boot hopes.
Nigeria v Iceland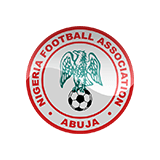 Form Guide
L
D
L
L
L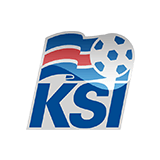 Form Guide
L
L
L
D
D
Venue:

Volgograd Arena

Fri 22 June 16:00
Referee: N/A
Quick Glance Odds

H: 19/21

D: 11/5

A: 17/10
About the Game:
Iceland will be delighted with the draw against Argentina in the first round of the group, and will fancy their chances of winning here. Many worried that the smallest national to ever qualify for a World Cup would struggle to recapture some of the magic from Euro 2016 but the Iceland story is one that will just not go away. A win here and the last 16 will be calling out to them with open arms.
Nigeria looked poor against Croatia, creating very little and allowing Luka Modrić and his teammates to coast to victory without really getting out of second gear. Failure to get something here will leave the African side desperately short of points with only Argentina to play. Salisu Yusuf needs to turn this around quickly or Nigeria are heading for an early exit.
Prediction: Over 2.5 goals – Both sides will have this once earmarked as the most winnable game of their respective group campaigns. Expect both team to attack.
South Korea v Mexico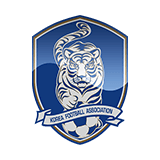 Form Guide
W
L
D
L
L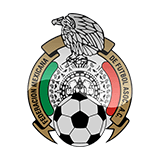 Form Guide
L
D
W
L
W
Venue:

Samara Arena

Sat 23 June 16:00
Referee: N/A
Quick Glance Odds

H: 13/2

D: 29/10

A: 4/7
About the Game:
Mexico will be flying high after a historic win over Germany in the first round of fixtures, and victory over the South Koreans would all-but-confirm a seventh round of 16 appearance in a row for the Central Americans. With the tricky one out of the way, Juan Carlos Osorio and his squad of party boys will already be thinking about the later stages of this compeition.
South Korea managed only a point in 2014 and that was earned against a Russian team that also failed to qualify from the Group H. Son Heung-min was just a 21-year-old back then, and the Spurs forward has matured into a much more consistent attacker under Mauricio Pochettino. This won't be easy by any means, especially with how dangerous Mexico looked on the break against Germany, but the Koreans might fancy themselves to nick something.
Prediction: South Korea draw no bet – Mexico are favourites here but you can get good odds on the Koreans as a result. If Son turns up, you never know. The draw no bet gives you a bit of a safety net.
Germany v Sweden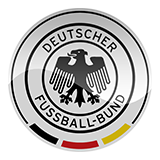 Form Guide
D
L
L
W
L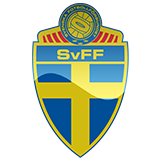 Form Guide
D
L
D
D
W
Venue:

Fisht Stadium

Sat 23 June 19:00
Referee: N/A
Quick Glance Odds

H: 2/5

D: 4/1

A: 8/1
About the Game:
Man, is this a big game for the Germans. The result against Mexico would have come as a shock to fans back home and nothing other than victory over Sweden will be acceptable for Die Mannschaft. Sweden did a job on Italy in qualifying so are no strangers to stiffling bigger teams. This will not be easy for Joachim Löw's boys, and with the amount of pressure it could all go wrong for the current world champions.
The last time Germany failed to make the semi-finals of a World Cup was 20 years ago, but Sweden have a real chance to fire a bazooka into the record books here. It wouldn't be the first time this Zlatan-less side has surprised a familiar face on the world international football scene, either…
Prediction: Germany win to nil – Don't expect too many mistakes from the Germans here. The 2014 world champions are ruthless when it comes to making the later stages of this tournament.
Uruguay v Saudi Arabia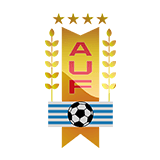 Form Guide
W
W
W
W
W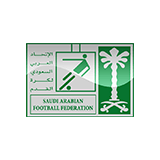 Form Guide
D
L
L
L
L
Venue:

Ekaterinburg Arena

Sun 24 June 16:00
Referee: N/A
Quick Glance Odds

H: 1/7

D: 8/1

A: 22/1
About the Game:
Uruguay must be licking their lips after watching Russia dismantle Saudi Arabia in the opening game of the tournament. The Saudi defence and, in particular, goalkeeper Yasser Al-Mosailem look absolutely atrocious. Luis Suárez and Edinson Cavani must be salavating at the thought of this one, and if even only one of them performs you have to fear that another savage loss could be on the cards for Saudi Arabia.
For Saudi Arabia, damage limitation doesn't quite cover this anymore. The aim here has to be avoiding another hammering and putting everything into the Eygpt game in Matchday 3. You've got to wonder what kind of result they'd take here.
Prediction: Uruguay to win to nil – There have been some big upsets in this tournament so far, but this is not going to be the next one.
France v Peru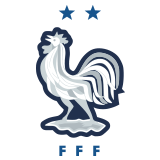 Form Guide
W
W
W
W
W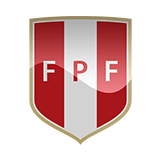 Form Guide
W
W
W
D
L
Venue:

Kazan Arena

Sun 24 June 19:00
Referee: N/A
Quick Glance Odds

H: 8/15

D: 10/3

A: 6/1
About the Game:
For all their talent, and they have it in spades in the France squad, the opening performance against Australia was hugely disappointing. Pogba's winner was fortunate, and France will need to play better to beat a Peru side that were unlucky to lose to Denmark.
Christian Cueva will need to get over his missed penalty and get back to what he does best, creating chances. The São Paulo playmaker will be key to if his countrymen are going to get anything out of this one. Don't expect Peru to collapse though.
Prediction: Under 2.5 goals – France looked lacklustre against Austrlia and were lucky to get the job done. Peru could hold them to a low-scoring result here.
Combi bet of the day: Our Pick*
| Game | Event | Odds | Cumulative Odds |
| --- | --- | --- | --- |
| Portugal v Morocco | Portugal + under 2.5 goals | 12/5 | 2.4 |
| Brasil v Costa Rica | Brasil + over 2.5 goals | 8/11 | 4.15 |
| South Korea v Mexico | South Korea draw no bet | 4/1 | 16.06 |
| Uruguay v Saudi Arabia | Uruguay to win to nil | 8/15 | 24.57 |
| France v Peru | Under 2.5 goals | 19/20 | 87.79 |
Place a bet on this at BetVictor
Bookie of the week: Our Pick
888sport are our bookie of the week. To find out all you need to know about 888sport you can read our 888sport review.
* All our selections are provided for entertainment only and should only be used for informational purposes. Whilst we use our experience and knowledge to help inform you to make a considered bet, we are not responsible for any losses that may arise from actual results being different than predicted.