World Cup Matchday 1 Preview – Predictions + Betting Tips
Here we are. Just days away from the greatest sporting event there is. Swooping in to save us from that worst of nightmares – a football-less summer – is the 2018 World Cup in Russia.
The excitement is palpable, the optimism around England growing, as critics and journalists unite behind Gareth Southgate's new-look England team. But will it be any different? Will England live up to the expectations and finally embark on a decent run in an international tournament? Or will it be the same old story of barely scraping through the group stages to be eliminated in the second round?
To answer those questions and many more we'll be bringing you previews and betting tips for our pick of the group stage matches, along with all the action in the knock-out stages. We've already brought you previews of all the groups, but now, with the first match just days away, summer is about to get a whole lot better. Grab a beer, settle in, and at least try to enjoy the rocky ride that is England in an international football tournament.
Find the Best Tips in Just One Click
Match of the Day
There's plenty more action and we'll cover the best of it. Hosts Russia will open proceedings against Saudi Arabia, while the tastiest fixture on paper looks to be Portugal against Spain. There are numerous tough groups, with Group D looking like the group of death.
England v Tunisia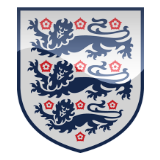 Form Guide
W
W
D
W
x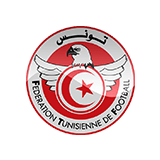 Form Guide
W
W
D
D
x
Venue:

Volgograd Arena

Monday 18 June 19:00
Referee: TBC
Quick Glance Odds

H: 1/3

D: 15/4

A: 9/1
About the Game:
Recent results have been positive and would suggest, at the very least, that England won't lose. But those results shouldn't come into the equation too much, especially as, let's face it, it's England, who have made a habit of over-performing in meaningless friendlies and spectacularly under-performing in competitive football. The question is, will it be different this year? The draw has been favourable to the Three Lions and you certainly would imagine they will make it out the group. Gareth Southgate seems to have found a favoured formation in a 3-4-3 and it does seem to play to his players' individual strengths on the whole.
A few questions do remain though. Jordan Pickford seems to have done enough in recent friendlies to have made the starting place his, while it will be interesting to see if Southgate will persist with the attacking minded duo of Lingard and Alli in midfield, with Eric Dier the sole holding midfielder. England are not scoring freely and that is a problem, so it would be nice to see a more attacking mindset approach from the team. England are big favourites here and should win, so hopefully they won't crumble under the pressure this time. With a team of Belgium's calibre also in the group, defeat would be disastrous.
Bet on the match of the week between England and Tunisia at Betfred
Tunisia will probably go into this one with a game plan that will make it even more difficult for England. Banking on beating the group's lowest ranked team, Panama, Tunisia could set out to earn a point here, which could see them with a great chance of qualification, especially if they could manage to draw with Belgium.
A strong defence will help towards that goal. They conceded just four goals in qualification and are solid at the back. However, they are dangerous on the break too. Premier League viewers will be familiar with Wahbi Khazri. He is part of an attacking midfield alongside Youssef Msakni and Naïm Sliti, who are capable of causing England problems. Tunisia also play a fairly attacking style of football with the fullbacks allowed to roam up the pitch. England's formation should be able to deal with this, so it may be down the middle with those three midfielders where the most interesting action occurs.
Prediction: England win to nil – Tunisia are huge underdogs here and England should win, but the Three Lions will rely on a sure defence rather than outscoring their opponents.
Rest of the Games
Russia v Saudi Arabia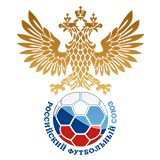 Form Guide
W
L
L
L
D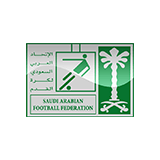 Form Guide
W
W
L
L
L
Venue:

Luzhniki Stadium

Thursday 14 June 16:99
Referee: Nestor Pitana
Quick Glance Odds

H: 3/10

D: 15/4

A: 11/1
About the Game:
The opening match of the 2018 World Cup isn't exactly one that will excite bookmakers and fans alike, but it is an extremely important one for both teams competing. Russia are under tons of pressure as hosts to make it out of the group but it won't be easy. Their form isn't great, with just a win and a draw in their last five. They need to win this match and we think that with home advantage, they'll just about manage it.
Saudi Arabia have long-shot odds to win here but we don't think it's beyond the realms of possibility. They'll come under a lot of pressure as Russia look to win, but Russia's defence is poor and we think both teams may find a way through.
Prediction: Both teams to score – The pressure on Russia as hosts is huge and the team hasn't fared well recently. This is a must win match and we think Russia will score, but a leaky defence will make things difficult.
Portugal v Spain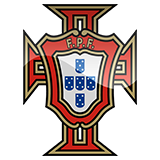 Form Guide
W
W
D
D
W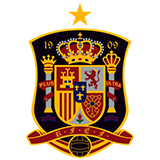 Form Guide
W
D
W
D
W
Venue:

Fisht Olympic Stadium

Friday 15 June 19:00
Referee: TBC
Quick Glance Odds

H: 3/1

D: 23/10

A: 19/20
About the Game:
What a clash we have here. Portugal have proved tough to beat throughout qualifiers and in recent friendlies, but they have found it hard to win too, drawing some games they might have won.
Spain are back to their best and could go far in this tournament. There may be a few nerves due to failings in the group stages at recent competitions, but we think Spain will prove too strong for Portugal.
Prediction: Spain win – The winner of this will likely top the group, so the motivation is big. Portugal's leaky defence means Spain are the more likely to nick it.
France v Australia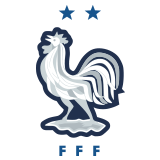 Form Guide
L
W
W
W
D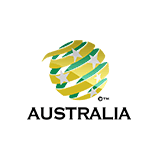 Form Guide
W
L
D
W
W
Venue:

Kazan Arena

Saturday 16 June 11:00
Referee: TBC
Quick Glance Odds

H: 1/5

D: 5/1

A: 14/1
About the Game:
The French squad might be the best of any team in the tournament and now they will try to go one better than the EUROs. With the results now starting to match up to the potential, France should make no mistakes in this opening match.
This is a nightmare first match in a tough group for Australia. They have had some encouraging results of late though, including a 4-0 win against Czech Republic, but even earning a draw here will be incredibly difficult.
Prediction: France Half time/full time – France could be the team to beat this tournament and we think they will start proceedings in style with a comfortable win.
Argentina v Iceland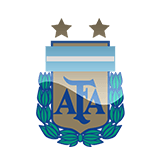 Form Guide
D
W
W
L
W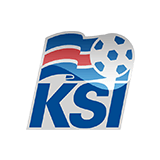 Form Guide
W
L
L
L
D
Venue:

Otkrytie Arena

Saturday 16 June 14:00
Referee: TBC
Quick Glance Odds

H: 4/11

D: 7/2

A: 8/1
About the Game:
Argentina need to move on from the recent thrashing by Spain and they should do so. Iceland are organised and Argentina must be cautious, but with the attacking firepower they have, they will surely find a way through eventually.
The world learned not to underestimate Iceland at the 2016 EUROs but it will be tough to get out of this group. Recent form doesn't inspire confidence either, with Iceland being comfortably beat by Mexico, Peru and Norway.
Prediction: Under 2.5 goals – This could be a tricky one for Argentina as Iceland are an organised team that will keep things tight.
Croatia v Nigeria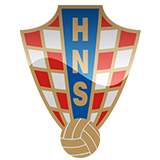 Form Guide
D
L
W
L
W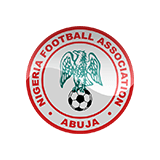 Form Guide
W
L
D
L
L
Venue:

Kaliningrad Stadium

Saturday 16 June 20:00
Referee: TBC
Quick Glance Odds

H: 17/20

D: 12/5

A: 10/3
About the Game:
Croatia are a strong team that will be expected to make it through this group, but it won't be easy. Preparation has been mostly positive, with defeat to Brazil somewhat expected.
Nigeria haven't been too strong in their buildup to the tournament, but they are sure to play at least a little more assuredly once the tournament starts. Avoiding defeat here would be a good start.
Prediction: Croatia win – A tough one to call, but we think Croatia's quality in midfield will tip the scales in their favour.
Costa Rica v Serbia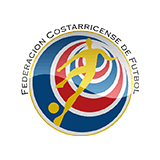 Form Guide
W
L
W
x
L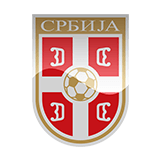 Form Guide
W
L
W
L
W
Venue:

Samara Arena

Sunday 17 June 13:00
Referee: TBC
Quick Glance Odds

H: 3/1

D: 11/5

A: 1/1
About the Game:
Costa Rica have had a mixed bag of results lately and are being written off again this year. But, they surprised everyone in 2014 and could do the same again. This is perhaps the most winnable match in a tough group, so expect them to start strongly.
Serbia too have had some mixed results lately and if they want to qualify they can't lose this match. Their organised approach and solid midfield and defence should mean that they keep in it against South American flair.
Prediction: Under 2.5 goals – Serbia know this is a game they must win if they want to make it through, so will keep it tight for as long as possible.
Germany v Mexico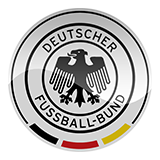 Form Guide
W
D
L
L
W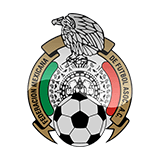 Form Guide
W
L
D
W
L
Venue:

Luzhniki Stadium

Sunday 17 June 16:00
Referee: TBC
Quick Glance Odds

H: 4/9

D: 3/1

A: 7/1
About the Game:
A shock loss to Austria a few weeks back mean Germany have won just one of the last four. Those friendly results shouldn't really count for much, but this is the most difficult group match for Germany, who will certainly not find it easy against Mexico.
Mexico qualified with ease and have had mostly positive results in the buildup to the competition. Their group isn't easy and this is obviously their toughest match, so they will certainly give it a go, but shouldn't be to despaired with defeat.
Prediction: Germany win + Under 2.5 goals – It won't be easy, but Germany will have enough to win this one.
Brazil v Switzerland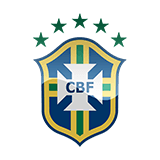 Form Guide
W
W
W
W
W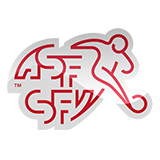 Form Guide
D
W
W
D
W
Venue:

Rostov Arena

Sunday 17 June 19:00
Referee: TBC
Quick Glance Odds

H: 4/11

D: 15/4

A: 15/2
About the Game:
Brazil were the best team in qualifying and their good results have continued since, including wins against Croatia and Germany. Switzerland are a tough nut to crack, but Brazil should do so without too much difficulty.
A draw with Spain two weeks back shows the Switzerland can keep up with the best. Qualification from this group is expected from the Swiss, but few will expect them to take anything from this match.
Prediction: Brazil win + BTTS no – Brazil should win and Switzerland's lack of an attacking threat should mean Brazil are rarely worried.
Colombia v Japan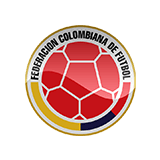 Form Guide
L
D
W
D
D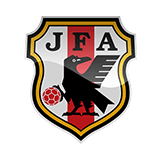 Form Guide
D
L
L
L
W
Venue:

Mordovia Arena

Tuesday 19 June 13:00
Referee: TBC
Quick Glance Odds

H: 4/5

D: 5/2

A: 7/2
About the Game:
Colombia were one of the highlights of the last World Cup and there's no reason they can't fare so well again. They are favourites to win this match and they should at least make it past the last 16. A recent win against France shows that they have what it takes to beat any team on their day.
Japan have had a string of poor results running into this one and while the results of friendlies shouldn't be focused on too much, they will find it difficult here, especially against a high performing Colombia team.
Prediction: Colombia win – Colombia's energy will be enough to beat an ageing Japan side.
Combi bet of the day: Our Pick*
| Game | Event | Odds | Cumulative Odds |
| --- | --- | --- | --- |
| Argentina v Iceland | Under 2.5 goals | 13/20 | 1.65 |
| England v Tunisia | England win to nil | 5/6 | 3.02 |
| Colombia v Japan | Colombia win | 4/5 | 5.44 |
| France v Australia | France Halftime/fulltime | 4/6 | 9.074 |
| Brazil v Switzerland | Brazil win + BTTS no | 1/1 | 18.14 |
Place a bet on this at Betfred
Bookie of the week: Our Pick
Betfred are our bookie of the week. To find out all you need to know about Betfred you can read our Betfred review.
* All our selections are provided for entertainment only and should only be used for informational purposes. Whilst we use our experience and knowledge to help inform you to make a considered bet, we are not responsible for any losses that may arise from actual results being different than predicted.