Matchday 38: Match Previews and Betting Tips,
Premier League Match Previews and Betting Tips: Matchday 38
It's the final day of the season, and while we know that Manchester City are Champions and Fulham, West Brom and Sheffield United will be playing Championship football next season, European places are still up for grabs. Join us as we preview all of Sunday's games.
Find the Best Tips in Just One Click
Match of the Day
With both clubs slugging it out for a European spot, this game could be a classic. Leicester need to win to keep their Champions League hopes alive. Tottenham could overtake West Ham and steal a Europa League place.
Leicester v Tottenham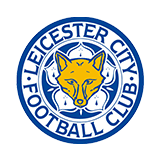 Form Guide
D
W
D
W
D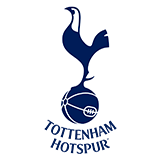 Form Guide
D
L
W
L
W
Venue:

King Power Stadium

Sunday 23rd May
Referee: Anthony Taylor
Quick Glance Odds

H: 1/1

D:3/1

A: 23/10
About the Game:
For the first time in the club's history, there is an FA Cup trophy in the cabinet, a huge landmark for Leicester City. Brendan Rodgers has given the 2015-16 Premier League winners belief once more, and they still have hopes for a return to Europe's elite competition. A defeat to Chelsea was a huge blow to their aspirations but could redeem their chances if they can get a result against Tottenham on the final day of the season and hope that Liverpool slip-up. The Foxes lost in this fixture last season as they threw away a top-four dominance for almost the entirety of the season to bottle it in the final two games.
Jamie Vardy has been nothing short of inspirational and a figure for the upcoming generation to emulate. He, alongside Kasper Schmeichel, have enjoyed long careers that have yielded success late as a great reward for patience, consistency and loyalty. Kelechi Iheanacho has formed a fantastic duo alongside Vardy that has yielded twenty-four goals between them this season. The Englishman leading the lines would be a determinant factor in performing against a blunt and slow Eric Dier and Alderweireld as he aims to end a thirteen game goalless run.
Bet on Leicester v Tottenham at bet365
Tottenham could be heading for the Europa League or UEFA's new tournament, the Europa Conference League, after an indifferent season that started with great promise under Jose Mourinho. They looked set to end a thirteen-year wait for a trophy but lost to Man City in the Carabao Cup finals. As a result, they are on the verge of losing their best player and goalscorer Harry Kane, if press reports are to be believed, the third-best player in goal involvement in the world behind Lionel Messi and Robert Lewandoski. The maestro has managed twenty-two goals and seventeen assists. They started the season playing in the Champions League and now have to settle for the Europa League.
Daniel Levy should be worried about losing his best players as it could open a doorway for other stars such as Son Heung-Min, who has seventeen goals and ten assists to his name to look for success elsewhere. A win doesn't save their season but will hide many frailties that need to be addressed for a side that has seen the height of the Champions League final now left scrambling for leftover European slots. The most interesting encounter as it could have huge implications on who plays in the Champions League. Spurs are not in this fight, so they would have the coolest nerves to disappoint the Foxes for the second consecutive season.
Prediction: Leicester City to win.
Rest of the Premier League Games
Coming up are our previews and Premier League betting tips for all the rest of the weekend's action.
Arsenal v Brighton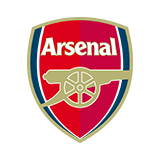 Form Guide
L
L
D
W
L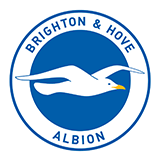 Form Guide
W
W
L
D
D
Venue:

Emirates Stadium

Sunday 23rd May, 16:00
Referee: Jonathan Moss
Quick Glance Odds

H:3/5

D: 16/5

A: 17/4
About the Game:
Arsenal has been the biggest disappointment of the 'big six' sides. Under Arsene Wenger, the Gunners were known for their cultured number four finish that all teams in the Premier League have adapted. However, under his predecessor, Unai Emery, they became a Europa League side and now, under Mikel Arteta, have turned into a mid-table team. An FA Cup exit as holders in the fourth round 1 – 0 to Southampton and were knocked out of the Europa League by Villarreal. The London side needs to show some ruthlessness and ambition to turn their fortunes around, perhaps get an experienced manager and get rid of some deadwood in the team. Pierre Emerick-Aubameyang has scored twenty-two goals the last two consecutive seasons that have kept them afloat. Still, this season has had many personal influences that have affected his performance. The Gabon international has managed just ten goals, with Alexandre Lacazette carrying the team forward with thirteen goals.
Brighton has been the luckiest sides of all the Premier League teams; their survival was more of the demise of other sides than their excellence benefiting from the sluggishness of the three relegated teams. On the eve of launching a serious survival campaign, their captain Lewis Dunk and top scorer Neal Maupay were red-carded, losing 2 – 1 to Wolves. That was a set-up for a tough three games without their key players, but Fulham, the last side on the red zone, lost to Chelsea to give Graham Potters side a huge sigh of relief. The recent 3 – 2 win against the Champions elect was a big one for the fans coming from two goals down, especially after losing the previous seven games by an aggregate score of 21 – 2. Leandro Trossard (five goals, five assists) is the second Brighton player to register such a tally is a big goal poacher who can influence the game.
Prediction: Arsenal to win.
Aston Villa v Chelsea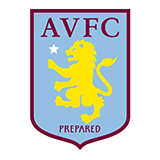 Form Guide
L
L
W
D
L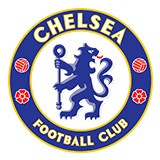 Form Guide
D
L
L
D
W
Venue:

Villa Park

Sunday 23rd May, 16:00
Referee: Stuart Attwell
Quick Glance Odds

H: 11/2

D: 15/4

A: 9/20
About the Game:
A successful campaign for Villa was cut short by an injury to Jack Grealish, who has had a huge influence on the team. Leicester City fans and Liverpool fans will be counting on Ollie Watkins, thirteen goals, and Anwar El Ghazi, nine goals to produce a miracle and disappoint the Champions League finalists. On boxing day, Villa was just outside the top four with European aspirations so much alive. All this excellence comes after fighting relegation to the last day of last season shows how they have progressed as a team under Dean Smith. A mid-table finish is enough for the Villa hopefuls who have enjoyed some heights in the top flight they didn't think they would. They have been great against the top sides, the most memorable one the 7 – 2 win against Liverpool. Just two wins in the last ten games but still sitting highly in position eleven shows how successful their season could have been if they carried their first-half form to the second half of the season. They have the armour to disappoint the Blues, who have other competitions on their minds, eager and nervous to get results.
Chelsea has been among the best sides this season, surviving a huge dip under Frank Lampard when they appointed Thomas Tuchel. The German revolutionised the Blues game, leading them to the Champions League final next Saturday. Moreover, Chelsea has tightened up at the back; Manchester City only betters the thirty-four goals they have conceded in the league with thirty-two. They will be playing against one of the most ambitious sides on the final day, having endured a tense game against Leicester in midweek. That game came three games after their 1 – 0 defeat against the Foxes in the FA Cup final. The optics of the league for Chelsea are pretty simple; they now sit third with a win against Villa enough to seal their place in the Champions League next season. Chelsea's biggest concern heading to the final day of the season is their misfiring forwards. Their best scoring player is Jorginho with seven goals, who is their penalty taker. Timo Werner and Tammy Abraham are tied to six goals, raising a huge selection question in their effectiveness and efficiency.
Prediction: A Chelsea win.
Fulham v Newcastle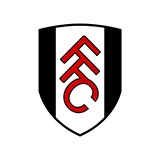 Form Guide
L
D
W
W
D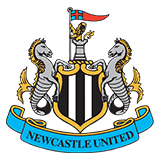 Form Guide
L
L
L
D
D
Venue:

Craven Cottage

Sunday 23rd May, 16:00
Referee: Chris Kavanagh
Quick Glance Odds

H: 6/5

D: 11/4

A: 2/1
About the Game:
Fulham will play their last game as a top-flight club for the next twelve months, at least, against Newcastle United. The Cottagers have endured many ups and downs over the last four seasons, with Scott Parker addressing the need to end this culture. The biggest undoing for the one season wonder in the Premier League was the failure to get the best out of Alexandar Mitrovic. The Serbian international netted twenty-six-goals in the Championship but managed just three in the Premier League. Nevertheless, two of the relegated squad last season (2019-20) enjoyed the £36.25m parachute payment and propelled back to the best League in the world. The home game against Newcastle United is a chance to win and provide some joy for the fans in a season that could have been way much better. Their worst defeat was the 3 – 0 defeat to Arsenal, but they have had memorable wins away against Liverpool, Leicester City, and Everton and drew against Tottenham and Arsenal. Of the three relegated side, Fulham looks like the side most likely to make its way back the soonest.
Joe Willock has netted in each of the last five matches in the Premier League and could become the youngest player to score in six consecutive Premier League games. The Magpies have a very injury prone side that takes the shine off their performance over the entirety of the season. However, there must have been some aspect of divine intervention with the return of top scorer Callum Wilson (twelve goals, five assists) and Allan Saint-Maximin (three goals, four assists) to spearhead a resurgence at just the right time. There is no scare in this encounter, but an away win would be a big delight from a big performance against Manchester City where they lost 4 – 3. Steve Bruce may just have saved his job but will need to recruit to add to their depth to keep the chase and challenge every game of the campaign rather than just coming alive in the later stages.
Prediction: Fulham to win.
Leeds United v West Bromwich Albion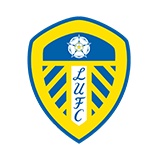 Form Guide
D
W
D
D
L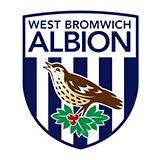 Form Guide
L
D
L
D
W
Venue:

Elland Road

Sunday 23rd May, 16:00
Referee: David Coote
Quick Glance Odds

H: 11/25

D: 4/1

A: 11/2
About the Game:
Marcelo Bielsa has transformed the Whites into a true Premier League side. At no point this season did you feel they were one of the promoted teams; with the other two sides, they were promoted together. West Brom and Fulham both suffering the drop. If Gareth Southgate does not pick Patrick Bamford for the Euro 2020 campaign, it would be a big injustice for the maestro. He is the second-highest scoring Englishman behind the captain, Harry Kane. He scored and assisted in their 2 – 0 win against Southampton. Not just with the goals, Bamford has been exceptional in his build-up play as the focal point linking up play with his teammates upfront. His fitness over the season is remarkable, having not missed a single game this season.
West Brom has never won against Leeds in the Premier League with their best performance, a goalless draw. The difference between them and their hosts has been immense, but this game is a chance for the Baggies to avenge the 5 – 0 defeat at the Hawthorns. Sam Allardyce was tasked with securing their survival but failed terribly as they became the second relegated side. The former England boss announced he is leaving the club, meaning the search for a new manager who can lead them out of the Championship is on. Matheus Pereira, who has netted ten goals this season, has been a magnificent spark this season. Their best memory was the 5 – 2 win against Chelsea but had little to show for their adventures in terms of points collected, having struggled to defend, conceding the highest number of goals, seventy goals this season.
Prediction: Leeds to win.
Liverpool v Crystal Palace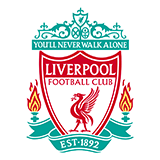 Form Guide
W
L
W
W
D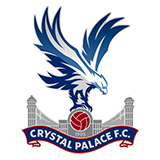 Form Guide
W
D
W
L
D
Venue:

Anfield

Sunday 23rd May, 16:00
Referee: Andre Marriner
Quick Glance Odds

H: 7/50

D: 15/2

A: 14/1
About the Game:
Liverpool's battle to secure European qualification takes centre stage in this fixture. Liverpool has all the cards in their hands, with fate favouring them over the last couple of games with results around them going well for the reigning champions. They have to win this remaining game to ensure they claim a spot in the Champions League. They overcame Burnley in midweek 3-0, which saw them leapfrog Leicester, and they now sit in 4th. Although on paper at least, they should beat Crystal Palace, if they concede first, it is likely to be a very nervy affair for Reds supporters. If Liverpool does claim a coveted Champions League spot, it will be a remarkable achievement, with Liverpool seemingly out of the race only a couple of weeks ago. Mohammed Salah has an individual challenge against Harry Kane for the golden boot, tied at twenty-two goals.
Crystal Palace will part ways with Roy Hudson at the end of the season, which sets this up as a remarkable send-off. The Eagles have won two of the last four games, with their recent victory against Aston Villa showing yet another good performance by Palace. Trick Mitchell scored the last gasp winner for a side he started his career with was a moment to gasp in the League. Palace lost, however, in their last game, a 3-1 defeat at the hands of Arsenal. They lost 7 – 0 against the Reds in the first game of this fixture and will be looking to revenge the big scoreline defeat. The injury to Eberechi Eze in training is a big blow to a very defensive side that had started showing off some attacking prowess in their game. Wilfred Zaha has eleven goals, while Christian Benteke has nine goals in a much improved season, having scored the lowest tally of goals last season.
Prediction: Liverpool to win.
Manchester City v Everton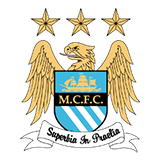 Form Guide
L
L
L
L
L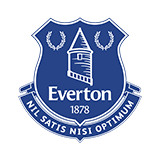 Form Guide
D
W
D
W
W
Venue:

Etihad Stadium

Sunday 23rd May, 16:00
Referee: Michael Oliver
Quick Glance Odds

H: 2/5

D: 17/4

A: 6/1
About the Game:
Manchester City has been on a downfall since they won a third Premier League in four years. The Citizens need to build momentum ahead of the Champions League final against Chelsea. Two defeat in the last three games is a worrying concern, especially for the sides mentality and the defeats coming from winning positions to lose. The 2 – 1 defeat to Chelsea would be more worrying, but coming from two goals down even with a man down to lose, 3 – 2 must have hit the Etihad faithful's hard. The season's final game will bring a lot of joy as they lift the trophy, but Pep Guardiola has not put a hand on European success since leaving Barcelona knows how precious it is to lift the Champions League. Ikay Gundogan, who has been City's best and most consistent player this campaign with thirteen goals, was injured, which could be a big blow for the side regardless of their depth. Phil Foden has scored fifteen goals this season is the second high scoring under twenty-one behind Erling Haaland (39).
Everton has lost the last five consecutive games in this fixture. However, they have not lost without scoring in the last three consecutive games, showing they have given a good fight in their encounters. Dominic Calvert-Lewin will be the highest scoring player on the pitch with sixteen goals a dangerous prospect in front of the goal will surely give the Citizens defence a busy day at the office. Lucas Digne has provided seven assists this season and has been consistent in his performance, plagued by injury in his career with the Toffees. The defeat against league bottlers Sheffield United dented their European aspirations, but Carlo Ancelotti built a strong team in his maiden season. He has a transfer window and a whole season to chase his aspirations to chase a return to the UEFA Champions League, a competition he has won three times.
Prediction: Manchester City to win.
Sheffield United v Burnley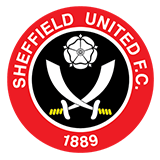 Form Guide
W
D
L
D
D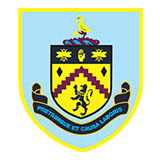 Form Guide
W
W
W
L
W
Venue:

Bramall Lane

Sunday 23rd May, 16:00
Referee: Kevin Friend
Quick Glance Odds

H: 2/1

D: 12/5

A: 137/100
About the Game:
Sheffield United have had it bad this season, becoming the first side to be relegated. They have lost five of the last six league games, but could enjoy a first double over their hosts for the first time since the 1978-79 season in the second tier. However, they would need to rebuild a lot of momentum as they prepare their campaign to return to the top flight. They are the lowest-scoring team in League with nineteen goals; the whole team has two less than Mohammed Salah. They enjoyed a 3 – 0 win in the last game against Burnley at Bramall Lane and will be hoping they keep up the good form in front of their home fans to go down with their heads held high. They surprisingly won against Everton in their last match and will be hoping to make two consecutive wins.
The three relegated side made it easy for the sides who had a scare, with one of the teams on the list being Burnley. However, Chris Wood has the best tally of goals, with twelve, and his goals have been vital to securing Premier League football for another year. They lost 3-0 in their midweek clash with Liverpool, but the game was much tighter than the scoreline suggests. Roberto Firmino scored just before halftime, and second-half goals by Nathaniel Phillips and Alex Oxlade-Chamberlain secured the points for European-chasing Liverpool. They have a good defensive structure that can frustrate opponents. Despite already securing safety, Burnley is not a side that can run away from a challenge. They have developed a sequence of winning and losing simultaneously over the last six games, which could spell trouble for Sheffield United.
Prediction: A draw.
West Ham v Southampton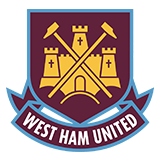 Form Guide
L
D
D
D
W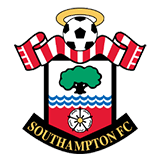 Form Guide
W
W
L
W
D
Venue:

London Stadium

Sunday 23rd May, 16:00
Referee: Martin Atkinson
Quick Glance Odds

H: 7/10

D: 29/10

A: 15/4
About the Game:
West Ham is enjoying a good spell among the league's elites, coming so close to securing Champions League football. The decision to sign Jesse Lingard was the turning point of their season, inspiring the side beyond their limits. However, they could still secure Europa League football which would be a big achievement by their standards and would be a great experience and motivation to start the season with some non-domestic travels. The big task in the transfer window will be keeping hold of their best players such as Declan Rice and, more importantly, trying to convince Man United to sell Lingard. Michail Antonio tops the scoring charts with ten goals, is always a menace in front of goal, he reached the milestone of ten goals by scoring the last goal in a 3-1 win against West Bromwich in midweek.
Southampton secured a goalless draw at St. Mary's Stadium the last time these teams met in the Premier League and now have to deliver away from home against a fierce attack. The Saints have lost four of the last five games in this fixture with the optics and motivation to end a trend of defeats. Danny Ings has enjoyed a stellar season as the top scorer with twelve goals, closely followed by striking partner Che Adams. A defeat to Leeds United leaves them fourteenth in the League but have shown a couple of promising performances to show their potential, especially on the attack. Theo Walcott will join his childhood club to provide an exciting pace for the Saints after impressing well on his loan spell from Everton.
Prediction: West Ham to win.
Wolves v Manchester United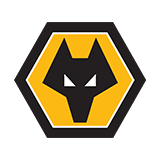 Form Guide
D
D
W
L
L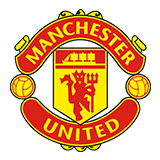 Form Guide
L
W
D
L
L
Venue:

Molineux Stadium

Sunday 23rd May, 16:00
Referee: Mike Dean
Quick Glance Odds

H: 17/10

D: 12/5

A: 31/20
About the Game:
Wolves have finished seventh for the last two consecutive season since making their return to top-flight football. This season has provided a different scope of challenges that would give Nuno Espirito Santo many considerations to do before the start of next season. He has already started experimenting on the youth before making any acquisition moves. One serious injury dented their entire season with Raul Jimenez, who suffered a fractured skull left the side crippled. They recovered well when Pedro Neto took the baton just at the right time to save the side from drifting deep into the relegation entanglement accumulating five goals and six assists. Unfortunately, the twenty-one-year-old suffered a knee injury that kept him out for the remainder of the season. Their mentality is the positive thing that hasn't changed as the second-best in coming from behind. Wolves have recovered more points from losing positions than any other side except Manchester United. They will count on Adama Traore to produce some magic after having just two assists in the first twenty-eight games. He has yielded two goals and two assists in the last seven games.
Edison Cavani scored a wonderful strike to become just the third player to reach ten plus goals this season. The Old Trafford faithful had a lot to say about the Glazers and lots of love to share for their stars on the return of fans to football stadiums. A second-place finish under Jose Mourinho is the best the Red Devils have managed since Alex Ferguson left, and Ole Gunnar Solskjær has matched that with a game left to play. If United avoid defeat in this game, it will mean they have gone the whole season unbeaten away from home. The main reason City is lifting the trophy and not United is because of the Red Devils terrible form at home, losing six times at the Threatre of Dreams. They have not won in the last three league games, and they could be vulnerable in this game as Ole might be reluctant to play his best eleven with the Europa League final coming up next week. Bruno Fernandes, who won player of the season, has been revolutionary to the side success with eighteen goals. Marcus Rashford is also in double digits with eleven goals and nine assists.
Prediction: Wolves to win.
Combi bet of the day: Our Pick*
| Game | Event | Odds | Cumulative Odds |
| --- | --- | --- | --- |
| Aston Villa v Chelsea | Chelsea to win | 9/20 | 1.45 |
| Leeds United v West Bromwich Albion | Leeds to win | 4/9 | 2.09 |
| Liverpool v Crystal Palace | Liverpool to win | 1/7 | 2.39 |
| West Ham v Southampton | West Ham to win | 7/10 | 4.06 |
| Wolves v Manchester United | Wolves to win | 31/20 | 10.37 |
Place a bet on this 5-fold accumulator at bet365
Bookie of the week: Our Pick
Bet365 are our bookie of the week. To find out everything you could want about bet365, you can read our bet365 review.
* All our selections are provided for entertainment only and should only be used for informational purposes. Whilst we use our experience and knowledge to help inform you to make a considered bet, we are not responsible for any losses that may arise from actual results being different than predicted.