Euro2020 Previews and Betting Tips, Round of 16
Euro2020 Match Previews and Betting Tips: Round of 16.

Match day 3 produced a few surprises. Germany was just six minutes away from heading home, before snatching a draw that set up another clash with England. Denmark defied the odds and have a game against Wales to look forward to. Belgium v Portugal should also be a great clash. Join us as we preview all the games in the first knock-out stage.
Find the Best Tips in Just One Click
Match of the Day
Our match of the day is England v Germany. This game needs no introduction and the whole of England will be tuning in. Will the Three Lions justify their tag as one of the favourites or will once again the Germans prevail?
England v Germany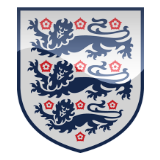 Form Guide
D
W
D
W
D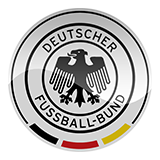 Form Guide
D
L
W
L
W
Venue:

Wembley

Tue 29 Jun, 17:00
Referee: TBC
Quick Glance Odds

H: 3/2

D: 11/5

A: 19/10
About the Game:
England gave a less than convincing performance in their last group match against the Czech Republic, but still managed a 1 – 0 win. They started the tournament slowly scrambling a 1 – 0 win against Croatia and were booed off in the 0 – 0 draw against Scotland; after being outplayed in front of their home supporters. Raheem Sterling is the scorer of both of the two goals for the Three Lions. The Manchester City forward has been directly involved in twenty goals in nineteen matches for England (fourteen goals, six assists). There are still concerns about the team going forward; playing with two holding midfielders has limited their attacking threat. Putting it into perspective, they did not attempt a single shot at goal in the second half against the Czech Republic, with the last effort on goal coming in the twenty-sixth minute. The defensive shape could work in their favour in the knock-out stage but still a risky gamble, especially when coming against some of the best sides.
Gareth Southgate was prompted to make changes to his side with Phil Foden and Mason Mount in contact with Scotland's Billy Gilmour, who tested positive for coronavirus. Jack Grealish was injected to the side, and boy! did the Aston Villa midfielder play, even producing the assist for the goal. They are yet to concede and looked more confident in the defence with the return of Harry Maguire. In a match, Gareth Southgate could have played for a draw to avoid a team in the group of death; he could have been destined for second place to play Spain or third to play the Netherlands. The manager played to win to his credit and now has a date with Germany in London on Tuesday.
Bet on England v Germany at bet365
Germany survived a late scare against Hungary, scoring very late to earn a 2 – 2 draw and qualify. They had to come from behind twice, with Leon Goretzka become a national hero, putting the ball in the back of the net in the eighty-fourth minute. Germany is a successful side that has progressed in seven of the last eight major international tournaments, only failing to do so in the 2018 World Cup. The defence is a concern for manager Joachim Low though, having conceded first in all their group games. However, their attack has been great, coming from behind to win 4 – 2 against Portugal and yet again coming from behind twice in the recent stalemate against Hungary. Kai Havertz is writing his name among the generational best young talents becoming the fourth-youngest player to score in back to back major tournament appearances for Germany. Kai is the player for the big stage coming into this tournament, scoring the winning goal for Chelsea in the UEFA Champions League final. He will team up with Timo Werner, who made a lively cameo.
Holger Gosen is a great football story of passion and commitment. The Atlanta wingback is a rejected police officer, and it seems like destiny pushed him to pursue his dream with the game against Portugal, the peak of his career after rising to prominence. The twenty-six-year-old injects an energetic pace in the left side of Die Mannschaft. He will give the English men a lot to think about in how they line up defensively. Joachim Low has finally found the missing piece of the puzzle to bring the best out of the German team that looked old, tired, and lacking ideas in the 2018 World Cup, where they were knocked out in the group stage. A back three with Kimmich at right wingback coming in the midfield and Gosen pacing the left, and Serge Gnabry as the false nine. They have a working system that tore apart Portugal and were unlucky to concede an own goal against France and showed fight against Hungary.
Prediction: A draw.
Rest of the Games
Coming up are our previews and Euro2020 betting tips for all the rest of games in the Round of 16.
Wales v Denmark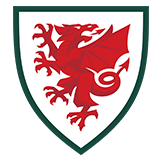 Form Guide
L
L
D
W
L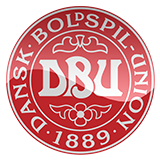 Form Guide
W
W
L
D
D
Venue:

Johan Cruijff Arena

Sat 26 June, 17:00
Referee: TBC
Quick Glance Odds

H:4/1

D: 23/10

A: 4/5
About the Game:
Wales have reached the knock-out stages in all three of their appearances in major competitions , the 1958 World Cup, Euro 2016, and the Euro 2020. Only France has won more games than the Welshmen across the two European Championships (six) than Wales (five). The Dragons boast the best winning percentage in European history, with sixty-three per cent having won five of the eight games they have featured. Unfortunately, Ethan Ampadu became the second-youngest player to be sent off and leaves a void in the Wales squad going into the competitive games. Aaron Ramsey has been exceptional this tournament scoring a wonderful goal when the team needed him the most in the 2 – 0 triumph against Turkey. Despite missing the penalty, Gareth Bale was the assist provider for both goals scored in this game. An early red card marred the game against Italy, but they conceded just one goal, a remarkable feat as the Italians had scored three goals in their two previous games. They will be hoping Bale and Ramsey, their most talented stars in the squad, turn up against Denmark, which feels like an even entertaining game for the neutrals. They reached the semi-finals of the previous tournament, and if they get to that stage this year, they could face England if the Three Lions win their games.
Denmark rose from the ashes, springing into action in the final game thumping Russia 4 – 1 to leapfrog into second place. They looked shaken after the incidences that unfolded on the opening game involving their star man Christian Eriksen. The game resumed later in the day, and they were beaten 1 – 0 by Finland. They sprung into life in the second game against Belgium, going ahead, but conceded two quick goals from a masterclass by Kevin De Bruyne's cameo. In the game against Russia they scored four classic goals in a dominant performance. They enjoyed sixty-five per cent possession and attempting sixteen shots (ten on target). The Danes tore their opponents apart to earn a deserved place in the round of sixteen. Denmark has booked a Round-of-16 fixture against Wales in one of the most evenly matched games that should be exciting to watch. Kasper Hjulmand team works best as a collective unit, although they do have stars. Andreas Christensen gave a man-of-the-match performance against Russia, and he's likely to be the danger man against Wales. Denmark has vowed to do well to honour Eriksen and there could be plenty of goals in this one.
Prediction: Denmark to win.
Italy v Austria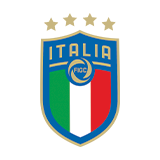 Form Guide
L
L
D
W
L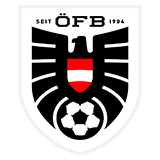 Form Guide
D
L
L
D
W
Venue:

Wembley

Sat 26 June 20:00
Referee: TBC
Quick Glance Odds

H: 9/20

D: 16/5

A: 7/1
About the Game:
Italy is the second highest-scoring team with seven goals alongside Belgium. The Azzurri's are unbeaten in the last thirty games (winning twenty-five and drawing five) since losing against Portugal back in September 2018. The mighty wall of Turin is ageing but still solid and performing, managing eleven clean sheets in all competitions, just one less their record ever longest run without conceding. Ciro Immobile has two goals and one assist from the opening two games and was well rested to be fresh for the knock-out phase. The Lazio attacker makes Roberto Mancini's side look threatening on the attack with Sassuolo's pair of Domenico Berardi and Manuel Locatelli supporting behind him. They had never won by three goals in the Euro; they have done so in two games so far, looking fresh and motivated after failing to qualify for the 2018 World Cup. The Italians feel they have a statement to make, especially after missing the World Cup, and have done so very well.
Austria has qualified for the first time to the knock-out stages of a European competition. A successful campaign that saw them second in the group behind the Netherlands but now have a tough match against one of the serious contenders for the tournament. They won 3 – 1 against North Macedonia and beat Ukraine 1 – 0 to prove to themselves worthy contenders to make a mark and disappoint. Marko Arnautovic is a serious goal poacher who made his name with his time at West Ham United will lead the lines against the experienced Italian defence. The best strategy they could use is to instil pace and outrun the ageing Italian wall. It will be equally a busy day at the office for the defence as their opponents have a well-organised attack to worry about. David Alaba, who will be making a move to Real Madrid, will lead the defence and focus on the quick counter-attack as they purpose to slain one of the goliath's of the tournament. The four goals they have scored in this tournament have been by four different players showing how they work well as a unit.
Prediction: Italy to win
Netherlands v Czech Republic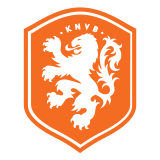 Form Guide
L
L
D
W
L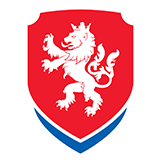 Form Guide
L
L
L
D
D
Venue:

Puskas Arena

Mon 27 June 17:00
Referee: TBC
Quick Glance Odds

H: 13/20

D: 29/10

A: 17/4
About the Game:
The Netherlands have performed impressively and are worthy contenders in this tournament boasting a 100% record in the group stages. They were the highest scorers with eight goals and conceded just twice. The pressure will be on De Boer's men, who have done well so far in the absence of Virgil Van Djik in defence. The maestro was missed in the opening game where Ukraine came from two goals down to scare them but showed character, scoring in the dying minutes for a 3 – 2 win. In the last seven games, they are unbeaten, scoring two or more goals in each of the last ten games showing their devastating attacking threat. Memphis Depay, who is on the verge of a big move to Spanish giants Barcelona, has two goals: captain Georginio Wijnaldum leading the side by example, managing three goals. The 1988 European winners are favourites and will be hoping they can outscore the Czech.
The Czech Republic lost against England but have impressed in the competition so far, and some have tipped them as dark horses in the tournament. They have lost three of the last six international matches, though, including a 4 – 0 defeat against Italy and a 5 – 0 defeat against England in the qualifiers. They will have to think about the defence coming against a very attacking side but have quality players to outscore the Netherlands. Patrick Shick, who is on three goals, is the breakthrough talent of the tournament, doubling up the goal-scoring threat with quality with arguably the tournament's best goal so far from the midway line. They performed well against Croatia in one of their best performances so far against the World Cup finalist and will be full of confidence to get a result against one of the tournament giants.
Prediction: Netherlands to win.
Belgium v Portugal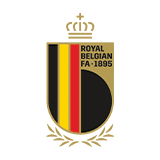 Form Guide
L
L
D
W
L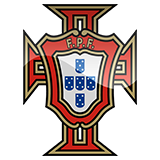 Form Guide
L
D
L
D
W
Venue:

Estadio de La Cartuja

Sun 27 June 20:00
Referee: TBC
Quick Glance Odds

H: 7/5

D: 9/4

A: 2/1
About the Game:
The world number one team is a tactical side that has been precise and clinical in getting the job done. They have put in perfect performances in the group stages with a commanding 3 – 0 win in the opening game and two goals in each of the last two set them up for the knock-out stage. Romelu Lukaku has netted three goals and looks like a player on top of his game who can marshal this golden generation to success. Kevin De Bruyne made an inspiring cameo in their 2 – 1 win against Denmark with his creativity and Lukaku's finishing a very lethal combination. The return of captain Eden Hazard is another exciting prospect despite earning his place into the team slowly; his feet are too talented and can lead them to glory. They will be favourites in every game they play with an experienced defence and a proven world-class goalkeeper to compliment the attack. Dumfries is the highest-scoring defender in the competition with two goals so far.
When you hear the team Portugal, the player that comes to your mind is, of course, Cristiano Ronaldo. Ronaldo is an unbelievable player who brings the crowds in on his own, and at thirty-six years of age, he is approaching the final days of his outstanding career. Although if he keeps avoiding Coca-cola and drinking water, he may have a few years yet. The Juventus attacker is the leading goals scorer in the tournament, with five goals netting a brace in the repeat of last year's final to draw 2 – 2 against France. Two penalties were enough to secure qualification in a tense encounter that had the group of death table twist and turn a couple of times in the match. The reigning European Champions and UEFA Nations League inaugural champions going head to head with the best-ranked team in the world is one of the most anticipated clashes of this knock-out stage. Fernando Santo will likely instil some pace into his side by including Renato Sanches, who dominated the midfield against France. Perhaps it's also time to consider starting Joao Felix. He plays like a young Cristiano and would battle in one on one duels and give the experienced Belgium defence something to worry about, especially with pace. The game you can't afford to miss in the round of sixteen. A Serie A battle between Juventus's Ronaldo and Inter Milan's Lukaku will be intriguing.
Prediction: A draw.
Croatia v Spain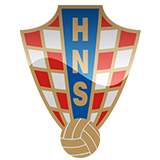 Form Guide
L
L
D
W
L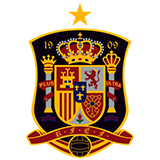 Form Guide
W
D
W
L
D
Venue:

Parken

Mon 28 June 17:00
Referee: TBC
Quick Glance Odds

H: 5/1

D: 27/10

A: 3/5
About the Game:
Croatia produced a masterclass performance that ended a debate of who would win when experience meets young, putting in an energetic performance to triumph 3 – 1 against Scotland. The biggest difference between the sides was Luka Modric excellence, who scored a marvellous goal from long range and assisting their third goal. Ivan Pericic is their best player in front of goals with two goals and assists in the tournament. The Inter Milan maestro scored the equaliser to earn them a point against the Czech Republic to gear them up for qualification. The World Cup finalists have a proven squad that has played in many competitive games together and have great understanding and chemistry. Their fighting spirit and never say day mentality is likely to play a part. We've seen this in the past, coming from behind in the World Cup semi-final against England, in the draw against the Czech Republic, and survived a scare against Scotland after going ahead.
Spain won 5 – 0 against Slovakia, but that scoreline is more convincing than their performances over the first two games. Luis Enrique's side drew 0 – 0 in the opening match against Sweden and conceded late in the 1 – 1 draw against Poland. La Roja has failed to convert two penalty kicks so far, with Alvaro Morata leading the lines; they have been wasteful in front of the goal. The return of captain Sergio Bisquets will give Spain stability in the midfield, especially against his radical El Classico rival Luka Modric in a battle that could decide the match. Pablo Sarabia is the player to watch out for, giving the Spaniard blunt attack life. He scored, assisted in the game against Slovakia, and his shot led to an own goal by Martin Dubravka for the opening goal in the game. Gerard Moreno has had a hand in ten goals (five-goal goals, five assists) since he debuted, more than any other player in the team.
Prediction: Spain to win.
France v Switzerland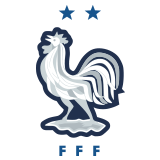 Form Guide
L
L
D
W
L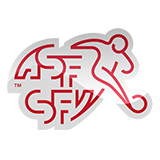 Form Guide
D
W
D
W
W
Venue:

Arena Nationala

Mon 28 June 20:00
Referee: TBC
Quick Glance Odds

H: 8/15

D: 14/5

A: 6/1
About the Game:
The World Champions came out on top of the group of death, beating Germany 1 – 0, drawing 2 – 2 with the reigning European Champions, and 1 – 1 with Hungary. However, they struggled to get the ball in the net against the groups punching bag, Hungary and will now face a similar stubborn side in Switzerland. Karim Benzema is making the most of his six-year absence from the national side, scoring twice in the big game against Portugal. However, the star man is still Kylian Mbappe, who was exceptional on the night, winning a penalty and was lively throughout. Les Blues lost in the final of this competition as host back in 2016 against Portugal and, as we have seen in their games, show no shades of slowing down as they attempt to reach a third consecutive final of a major tournament. Paul Pogba in the middle of a park is a spectacle showing off his wide range of passing, something we don't regularly see with his club, Manchester United.
The Swiss gave a classic performance in the final group game triumphing 3 – 1 against Turkey to earn a place in the final sixteen. They started slowly drawing 1 – 1 in the opening game against Wales and losing 3 – 0 against Italy but were good when they needed to be. Xherdan Shaqiri netted two wonderfully worked goals and would need to put in a similar performance in this game. Yann Sommer kept his side in the game, and captain Granit Xhaka gave a solid performance in the midfield. The two will have a busy day in the office with Arsenal's Xhaka matching up against Chelsea's Ngolo Kante and Man United's Paul Pogba. Sommer will face lots of shots from the fierce World Champions attack; thus, the performance of the two will be key and likely decides who celebrates at the end of the day. The Swiss have a potent team that can dominate and disappoint and will need to be at their utmost best on the day to get anything in this game.
Prediction: France to win.
Sweden v Ukraine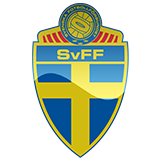 Form Guide
L
L
D
W
L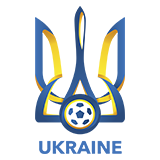 Form Guide
W
W
W
L
W
Venue:

Hampden Park

Tue 22 June 20:00
Referee: TBC
Quick Glance Odds

H: 5/4

D: 11/5

A: 23/10
About the Game:
Zlatan Ibrahimović ruled out through injury left a big void in the Swedish attack. However, it was a blessing in disguise with the team playing very well as a team without a big-name player in the squad. Alexander Isak is a name that makes headlines every time he touches the ball. The Swiss number eleven must be watching Ibrahimović's YouTube videos and idolising Swedish best talent with glimpses of his brilliance in his performances. Isak contribution and influence in the game would determine their chances of qualification as the difference in quality between the two sides. Emil Forsberg has three goals in the tournament so far, with the two goals in their 3 – 2 win against Poland taken with pure class. Lindelof Victor has had a wonderful campaign leading the side defence and looks like a better leader with his nation, keeping two shutouts in the opening two games before conceding twice in the third. They reached the 2018 World Cup quarter-finals and are favourites to get past Ukraine and reach the last eight.
Ukraine has a never say die spirit in this tournament which means you can't write them off. Despite losing the last game 1 – 0 to Austria, and they lost against the Dutch, a 2-1 win against North Macedonia was enough to see them through on three points; they now have to prove they are worthy of playing at this competition stage. Andriy Shevchenko's team gave one of the best performances of the tournament so far in the 3 – 2 defeat against Netherland coming from two goals down but conceded late to lose. Ukraine needs to produce the performances they started the tournament with to stand a chance at this stage. Captain Andy Yarmolenko has netted twice so far in the tournament leading the team from the front. The number seven cuts in exceptionally well from the right with his magical left foot. This is yet another evenly matched game between two potential dark horses that would be exciting to watch for the neutrals.
Prediction: A Sweden win.
Combi bet of the day: Our Pick*
| Game | Event | Odds | Cumulative Odds |
| --- | --- | --- | --- |
| Wales v Denmark | Denmark to win | 17/20 | 1.85 |
| Italy v Austria | Italy to win | 9/20 | 2.68 |
| Netherlands v Czech Republic | Netherlands to win | 4/5 | 4.47 |
| Croatia v Spain | Spain to win | 3/5 | 7.15 |
| England v Germany | A draw | 11/5 | 22.89 |
Place a bet on this 5-fold accumulator at bet365
Bookie of the week: Our Pick
Bet365 are our bookie of the week. To find out all you need to know about bet365 you can read our review.
* All our selections are provided for entertainment only and should only be used for informational purposes. Whilst we use our experience and knowledge to help inform you to make a considered bet, we are not responsible for any losses that may arise from actual results being different than predicted.