A Full List of Online Bookmakers and All Betting Sites in Greece
If you happen to find yourself on the sunny shores of the Greek Islands and want to place an online wager – then this is the page for you. We've put in hours of research to bring you comprehensive lists of all betting sites in Greece, which includes a list of all Greek sportsbooks currently operating online – so if you want to know more, read on.
All Betting Sites in our Bookmaker List

Showing XX of Betting Sites

| Bookmaker | Highlights | PayPal | Live Streaming | Cash Out | Rating | Website | T&C's |
| --- | --- | --- | --- | --- | --- | --- | --- |
| bet365 | Best Odds | No | Yes | Yes | 97/100 | www.bet365.gr | «21+ ΚΕΘΕΑ: 2109237777 Ρυθμιστής Εμπορικής Επικοινωνίας: ΕΕΕΠ» |
| 22Bet | Top Markets | No | No | No | 95/100 | www.22bet.com | «21+ ΚΕΘΕΑ: 2109237777 Ρυθμιστής Εμπορικής Επικοινωνίας: ΕΕΕΠ» |
| LV BET | Great In-Play | No | Yes | Yes | 93/100 | www.sports.lvbet.com | «21+ ΚΕΘΕΑ: 2109237777 Ρυθμιστής Εμπορικής Επικοινωνίας: ΕΕΕΠ» |
| NetBet | Top App | No | No | Yes | 92/100 | www.sport.netbet.gr | «21+ ΚΕΘΕΑ: 2109237777 Ρυθμιστής Εμπορικής Επικοινωνίας: ΕΕΕΠ» |
| Unibet | Best for Football | Yes | Yes | Yes | 90/100 | www.unibet.com | «21+ ΚΕΘΕΑ: 2109237777 Ρυθμιστής Εμπορικής Επικοινωνίας: ΕΕΕΠ» |
We've made it super easy for you and have done a lot of research to ensure this page is a one stop shop for you to find all of the best Greek betting sites. Below, you will not only find lists of Greek betting sites, but you will also find information on how to select which one is right for you.
All Greece's Betting Sites List: Online Bookmakers with a Valid Licence
The most important thing you should consider when picking your bookie is whether the bookie is registered and licensed with the local gambling authorities. All bookies must be licensed to operate in Greece.
If you gamble at a sportsbook that isn't licensed you could get yourself into all sorts of strife. Rest assured, all bookmakers endorsed on our sportsbook list have been vetted by our team and all of them are fully licensed in Greece.
bet365
LV BET
Unibet
22bet
NetBet
The list above outlines all of the vetted sportsbooks available to play in Greece. As mentioned above all of these bookies have been approved by the relevant authorities and can legally operate in Greece.
Our Top Picks Amongst All Bookmakers
To help narrow down your choices and assist you with making your decision as to which sportsbook to wager with, we've pulled together our top picks of all bookmakers in Greece. When we make our lists, we review each bookmaker for the top ten criteria that should be considered when picking a bookmaker and pulled together the list from there.
Our Top Betting Sites List by Category:
How to Pick your Bookie from Amongst All Greece Bookmakers
Now for the important information we are sure you are dying to find out, what is the best way to pick your bookie from the list of all bookmakers in Greece we have provided above. As is the case with anything everyone will have individual preferences of what they are looking for in a bookie – so while the list below might not be exhaustive it does contain common criteria that people look for in their bookies.
The Weekly Bonus Amount and Type
For those who have spent a lot of time on online gambling sites you will know that loyalty bonuses are a massive draw card. When selecting a bookmaker we advise that you take a good look at what are on offer as well as considering wagering requirements.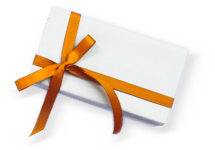 The Mobile App
In this day and age any good bookmaker worth its weight knows that they need to have their website optimised for mobile use and that the key to attracting sports betting enthusiasts is by presenting an excellent user experience via their mobile betting sites. So be on the look-out for a good bookmaker that has an easy to navigate mobile site and/or app that allows users to place bets as easily as possible.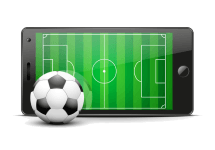 The Payment Methods
One area that you might not necessarily immediately consider but is something that is very important when considering which bookmaker to gamble with is what payment methods they offer.
The payment methods are crucial as this is the way you are able to get your money into play. Make sure you are on the look -out for bookmakers who offer payment via e-wallet, direct bank deposits as well as payments via debit and credit cards. Reputable bookies list their options at the bottom of their sites, so make sure you find one with your preferred payment method.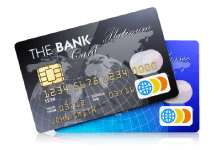 Live Streaming
One area that is relatively new in the history of sportsbooks is live streaming services. We recommend that you look out for a sportsbook that offers live streaming as this means you can bet on games while they are playing live on the same website. This not only allows bookies to offer several new types of bets, but it also ups the excitement of the wagers for the punters involved.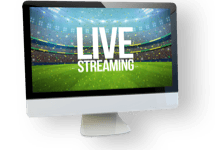 The Cash Out Option
This should be a crucial feature that all players should care about – the cash out options a bookie offers. This feature is what allows players to cash out during a game, meaning they can pick the moment when they want to maximise their winnings and are not beholden to the house to decide when this is. This feature allows players to feel powerful when managing their bets, as well as opening up other gambling opportunities.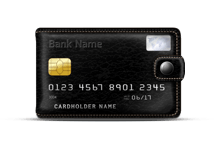 In summary the points discussed above are all important things you should consider when choosing which sportsbook to gamble with – a lot of time and research has gone into compiling this list and you should feel assured that we are confident that each feature is worthy of your consideration. However, as we have already noted, this list is in no way exhaustive and there are still several additional criteria that you should also have in mind when picking your sportsbook.
The Additional Criteria We Used to Rate All Sportbooks
As mentioned above we also believe that there are additional criteria that you should consider when you review and compare sportsbooks. This additional criteria includes considerations of the sportsbooks odds on offer, customer service and much more. To help you whittle down the Greek bookie list we have supplied above take a read through our short list of additional essential criteria to consider.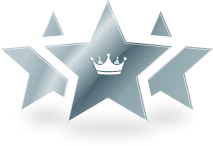 The following points are essential criteria:
Markets
Odds
Platform
Customer Service
In-play Betting
License
Security
Extra Features
Specific Sport Rankings
We are sure you have noticed that each country has its own favoured national sports. As is the case for many European nations the national sport of Greece is football, with many of its citizens passionate followers of the national team and professional teams based in the country. When considering which bookmaker to gamble with, one thing any punter should consider is that some bookmakers perform better than others for certain sports. With such a wide array of sports on offer to place bets on in Greece, we've pulled together the table below which outlines each of the popular sports available to bet on. By clicking through each sport you will reveal a list of the best bookies that sport – which we hope will assist in you whittling down your list.
In order to come up with the ranking of each sportsbook list for each particular sport we have taken into consideration things such as the odds-on offer, the gambling market the bookie operates in as well as using our betting calculator.
Why Register at All Bookies?
One thing we always recommend is for you to register at as many bookies as possible. While this might seem time-consuming, it is really to your benefit. By registering at multiple bookies you are able to take advantage of several things and you can shop around for the best price on particular events.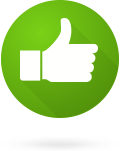 Find the best odds and markets available
Wide range of betting markets and margins to take advantage of
Matched betting
Aren't committed to only using one bookie
Weigh up prices and odds against each other to get the best bet
Through registering at multiple bookies you will also always be able to find an event you want to place a bet on. Punters are also able to employ the matched betting strategy if they have access to the odds at all bookmakers – which really increases the excitement of wagering.
Quality vs Quantity or Quantity vs Quality?
We are sure you are asking yourself, which is more important – quality or quantity when it comes to considering our sportsbooks list? As we are sure you have deduced through reading this page, we are huge advocates of ensuring that the sportsbook you gamble with is of premium quality – as this is only to your benefit. However, quantity should not be dismissed. It is also important to ensure you have access to multiple betting options as different bookies perform better with different sports or events.
Most Famous Bookmakers that No Longer Operate
Sometimes bookies close their doors and cease to operate. This can happen for a variety of different reasons, sometimes the market is too saturated and there isn't space for so many bookies to operate, or it could be that the bookie pivots their offering away from sports bets. If you have gambled with a bookie in Greece in the past and can no longer find them – it is likely that they have closed their operations. We've pulled together a list of all bookmakers which no longer operate in Greece and the reason why they closed in the table below.
Sites to Avoid
We have mentioned a couple of times already on this page that you should only ever gamble on websites that have been properly approved and vetted by the relevant local authorities. Unfortunately, there are some sites that operate in Greece that are not properly vetted by the local authorities, we have pulled together a list of all sportsbooks you should avoid below.
The reasons we recommend that you avoid gambling with these websites is because they are not licensed to operate within Greece. As these sites have no license your money will be at risk when gambling with them and if there are any issues with the operator you will not have recourse to go through local authorities to find a resolution to these issues.
How to Exclude from All Betting Sites or Block Them
We have spent a lot of this page discussing how to gamble with sportsbooks in Greece and which are the best sportsbooks to gamble with. We also do understand that some people may want to cease gambling all together or simply take a break. So, in the sections below we have pulled together some essential information and links should you wish to stop gambling and self exclude yourself from sports betting websites and content. In modern days there is plenty of software available to help individuals self exclude like NetNanny which we discuss in more detail below.
Self Exclude Yourself from All Gambling Sites
All gambling operators and online sportsbooks should give any user the opportunity to self exclude themselves from their website in order to give users a 'pause'. But should you wish to take a more holistic approach to self-exclusion there are several tools that have been developed that can help you do so.

KETHEA-ALFA
Ketha Alfa is an organisation based in Athens that was created to help individuals who have an issue with addiction of any kind. It offers support to problem gamblers and gives them access to resources that can assist them in breaking the addiction cycle.
Blocking All Bookmakers on Your Browser or Phone
If you are wanting to self exclude, it will depend the device you gamble on as to what tool or software you should use to enable this. To help you narrow down your decision as to what software or tool you should use to block yourself from accessing all betting sites we have pulled together the list below of potential options.
PC Tools to Help You Block
There are several tools on the market that allow you to block yourself from visiting gambling sites on your PC – in the section below we highlight some of the best tools on the market that you can use right now to self exclude.
Net Nanny
Net Nanny is a piece of online software that allows individuals to block access to content they do not want to be accessed via their desktops. The software is primarily marketed towards parents, but it can be easily used by problem gamblers to halt access to gambling content as well.
CYBERsitter
CYBERsitter is similar to Net Nanny in that it is primarily marketed to parents to act as a content filter on PC's. Much like other self exclusion softwares, CYBERsitter blocks access to controversial content that the user selects – so has a myriad of applications, which includes blocking access to gambling content.
GamBlock
GamBlock has been developed specifically to block access to gambling websites on PCs. The software blocks access to not only gambling content but specific gambling URL's as well – so users can be assured that they can fully self exclude when using this software.
Sentry PC
Sentry PC is a completely cloud based PC software that blocks access to controversial or adult content on desktops. The software also allows individuals to investigate what sites are being accessed on the devices the software has been installed on – meaning it is also useful to friends and family of problem gamblers as well as the individual who is self excluding.
Phone Apps/Tools That Can Assist with Blocking
Now that we have outlined the PC tools that can be used to self exclude it is now time to investigate the mobile phone apps and tools that are at your disposal. With mobile gambling becoming more and more popular it is no wonder that the software being developed to self exclude on mobile devices is as forward thinking as it is – for all of the details you need to know refer to the table below.
Qustodio
Qustodio is an app that acts as a content filter on mobile devices. The app is generally used by parents to ensure that their children don't access controversial content – but it has a lot of other applications which includes blocking access to gambling websites and content.
Gamban
Gamban is another mobile app that allows users to self exclude themselves from any gambling related content or websites. The app was developed solely for the purpose of blocking access to anything gambling related on mobile devices – so should only be used by those who want to self exclude from gambling.
A List of All-Important Gambling Organizations
As we've already mentioned the importance of only gambling at sportsbooks who are licensed and regulated by local authorities and gambling organisations a million times, we thought it was probably best that we now spend some time introducing you to who these all-important gambling organisations are.
Hellenic Gambling Commission
Hellenic Gambling Commission The Hellenic Gambling Commission is a branch of the Greek government that is tasked with ensuring that all gaming and gambling that takes place on Greek shores is compliant with the relevant laws. They also dictate the framework in which any gaming and gambling can take place ensuring that it is fair to both operators and punters alike.
| | |
| --- | --- |
| Organisation | Hellenic Gambling Commission |
| Founded | 2004 |
| Headquarter | 17 Acharnon Street and Mavrokordatou Square, 10438, Athens |
| Function | Independent Administrative Authority |
| Website | www.gamingcommission.gov.gr |
| Contact | info@gamingcommission.gov.gr |
European Gaming and Betting Association
European Gaming and Betting Association The European Gaming and Betting Association (EGBA) is the leading European gambling regulator. The association is based in Brussels and was established in order to represent European gambling operators. The associations mission is to promote a safe digital environment for gamblers and operators alike in Europe. All betting gsites that are members of the EGBA are required to be licensed, so check its bookmakers list before registering with any new operators.
| | |
| --- | --- |
| Organisation | European Gaming and Betting Association |
| Founded | 2007 |
| Headquarter | Brussels, Belgium |
| Function | Industry Body |
| Website | www.egba.eu |
| Contact | egba@egba.eu |
International Betting Integrity Association
International Betting Integrity Association The International Betting Integrity Association (IBIA) is another European gambling authority that is based in Brussels. The association was developed in order to monitor online sportsbooks and alert the relevant authorities when there are issues, which basically means it performs the function of an anti-corruption tool for online gambling.
| | |
| --- | --- |
| Organisation | International Betting Integrity Association |
| Founded | 2005 |
| Headquarter | Brussels, Belgium |
| Function | Promote Sport Integrity |
| Website | ibia.bet |
| Contact | info@ibia.bet |
Global Gambling Guidance Group
Global Gambling Guidance Group The Global Gambling Guidance Group (GGGG) was established in order to minimise the effect of problem gambling internationally by offering a way in which online casinos can be accredited to operate. The international association offers up accreditation via applications, applicants are then weighed against a set of international gambling standards that the GGGG has set up.
| | |
| --- | --- |
| Organisation | Global Gambling Guidance Group (G4) |
| Founded | 2004 |
| Headquarter | Pieter Calandlaan 317 – 319 1068 NH Amsterdam the Netherlands |
| Function | Group of international experts in the field of problem gambling and responsible gambling with staff and board members from different parts in the world. |
| Website | www.gx4.com |
| Contact | Online Contact Form |
GambleAware
BeGambleAware GambleAware is a charity that was established in the UK with the aim of reducing the harm online gambling can cause to individuals and society as a whole. The charity is fully funded from donations and offers up a range of resources to help fight problem gambling.
| | |
| --- | --- |
| Organisation | GambleAware |
| Founded | 2008 |
| Headquarter | Charing Cross Rd, London, UK |
| Function | Independent Charity |
| Website | www.begambleaware.org |
| Contact | info@gambleaware.org |
Conclusion
In summary this page should have given you a good insight into the online sportsbook offering currently available in Greece. We have provided you with a list of all betting sites in Greece and even highlighted our favourite online sportsbook gambling sites. Given that the landscape of online gambling is constantly evolving and changing we would advise that you regularly check this page for any updates in sports betting in Greece.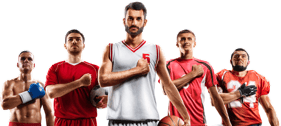 bet365
Our best-rated bookmaker!
To reiterate once again we only ever advise that you gamble with trusted sportsbooks that have been properly licensed by local gambling authorities – the list of betting sites we endorse above is only made up of fully regulated sportsbooks. If you are looking for who we rank as the best sportsbook in Greece, take a look in the table above for our number one choice.
FAQ
We hope that this page has answered any questions you might have about Greek betting sites. However, if you still have any outstanding questions take a read through our answers to the most frequently asked questions below.
👌 Is there a list of all betting sites in Greece?
Yes, there is a list of all Greek betting sites. You can find this list on the page above, all betting sites we have endorsed are fully licensed and regulated by the relevant Greek authorities so you should be assured that they are all safe to gamble with.
❓ How do I pick a bookmaker from your List?
There is no one way to pick a bookmaker to gamble at from the lists we have provided above as everyone's gambling needs are individual. The best advice we can give you is to take a read through our selection criteria above and use this as the basis of making your decision.
🏆 How do you choose the best sportsbook from all betting sites?
As mentioned above, everyone's betting needs are individual – but in order for us to select the best betting site for Greece we consulted our selection criteria and chose the site that performed the best against these overall.
🛡️ What ensures online gambling sites are not rigged?
There is a list of gambling organizations who are tasked with ensuring that online gambling sites are not rigged. You can find more details about these organisations above.
⚖️ Are all bookmakers legal in Greece?
Unfortunately not all bookmakers are legal in Greece. We only ever endorse bookmakers who have a valid license, you can find a list of bookmakers with a valid licence on the page above. You will also find above a list of those bookmakers who you should avoid as they do not have a valid license.